Don't worry about getting the wrong gear again with our new Gift Cards! Buying for production enthusiasts can be a daunting task with the amount of varieties, options, compliance codes, sizes, and more to choose from. With the addition of our PMI climbing and rope access products, there's also a seemingly endless option of carabiners, pulleys, and hardware to sift through. Save yourself the headache and a potential item return with convenient gift cards eligible at Mountain Productions Rigging Shop.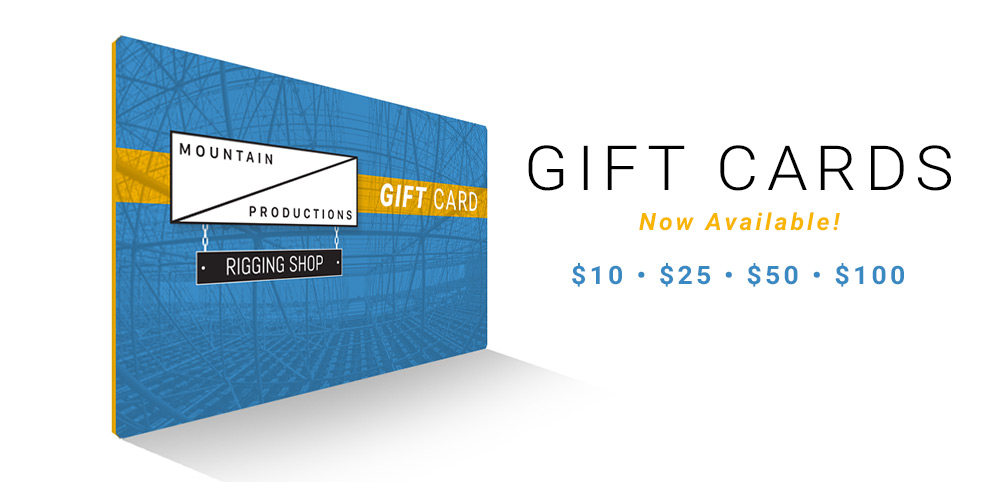 Our gift cards are available in $10, $25, $50, and $100 amounts. Upon purchasing, we will send you an email to your digital gift card with a promo code that is redeemable at checkout. There's no additional processing fees either. Grab that last-minute holiday gift today and let them choose what their next favorite piece of gear will be for 2017!
Head on over to Mountain Productions Rigging Shop today to get the gift that's always right!