The MTN BOX® team is proud to showcase our friends and staging/rigging specialists in Germany, Malecon Ltd. Malecon is a MTN BOX dealer representative servicing our international customer base and a company with nearly two decades of experience in entertainment technology and event rigging behind them. We couldn't ask for better partners to align with than companies like Malecon that share similar goals and missions as the MTN BOX brand. Quality isn't an expectation, it's a guarantee.
Malecon was founded and currently managed by Thorsten Klein. Klein is a director with an aircraft engineering background that is motivated by precision, technology, and high quality engineering. With 15 years of experience in the field tours and events industry on a national and international level, Klein created Malecon in 2000 in the heart of the European music business, London. That same year, Malecon expanded to a German location in Freiburg that further supported their expansive stock of rigging and staging equipment. Safety and quality are two driving factors for Malecon, and they continue to lead the entertainment technology industry all over the world.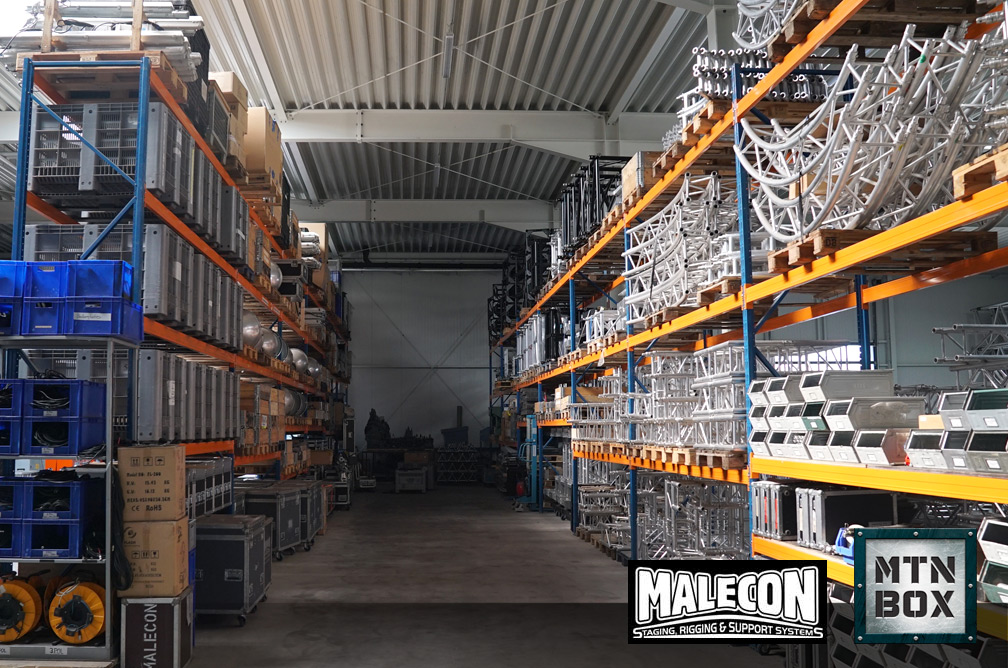 The services Malecon provides are anything but limited—they are experienced techs that work with CM electric chain hoists, Prolyte, Tomcat, & Global truss products, power distribution systems and completely customized rigging systems. Beyond rigging, Malecon is a provider of ground support systems, both renting components and offering full turnkey systems for staging events and production. Malecon completes the production circle in full by offering moving lights, light control systems, fog machines and effects, and LED lights.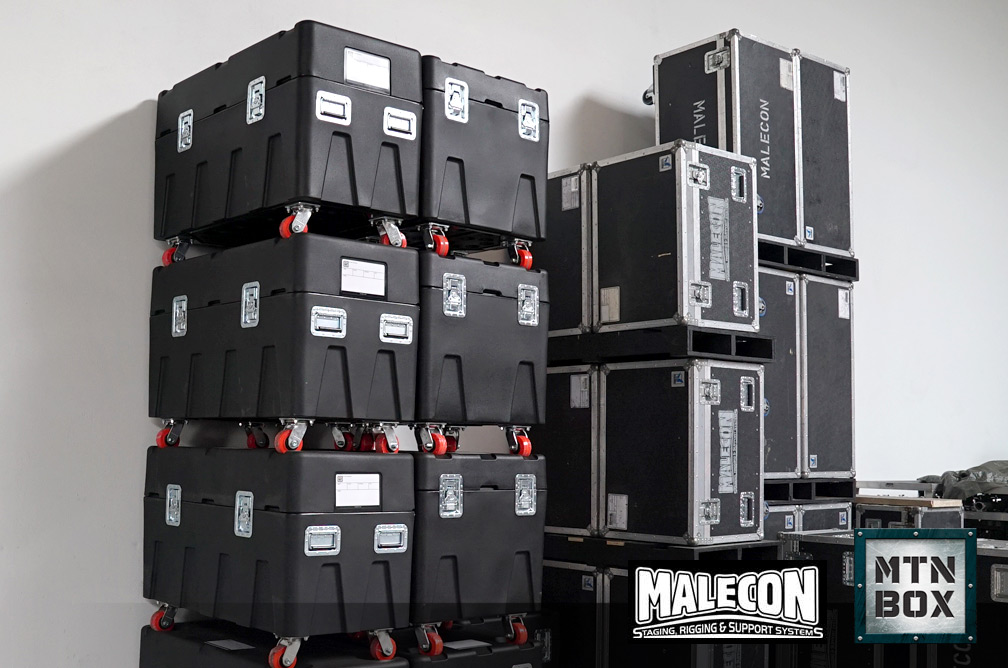 Mountain Productions' Director of International Development, Ron Rose, visited the experts at Malecon for an inside look at their facilities. What he found was a team of professionals with a shared passion in entertainment production. Malecon proudly supports the MTN BOX, and Spektrum Series SM road cases and inserts can be seen throughout their shop. Ron's visit helped to connect both the MTN BOX & Mountain Productions' teams with Malecon and strengthen the relationship between both entities. We're excited to work with Klein and his team at Malecon to further push the boundaries on the MTN BOX's ever-growing capabilities.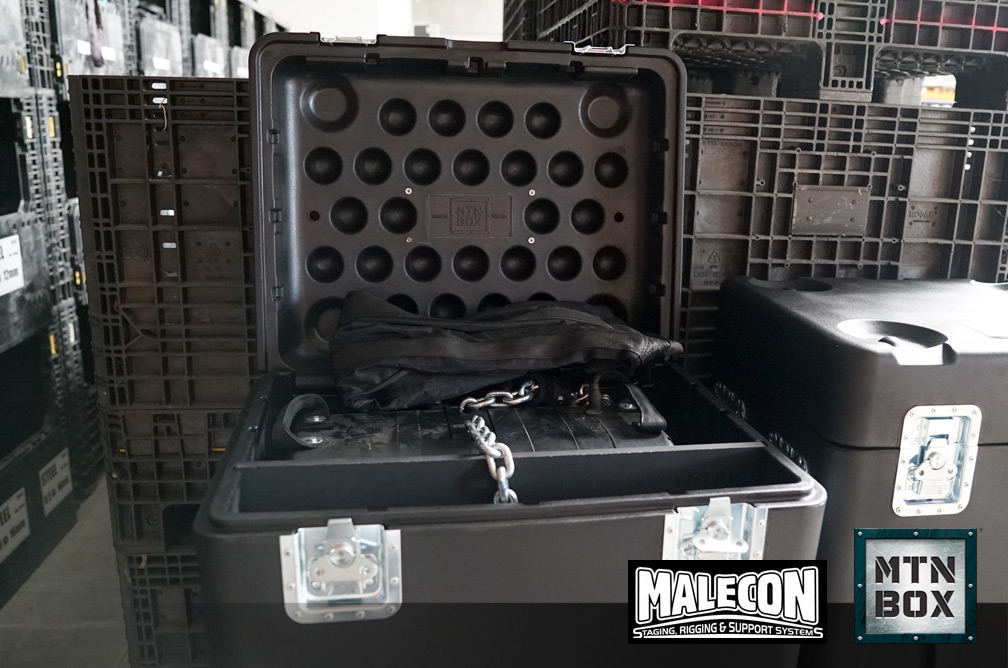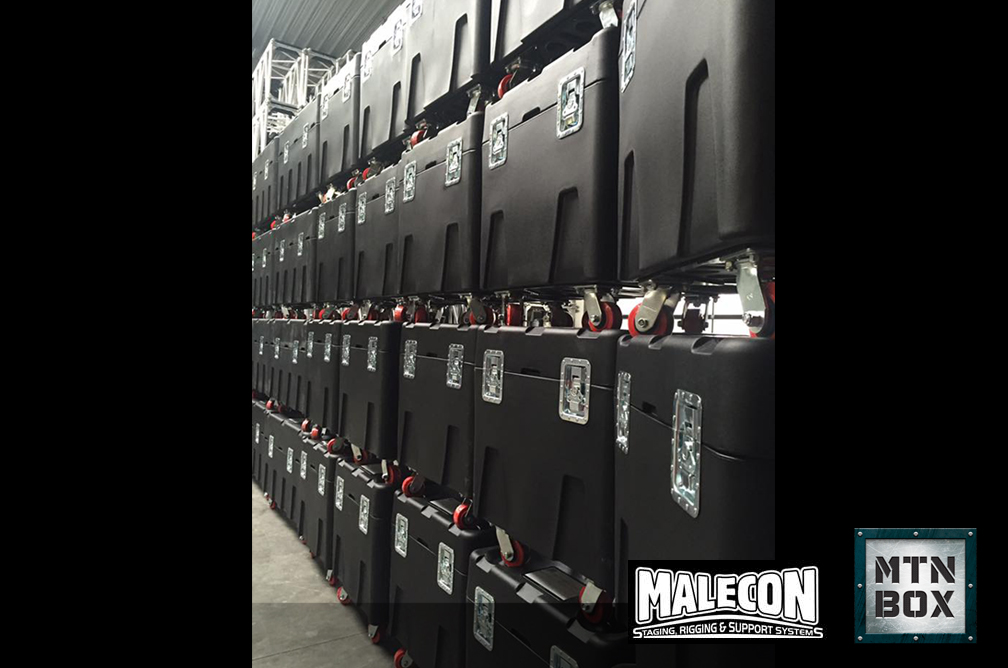 Visit www.malecon.de for more information on Malecon Ltd. Are you interested in learning how the MTN BOX can revolutionize your storage and transportation needs? Contact Malecon today for international inquiries.