Access the inaccessible®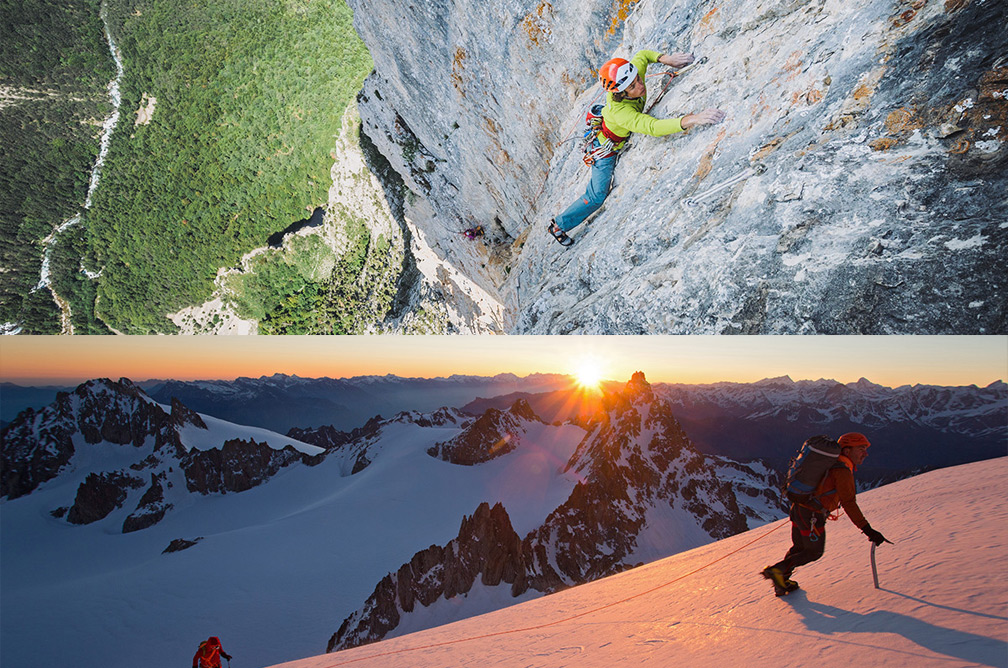 While some people like to stay grounded, Petzl is only concerned with exploring the vertical world. Petzl's story began in the early 1930s and throughout its long history, the company evolved from focusing on caving gear to becoming one of the world's most renowned providers of verticality equipment for professional and recreational use. Currently, Petzl covers a wide range of recreational sports including sport climbing, ice climbing, aid climbing, mountaineering, caving, canyoning and more. Beyond their recreational gear, Petzl creates life-saving products for rescue professionals and workers at height.
No matter what product they are designing, the mindset remains the same and one word can encapsulate the essence of what Petzl represents: exploration.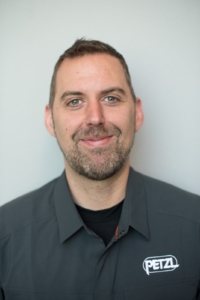 Mountain Productions Rigging Shop is a proud distributor of Petzl's professional work-at-height products. In this edition of Insight from the Experts, we reached out to Dave Hugar, Petzl's Marketing Director of their North American division.
We spoke to Dave about Petzl's quality guarantee, manufacturing process, unique projects and the Petzl RopeTrip. Interested in learning more about the leader of verticality solutions? Read our interview with Dave below!
Q: How long have you been with the Petzl team?
Dave: I've worked at Petzl for the last four years.
Q: Are there many differences between Petzl's recreational and professional lines of equipment?
Dave: At Petzl we pride ourselves in building solutions to problems. Every piece of Petzl equipment is designed as a solution for the challenges faced by those moving in the vertical world. So while products like the GRIGRI, GRILLON, and EXO may appear similar, each is specifically designed for a different application.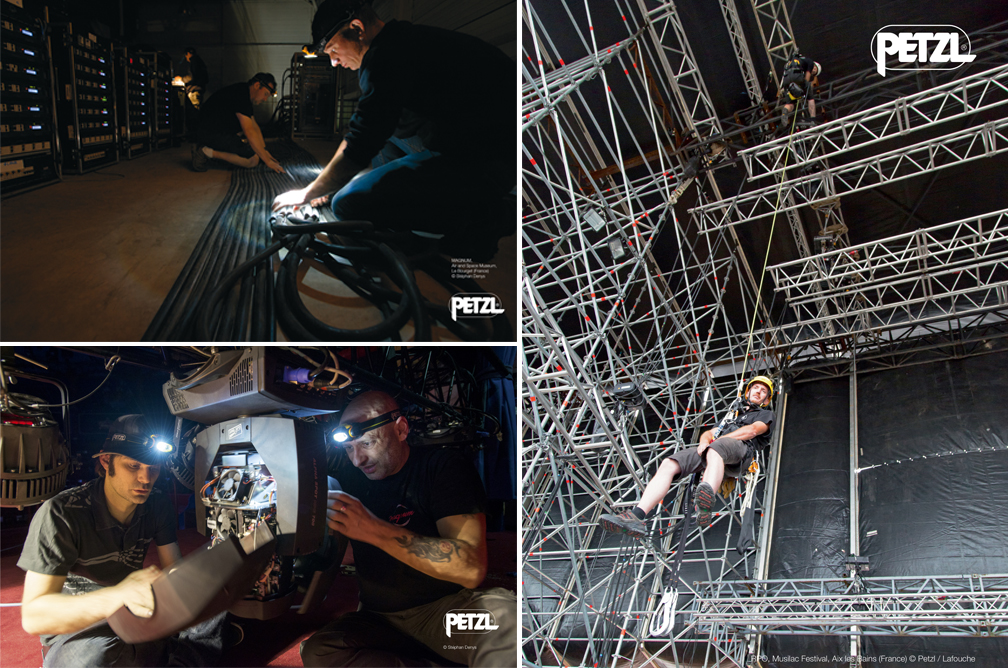 Q: Discuss some of the ways you guarantee the highest quality in every one of your products.
Dave: Petzl runs a best-in-class system to ensure the highest quality products. This system includes, individual product testing, automated inspections through cameras, individual human inspection, triple risk analysis, etc…
We have a lengthy list of inspection procedures that vary with the manufacturing styles and process of each product. But at the end of the day, we feel that Petzl has a unique commitment to the quality of our products because they all carry the name of the Petzl family. If you'd like to see these processes in action you can see more in this video tour of our quality control facilities.
Q: Tell me more about the Petzl RopeTrip
Dave: Petzl RopeTrip is a chance for rope access technicians from all over the world to meet in a friendly setting and show off their skills. In 2016 Petzl RopeTrip hosted 31 teams from all over the world. While there is a competition, Petzl RopeTrip is a unique chance for expert technicians to discuss their craft with other experts who may face similar or very different challenges.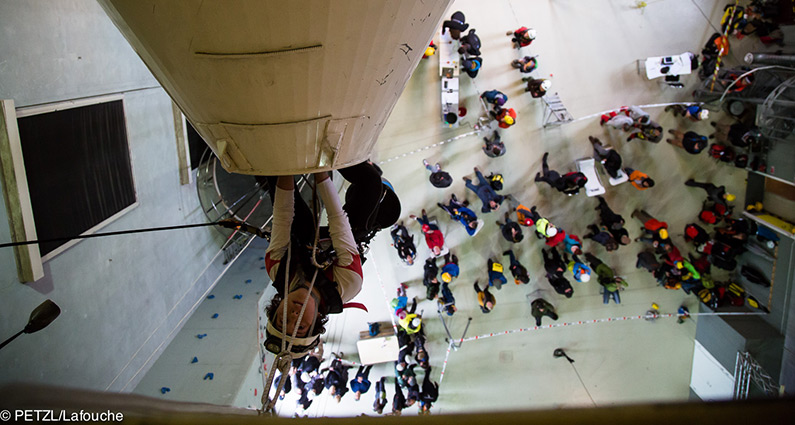 For a taste of the experience watch the Petzl RopeTrip video below.
Q: What's the most unique project or application you've seen Petzl's equipment used for?
Dave: We design our products to be used in the harshest of environments, but it's often the more humane uses that leave a lasting impression. Currently a non-profit in Africa is using our TIKKA RXP headlamps to perform cataract surgeries in places lacking the infrastructure to power hospitals.
Q: Are there new product developments launching soon?
Dave: We're always working on something. Whether that is a way to improve a current product or to develop new solutions, we're always hard at work.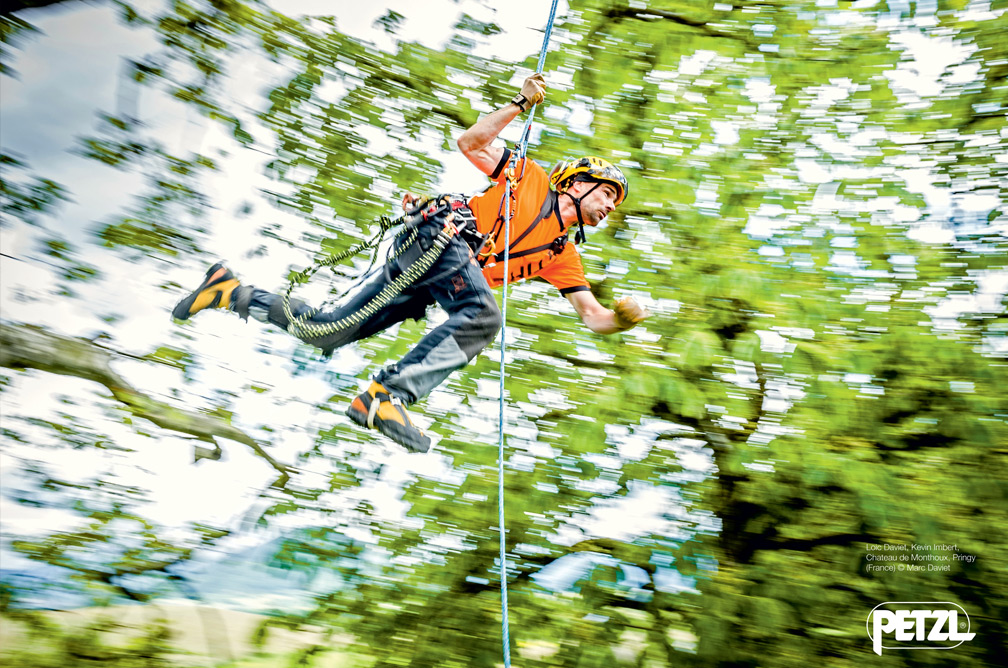 Q: What is the Petzl Foundation?
Dave: The Petzl Foundation is a means for Petzl to give back to our communities. The Petzl Foundation funds work done in environmental conservation, accident prevention, and scientific research for the vertical world. In the past the Petzl Foundation has worked with projects to study the ice caves of Mt. Rainier, train Peruvian firefighters, and conduct research on how ice reacts to stress and changing temperatures, something vital to the safety of ice climbers. Through the work done by the Petzl Foundation we've not only been able to learn more about the vertical world, but also help maintain it.