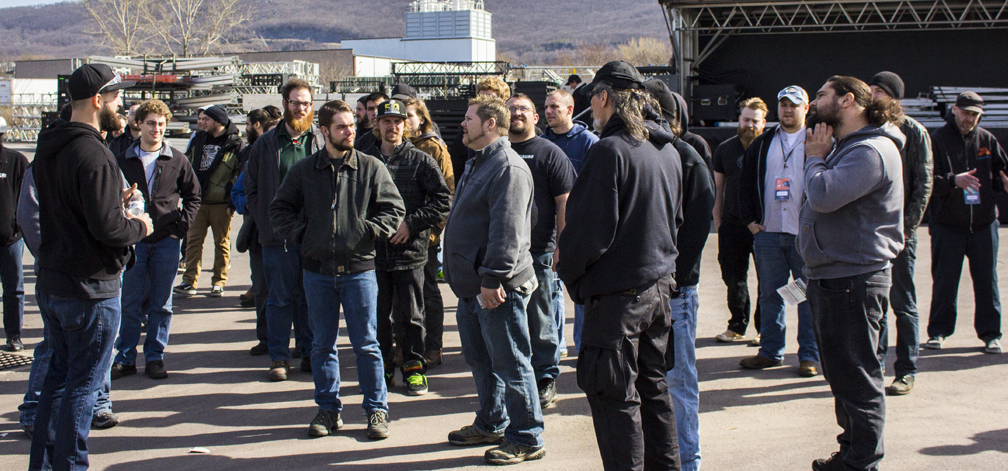 Don't take our word for it—past students who have attended our CM Hoist School had some great things to say about the training upon completing the multi-day event. Take a look at what our graduates thought of the CM Hoist School!
This was the most educational experience I have had and I was able to learn a tremendous amount in such short period of time.
—Louis Mastrangelo, Mutual Hardware

I'm a person that learns better when I get to see and do everything myself. THIS was hands-on.
—Travis Breneman, Tait Towers

The instructors were awesome and knowledgeable, and the Mountain Productions team is very friendly. Mountain Productions is the best and I'll be recommending this course to everyone!"
—Serge Sergeev, PRG

The material was presented very well and the team of instructors and Mountain Productions staff were very accommodating and helpful. Great, hands-on experience all around!
—Ashley Wagoner, Olney Theatre Center

The staff made us feel more than at home—they made us feel like we were part of the family. I loved every moment I was here.
—Gregory A. Crabb, CPR MMS

Mountain Productions made me feel like a guest and the instructors were fantastic. I can't thank the team enough for an educational and informative week.
—Valerie Barr, Sapsis Rigging

The quality of instruction, combined with the hospitality shown from Mountain Productions, made for a great experience all-around. We all felt incredibly welcome and well taken care of. I'll definitely be recommending this school to friends and colleagues.
—Jonathan DaSilva, Jon DaSilva Sound

I enjoyed this program immensely and cannot understand why more of my Local #1 brothers and sisters are not taking advantage of all of this information and the gracious hospitality shown by Mountain Productions.
—Christopher Paul Baker, Local #1
Still on the fence about attending? Head on over to our CM Hoist School website to learn more about the event, what to expect, and what you will take away.