Don't miss your chance to check out the MTN BOX®: Spektrum Series road cases at the PLASA 2016 conference in London. Visit us at Stand U1 and get a firsthand look at the most innovative road cases to hit the market.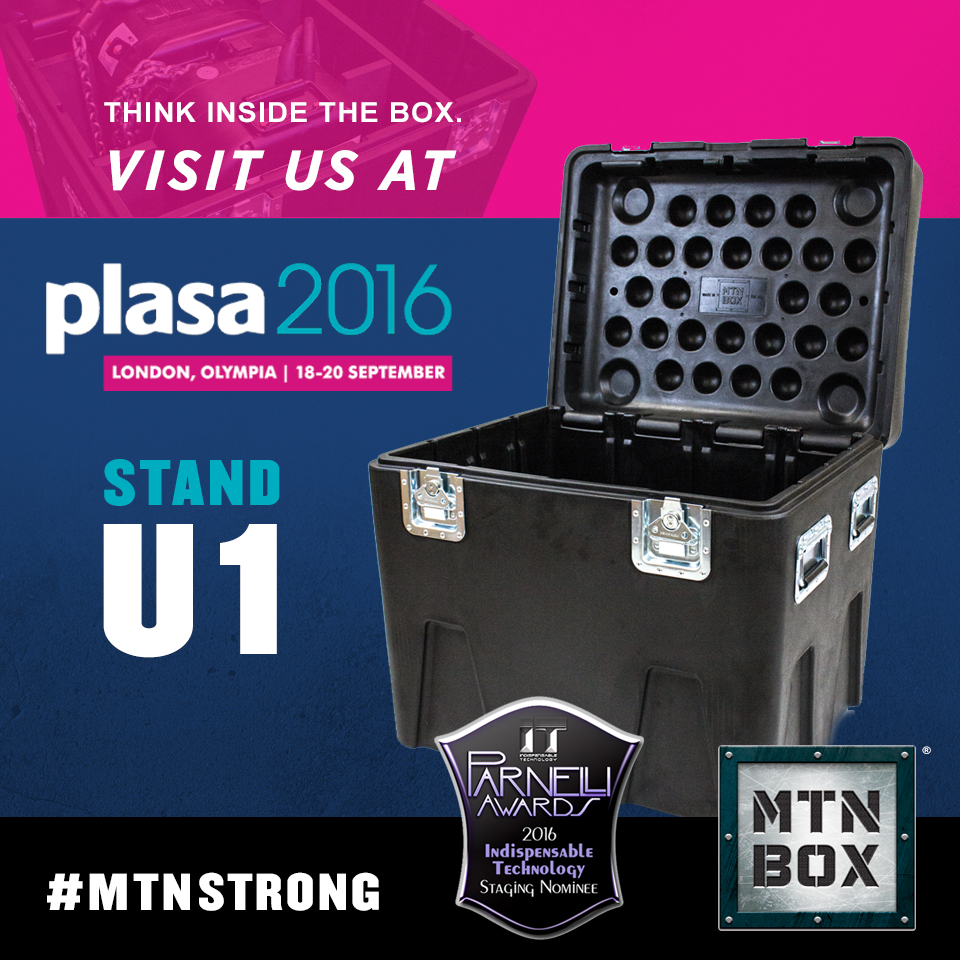 We'll have a variety of our custom water-jet cut inserts for you to interact with along with the MTN BOX: Spektrum Series LG and SM road cases—two sizes to fit any and every application. Our original MTN BOX: Spektrum Series LG road case has taken the industry by storm with its unmatched durability and versatility, and the MTN BOX: Spektrum Series SM has all of the features of its larger counterpart fit into a compact size that is optimized for truck packs and smaller applications.
Along with the MTN BOX road cases, we will be showcasing our MTN Chain Bags (custom made durable and proven chain bags for CM Lodestars, Prostars, manual chain hoists, and more) and MTN Cables (high-quality power and control cables for chain hoists and electrics) — all domestically made in-house at Mountain Productions' campus. The MTN brand of products represents our proprietary items manufactured by our dedicated team of professionals. We use over 30 years of experience in the industry to guarantee the most reliable and trusted rigging equipment to the production market.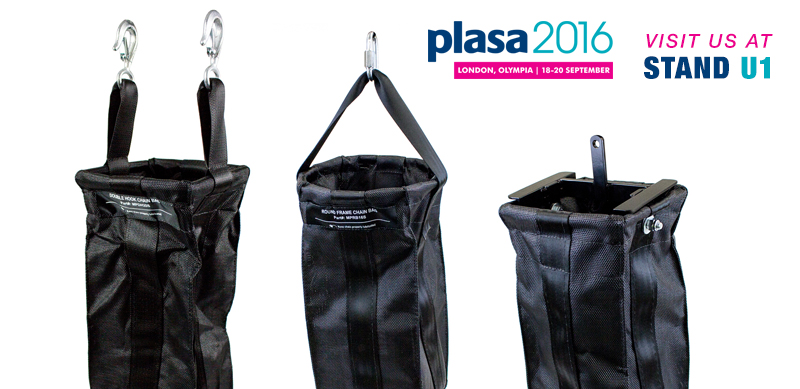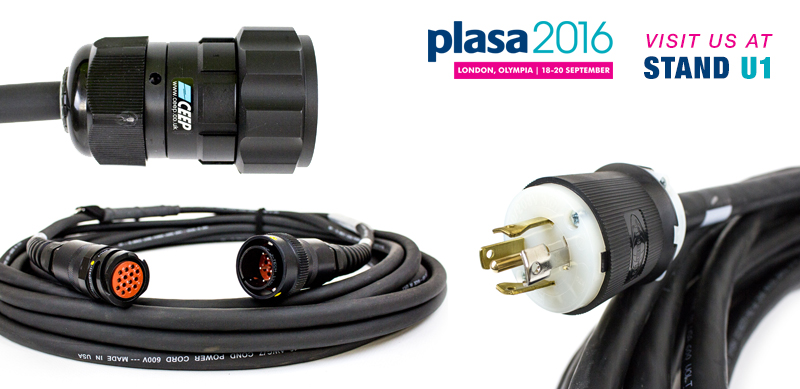 The PLASA show is an incredible collection of the leading companies in our industry and a showcase of the "must-need" equipment that's on everyone's wish list. We can't wait to see friends and new faces at the conference, and are excited to show the opportunities and advantages that our MTN BOX road cases can deliver.
The MTN BOX road cases are internationally available through a growing dealer network and we are seeking to add strong partners to carry our innovative brand. We currently have robust dealers established in the Netherlands with Lejan and in Ireland with Algorithm.
See how the MTN BOX can change the way you work, protect, and transport your gear at Stand U1. If you have any questions or would like to reach out prior to the PLASA 2016 conference, please contact Ron Rose, International Director, at ronrose@mountainproductions.com or +353 87 098 7979. 
Think inside the box at PLASA 2016.