At sixteen year's old, Bryan Ellis walked onto the Mountain Productions campus and has been a part of the family ever since.
Ellis currently serves as the Director of Staging Sales, acting as a liaison for current and potential clients. In this role, the Wyoming Valley native is dedicated to understanding our clients' staging needs, alleviating any of their concerns and exceeding their expectations. Bryan brings a level of passion, experience and professionalism to every client and event.
Bryan's expertise and skillset are the result of more than two decades with Mountain Productions. He began his career while still in high school and has seen the company evolve throughout his own development.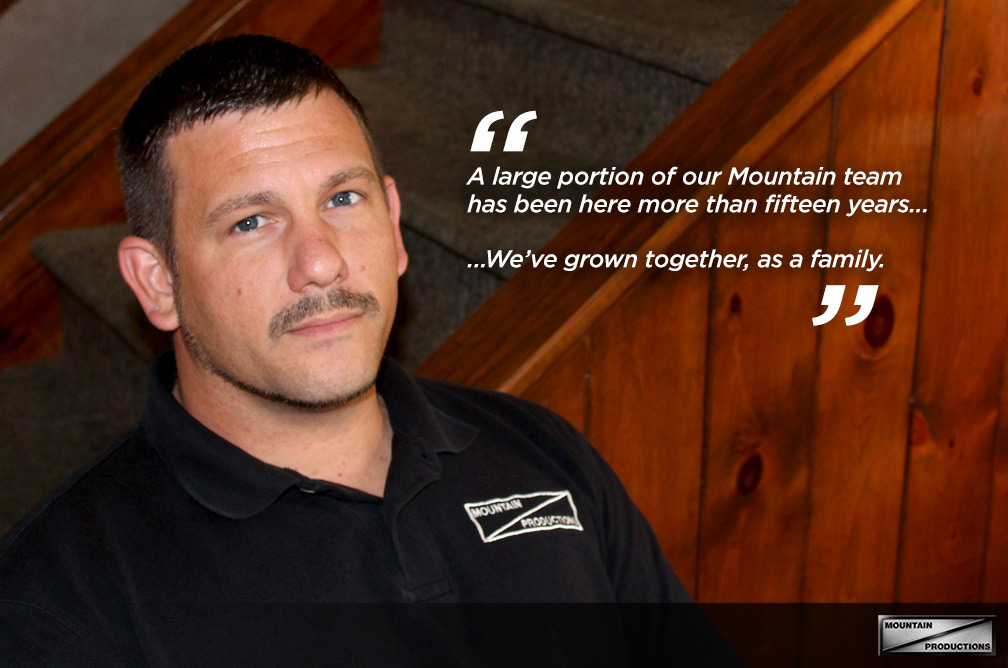 "I joined the Mountain Productions team when I was 16 years old," explained Ellis. "The company has evolved so much since that time. We continue to grow and change to meet industry demands and safety needs, while also evolving as a team."
Ellis is thankful to have worked alongside many of the same people throughout his time in the entertainment industry. "A large portion of our Mountain team has been here more than fifteen years," said the director. "We've grown together, as a family."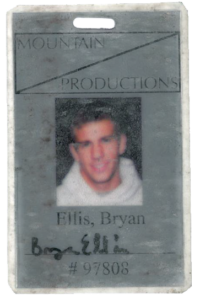 Ellis has worked throughout a number of departments and capacities since high school. He got his start in the carpentry shop, doing everything from cutting and designing materials for outgoing jobs to sweeping the shops and maintaining the returning stages and equipment as they came home from the road.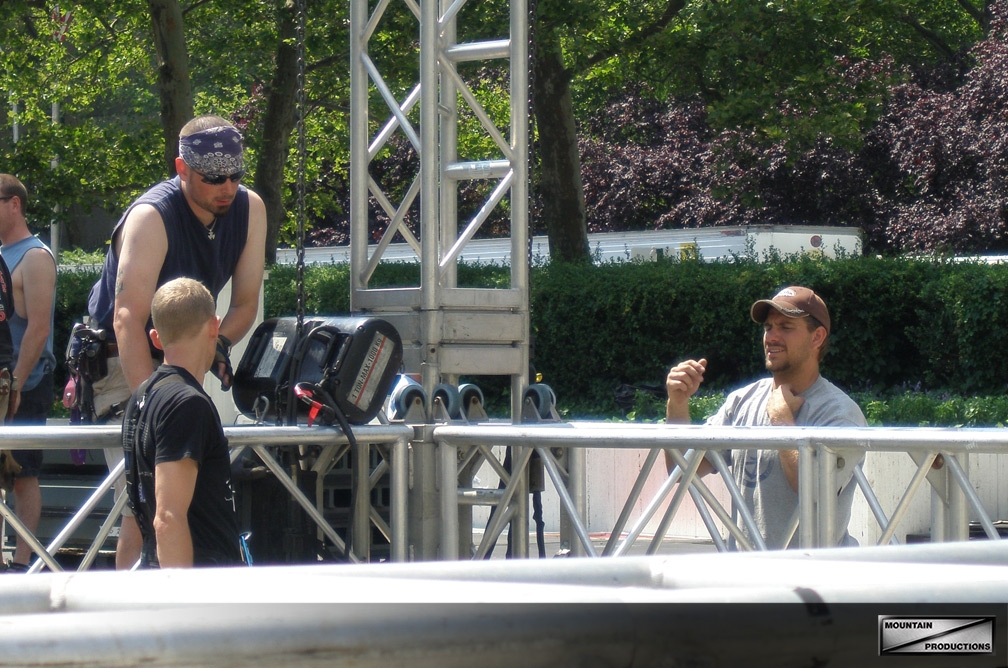 Within a year, the young Ellis found himself on the road, building stages across the country. With the opportunity to travel and contribute to some of the largest musical events of the time, Ellis excelled in this position for nearly 18 years, accepting the role as a lead staging supervisor after just three and a half years.
When Ellis found himself back home, he spent his time working in the yard and preparing for upcoming events. Within three years, he added the position of Head Carpenter to his list of endeavors, while still serving as staging supervisor, until the spring of 2013, when he accepted his current position as Director of Staging Sales.
Bryan has had the chance to understand the culture of Mountain Productions like no other. He credits the team's caring nature, drive towards excellence and dedication to safety for the continued success of Mountain.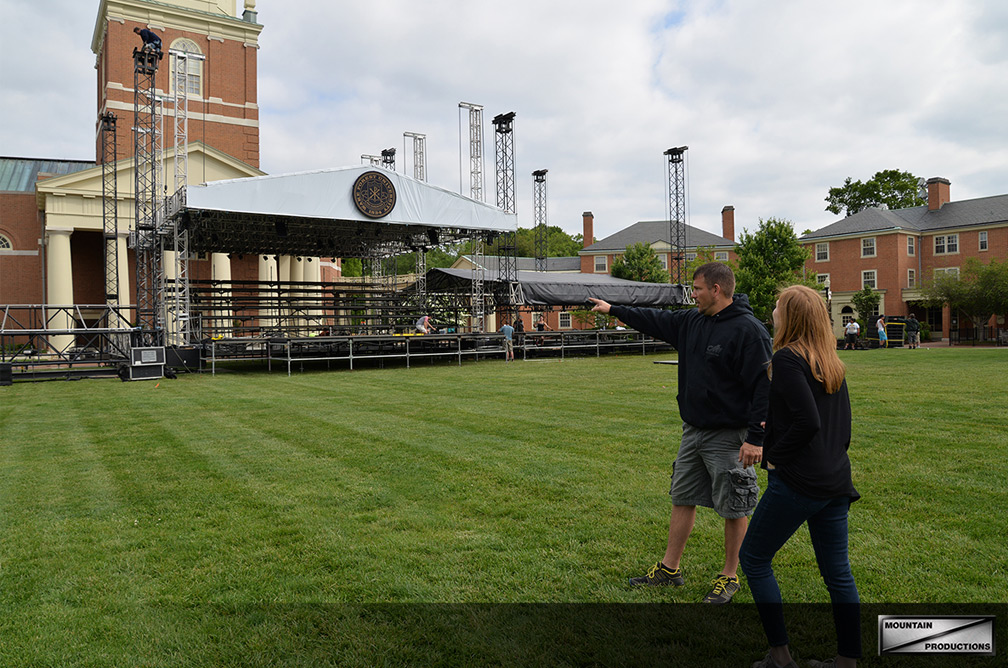 "The culture at Mountain Productions has a small-town, family-oriented feel," Ellis said.  "We know each other and we know each other's families.  It's personal here." In fact, Bryan's older brother, Keith Ellis, is also a member of the Mountain family and dedicates his time to hoist and rigging sales and consultations.
Just as it has throughout the past 20 years, Ellis feels the industry will continue to grow and Mountain Productions will be ready for whatever is to come. "We will always grow and evolve to meet industry demands and provide the best possible experience for each of our clients," said Ellis, optimistic for what lies ahead. "It's what we've always done and what we're good at."
For much of the same reasons, Bryan finds the phrase "#MTNStrong" as a perfect representation for Mountain Productions and the team of professionals that he's happy to work alongside.
"Mountain Productions has endured industry changes and hardships, but we always persevere," he explained. "We've been around a long time and we will be here for much longer. Afterall, #MTNStrong represents perseverance, strength and success."