"Life was different before the internet. Probably better."
This quote from WayHome's website captures a feeling that many of us can relate to, and the WayHome Music & Arts festival is all about stepping away from the screen and finding inspiration in music, art, and film. The three-day festival takes place at Burls Creek in Oro-Medonte, Ontario and 2016 marked its second annual event. WayHome hosts a variety of musical genres, including indie, folk, electronic and more. Fans flocked to Burls Creek to see headliners LCD Soundsystem, Arcade Fire, and The Killers along with over 60 additional acts on three different stages throughout the festival grounds.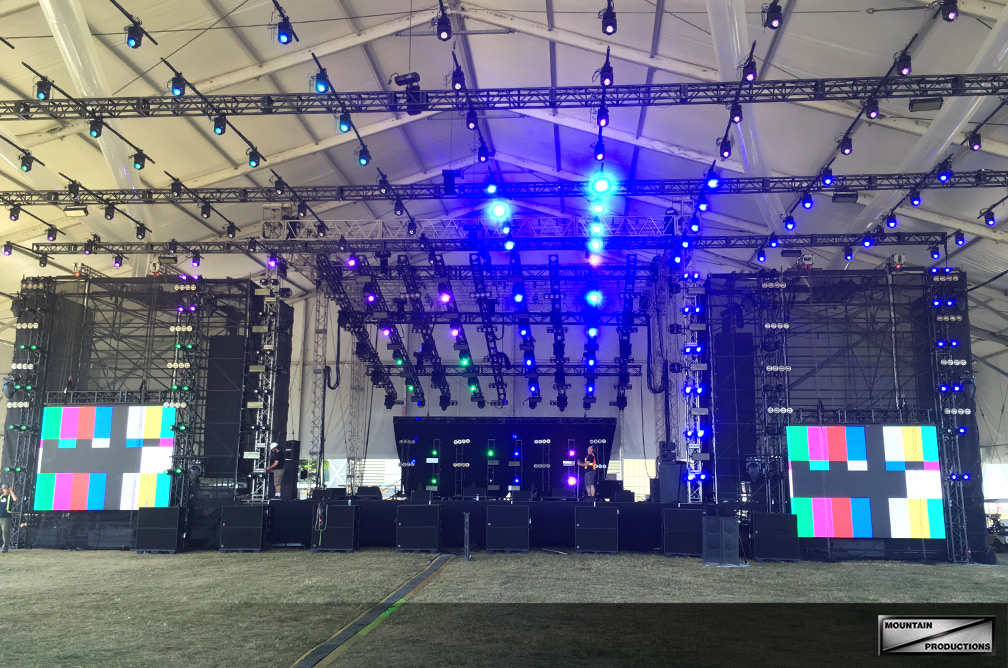 Mountain Productions built multiple stages and a giant VIP area for the second year in a row at the WayHome Music & Arts festival. Our crew built a Thomas truss roof grid with scaffold wings in the tented area at the event that was 36' tall with a 42' wide opening. The flanking scaffold wings supported speakers (7' x 26' bay) and video screens (17' x 21').
For the Wayaway Stage deep in the woods, Mountain setup a 28' x 40' decked area with 14' x 14' wings. This stage was outfitted with Mountain's handrail and clad in black drape.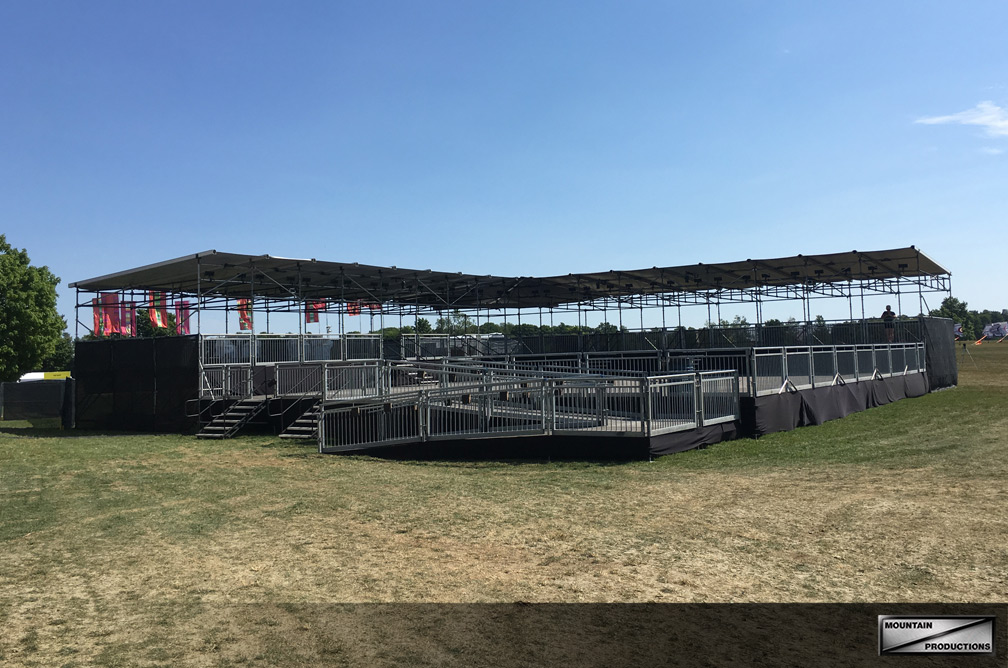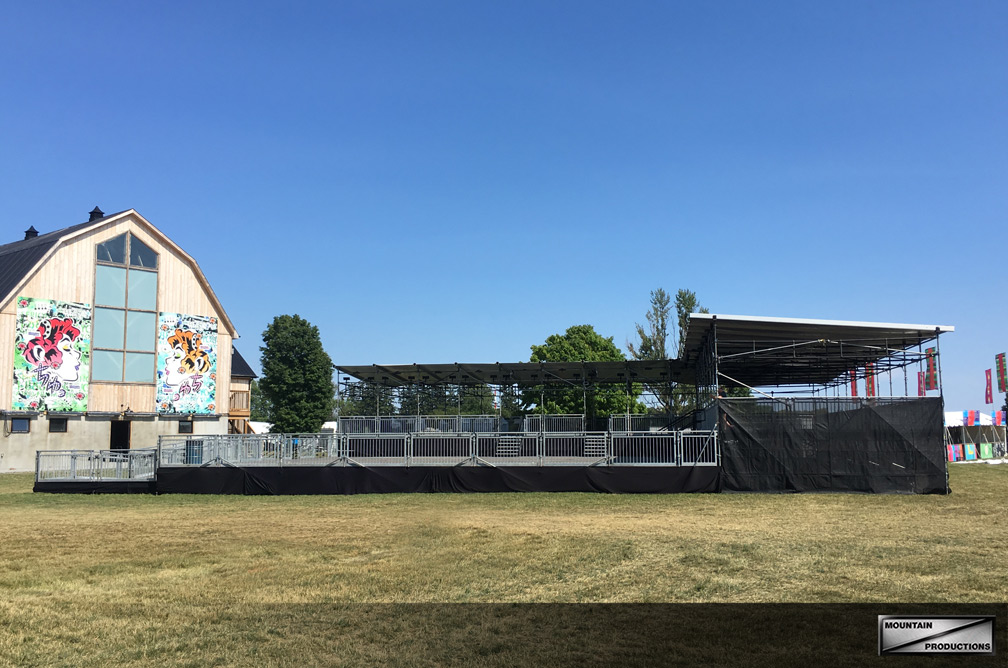 WayHome knows how to treat its VIPs, and Mountain Productions built a two-tiered 81' x 81' VIP platform with ADA access ramps and a covered weather-protected area for the festival's special guests. Additional ADA platforms were built around the grounds, providing compliant access allowing every guest to enjoy the festivities.