It's become one of Canada's premiere electronic dance festivals over the past 4 years, and the fifth year of VELD Music Festival continued the trend by hosting over 30 internationally acclaimed EDM artists that pumped the music all through Downsview Park in Toronto. VELD Music Festival puts a lot of resources into quality production, and each stage has an impressive display of video and lighting effects. Mountain Productions provided the strength needed to support the enormous production rigs at VELD and built an MTN Truss HD+ System and an MTN Truss HD System.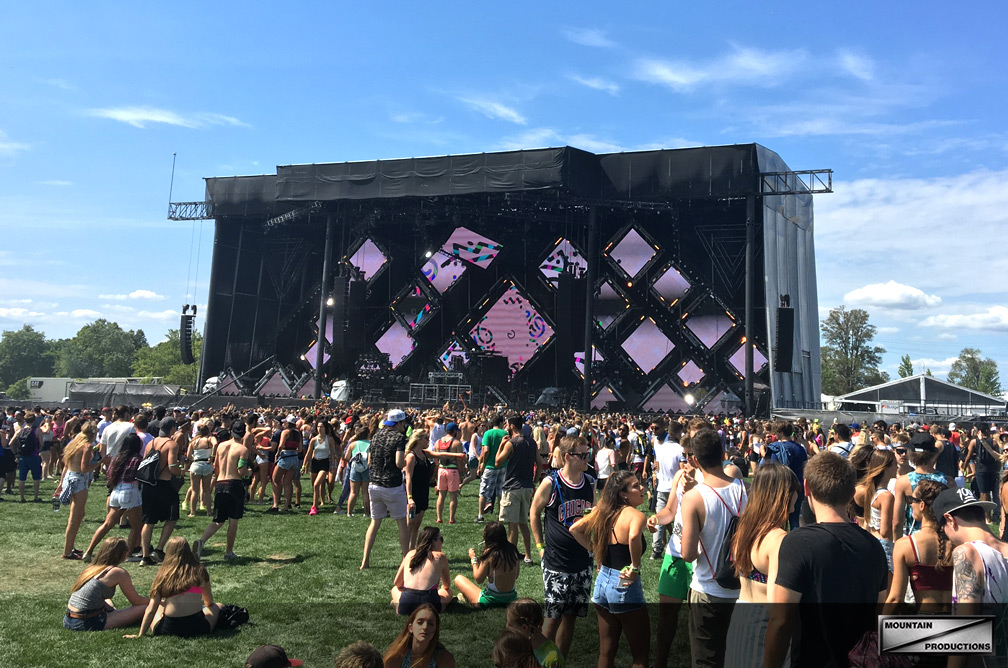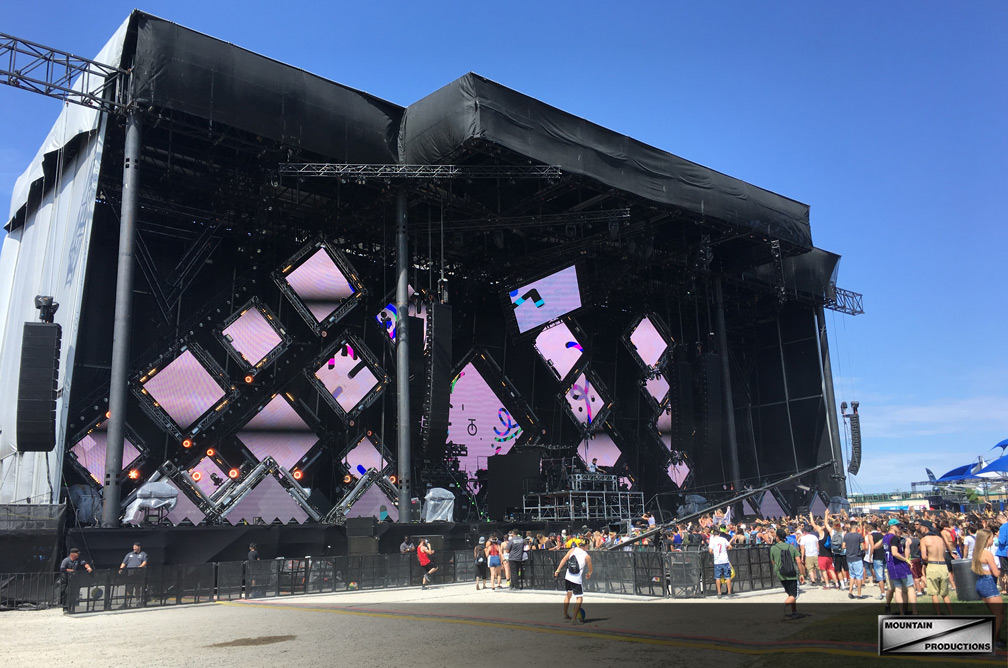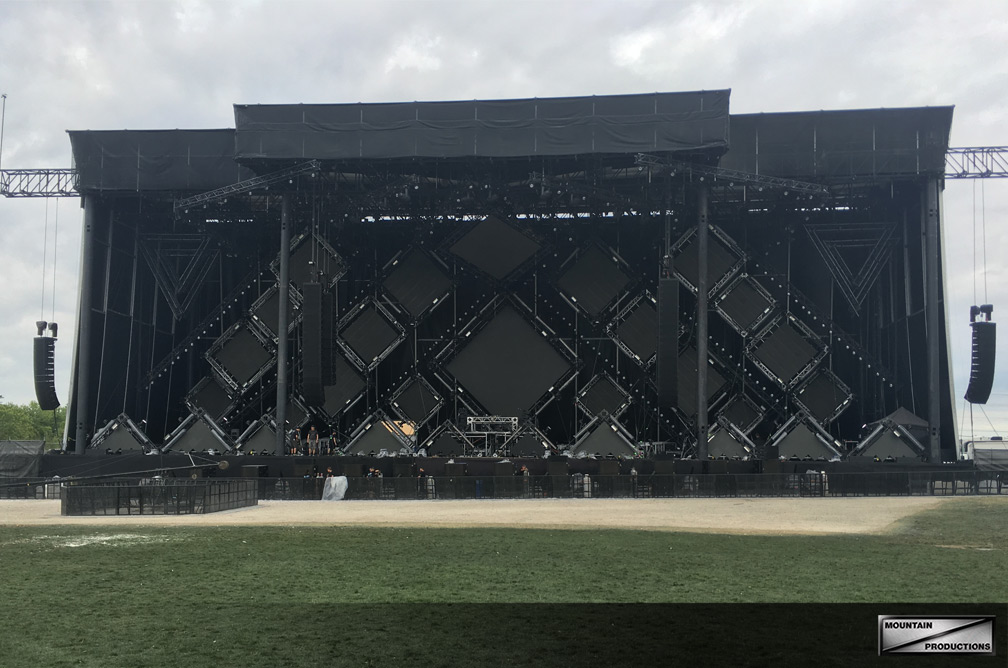 MTN Truss HD+ System
The MTN Truss HD+ is a massive structure, and the VELD main stage stood 73' tall with a performance area of 78' x 46'. This system featured two 40' wide audio bays. Along with the MTN Truss HD+ System, the HD System is a compact version of its larger counterpart that maintains the incredible strength of the MTN Truss stages.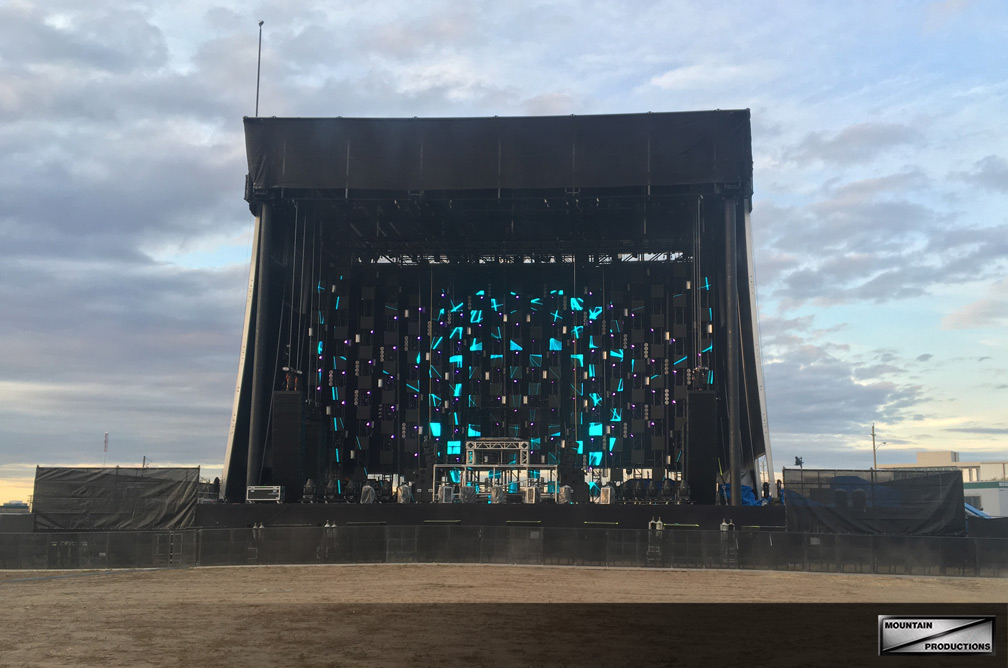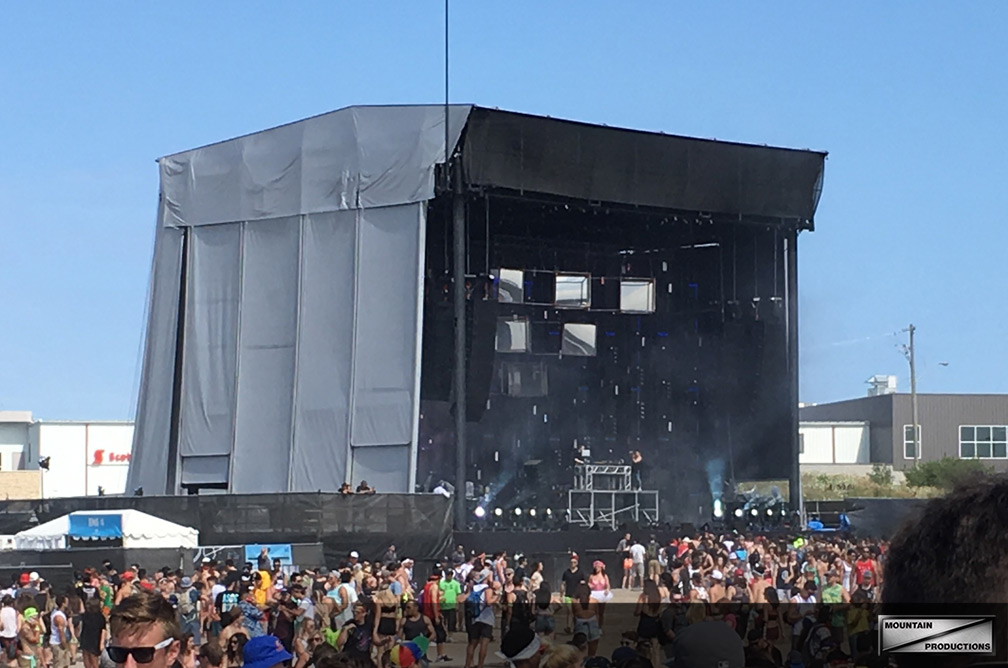 MTN Truss HD System
VELD Music Festival used an MTN Truss HD System as its second stage, which stood 57' tall with a 58' x 46' performance area. The strength of the systems' columns and precise engineering make both the HD+ and HD Systems capable of rigging enormous loads. The benefits of the HD System are its efficiency, low setup time, and minimized trucking requirements. Despite these features, the system is remarkably strong and combines perfectly with the aesthetic of the HD+ System—a formidable pair at any large scale festival.
Make sure to visit http://veldmusicfestival.com/ and search #veld2016 for more photos from the 2016 VELD Music Festival.
Learn more about the Mountain Truss System here: https://www.mountainproductions.com/staging/stagingsystems/mtntruss.php