Our featured product this week comes from SureFire, a proud U.S. manufacturer of illumination tools, weaponlights, suppressors, high-capcaity magazines, and more. The ultra-compact SureFire Sidekick is a lightweight triple-output LED flashlight that attaches directly to your keys or retractable Lightkeeper clip for instant light when you find yourself in the dark. This product goes beyond the work day, and is ideal for anyone, including children.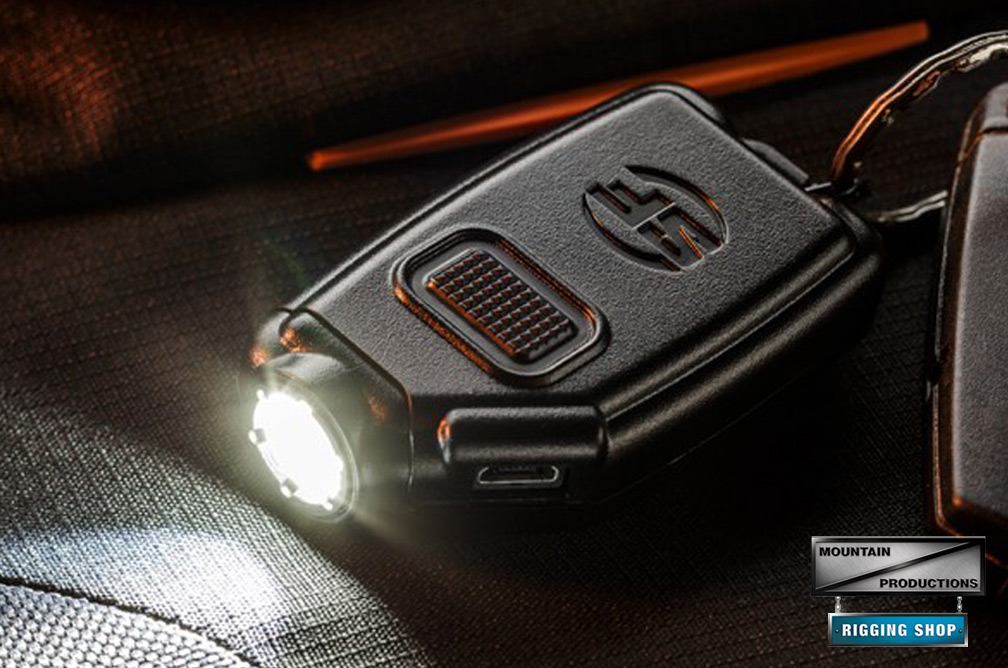 Built to last
Many of us have a small lightsource on our key rings for those times at night when you need a quick beam of light. More often than not, these mini flashlights are built cheaply and stop working after a few uses.
The Sidekick is on the opposite spectrum, and is designed by a leading manufacturer of high-grade, durable products often used by military personnel and law enforcement. With such high-profile clientele, you know you're getting the best products available from SureFire.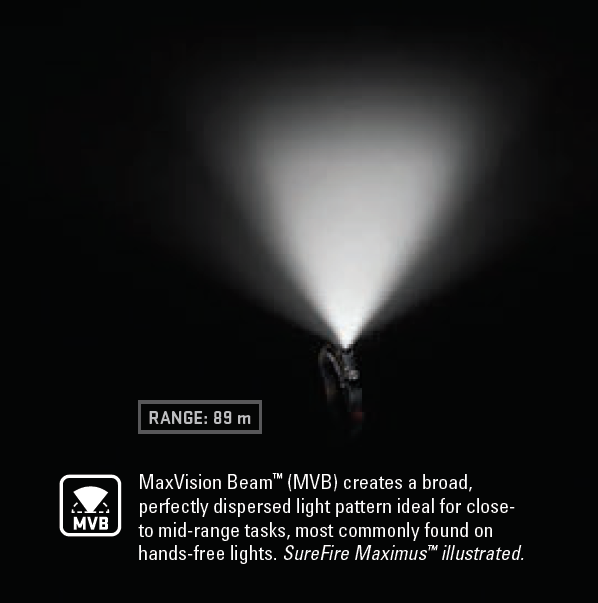 300 Lumen Output
SureFire's Sidekick produces a smooth 300-lumen MaxVision Beam™ on high output and is useful past 164 feet (50 meters). SureFire's MaxVision Beam technology utilizes cutting-edge reflectors with precisely engineered undulations to shape the LED's light into a beam with a wide field of vision. This broad, smooth, evenly dispersed beam is like a wall of white light and is ideal for close to mid-range tasks. The Sidekick also has medium and low-output settings that provide longer runtime. This product is easily recharged via a micro-USB port and can be charged on-the-go in a car or at home with a wall charger.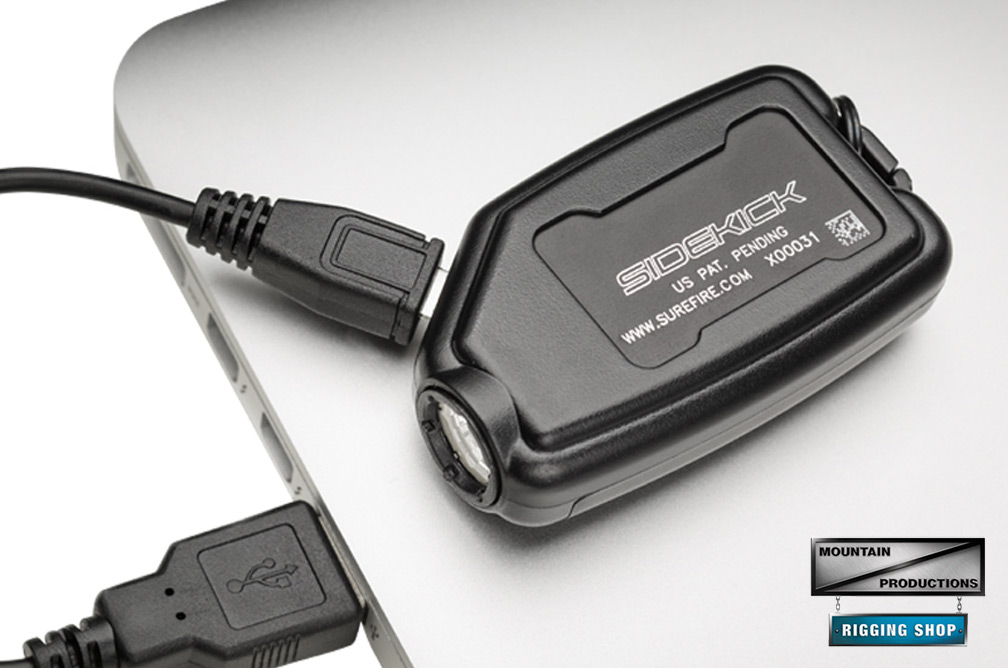 The Sidekick can be attached to any key ring or to the retractable Lightkeeper clip. The Lightkeeper is also available on Mountain Productions Rigging Shop here. Beyond the compact Sidekick LED, we currently carry SureFire's G2X Pro, P1R Peacekeeper, and P2X Fury flashlights.