Although it's not made of steel and doesn't stand 60+ feet in the air, Terratrak Plus groundcover flooring is this week's Staging Spotlight. But what's so special about a 48" x 48" piece of plastic? In short, Terratrak Plus is one of the strongest and most reliable groundcover products, protecting the turf below while withstanding the enormous weights of site vehicles including forklifts, cranes, and more. Here's a closer look at what makes Terratrak Plus a necessity at any outdoor event.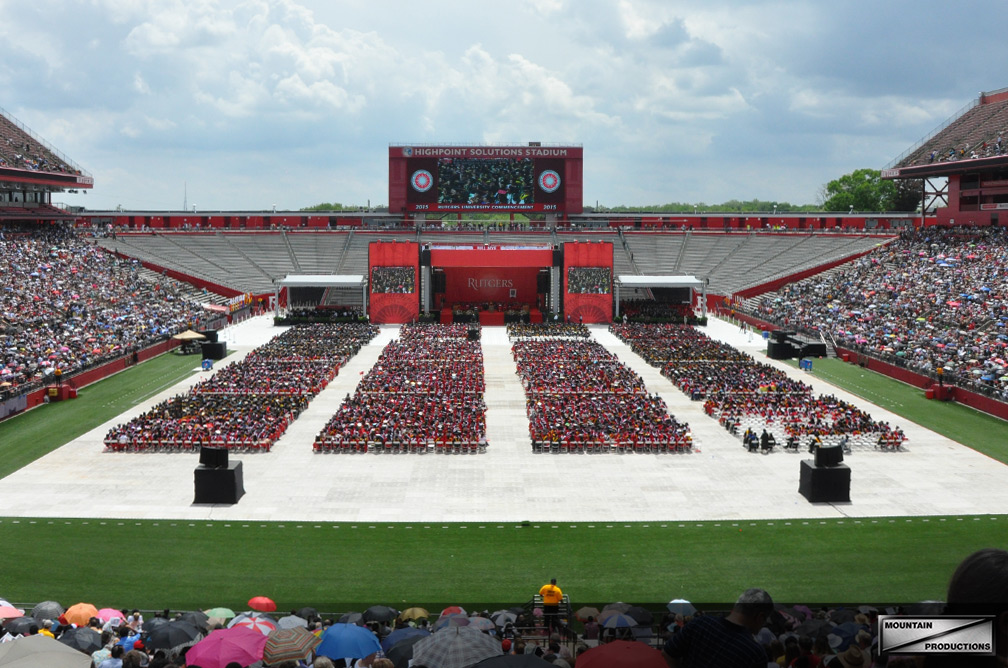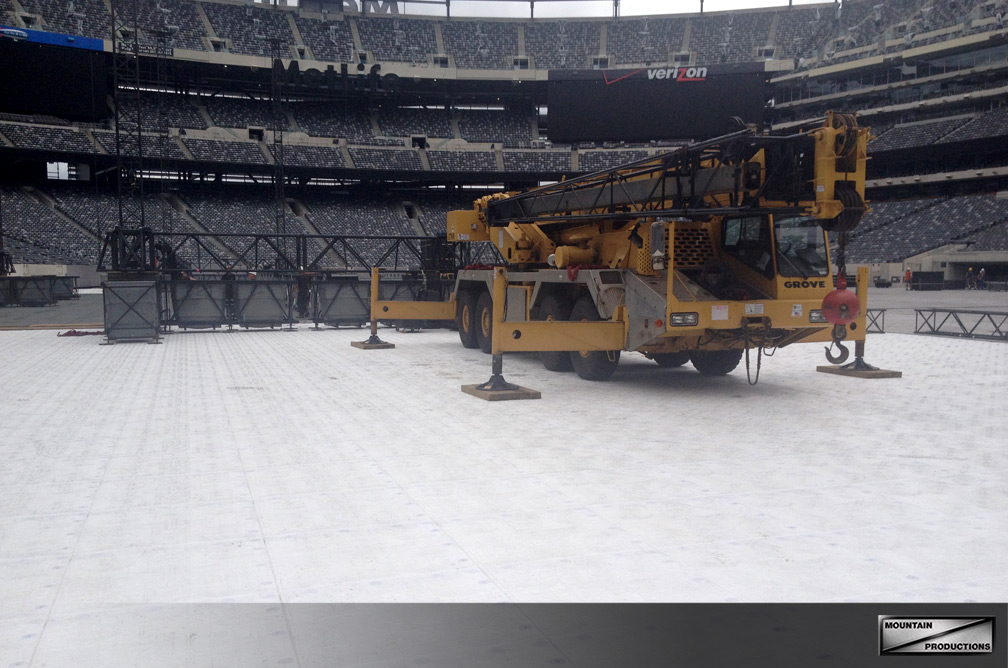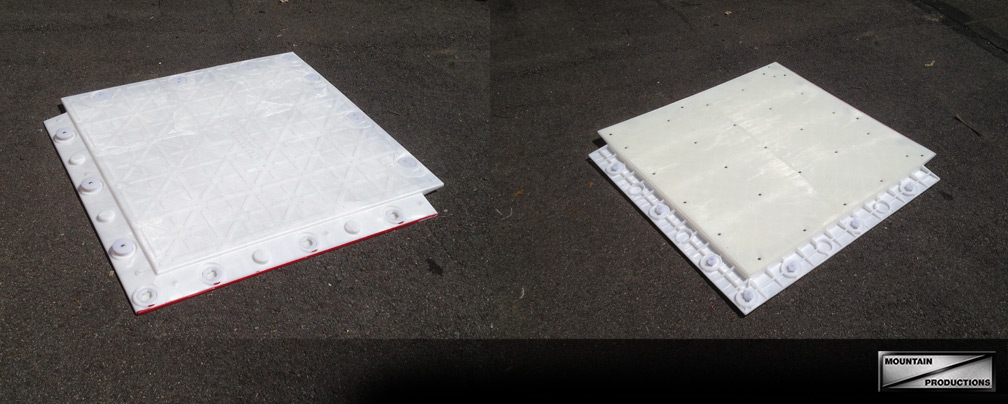 Terratrak Plus is a flooring product from Terraplas, the "World's No. 1 Turf Protection Company." Terraplas's original flooring product was designed for turf protection at Wembley Stadium in London, but now their variety of flooring products are used all over the world.
Large events at stadiums and arenas are big revenue boosts, but also require a lot of equipment and vehicle traffic on the venue's grounds. This traffic potentially could wreak havoc on the grass and turf, requiring labor and resources to repair it. Terratrak Plus is a drivable flooring product that protects venue turf for temporary event sites. This results in happy groundskeepers as well as happy venue managers. But what makes Terratrak Plus flooring so durable?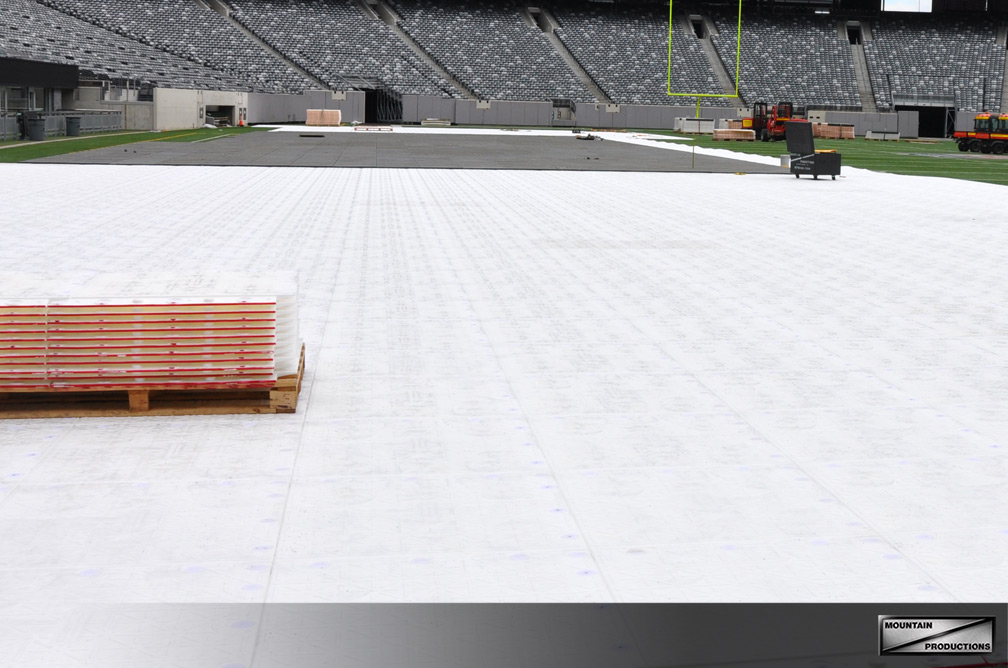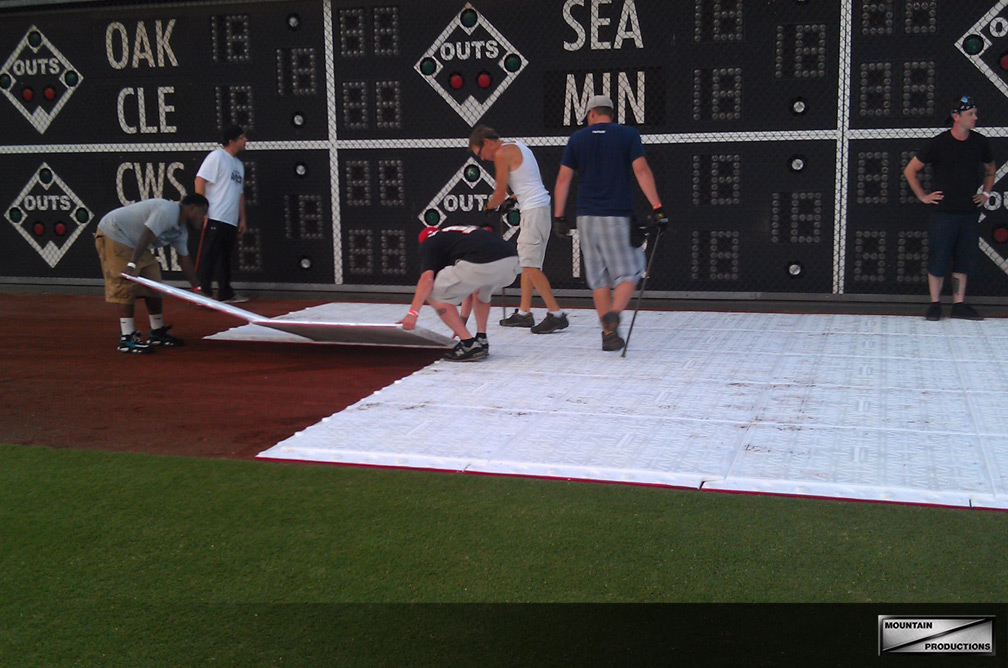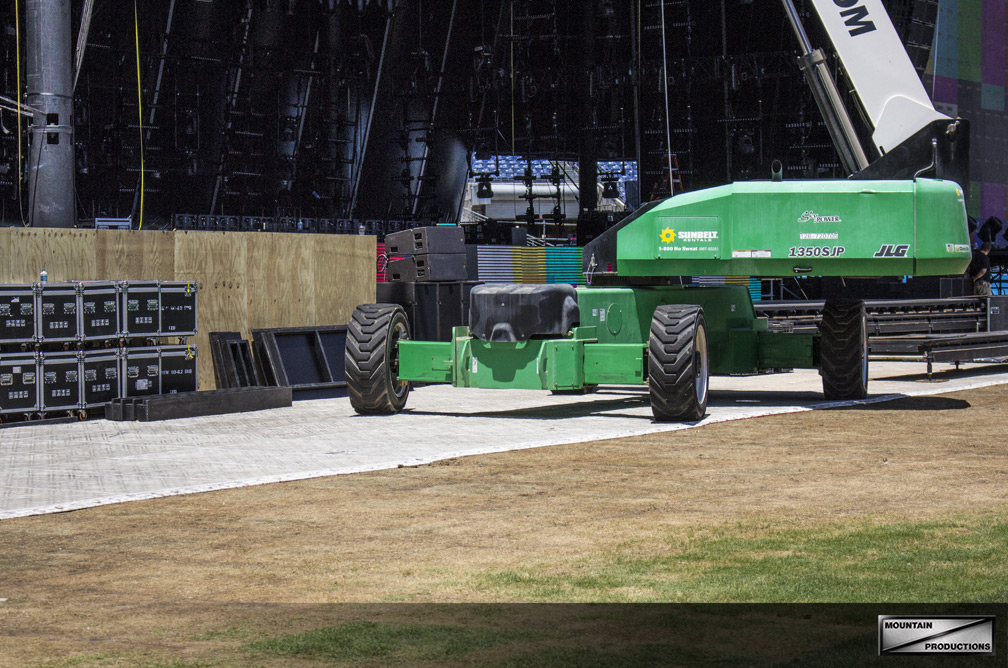 The tiles of Terratrak Plus flooring measure 48" x 48" x 1.5" and weigh approximately 50lbs per tile. This makes each panel light enough to be put into position by hand, and each piece of Terratrak Plus can be interlocked with an overlapping section. This overlap creates a tight seal from panel to panel, and eliminates the possibility of any liquid or debris from penetrating to the grass below. This also removes trip hazards by creating an even, continuous surface. Terratrak Plus is made of high density translucent polyethylene with a UV stabilizer that allows grass to continue to grow even when in use. These panels are super strong and don't bend or rust. This product boasts a PSI of 450 lbs. and is perfect for making temporary roadways for forklifts, cranes, and mules.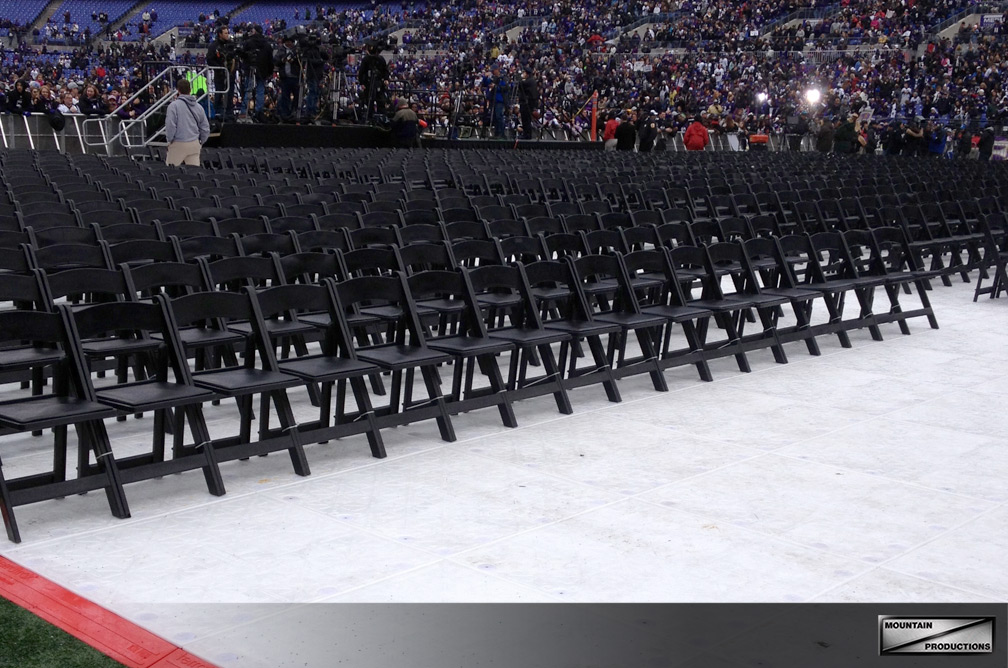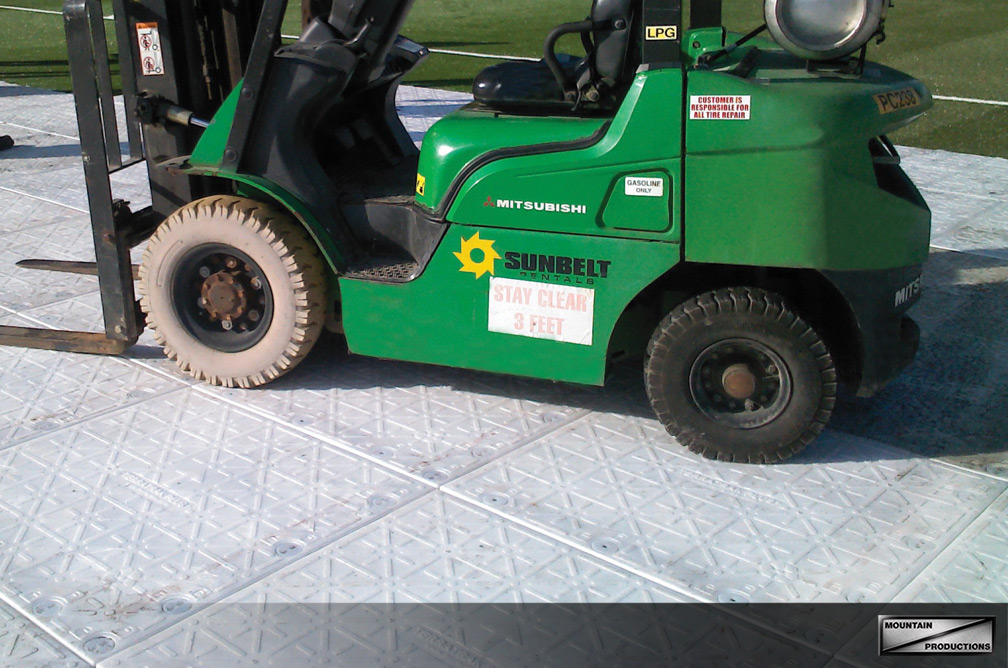 Event planning requires components from the ground up, and preparing the grounds with proper flooring protection is just as important as the main stage. Terratrak Plus is cost-effective, reliable, and ideal for all of your outdoor production needs. If you need a proven temporary groundcover for your next event, send us a note to learn more about Terratrak Plus.