Our variety of roof grids make nearly any type of production possible. Our classic Hercules Grid has been leading the industry for years and the Mountain Truss System boasts some of the highest rigging capacity you can find in a temporary structure. This week's Staging Spotlight is about our third type of grid: Truss Roof Grids.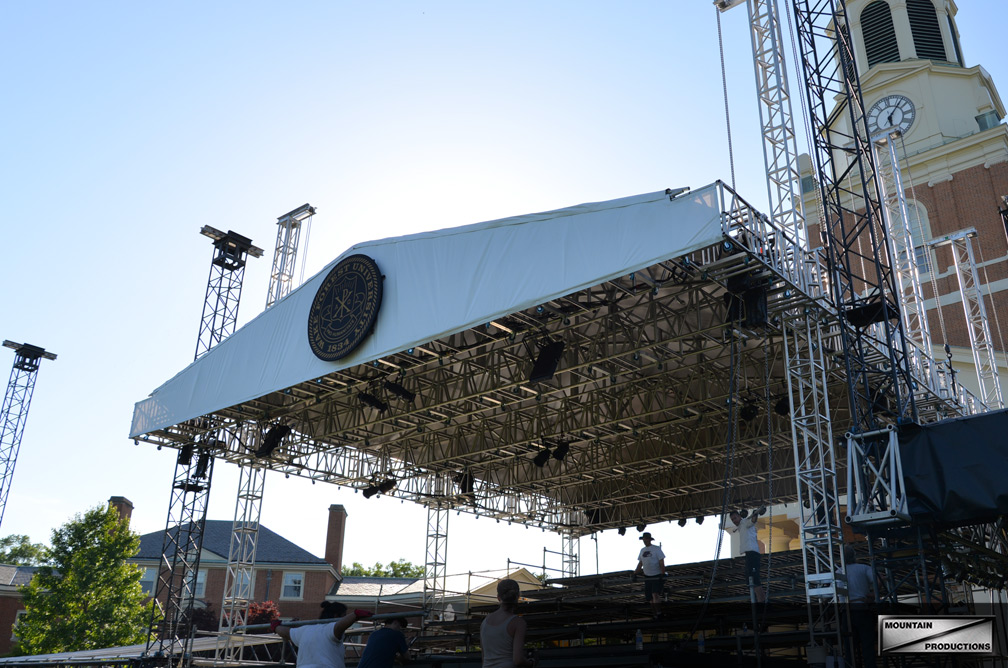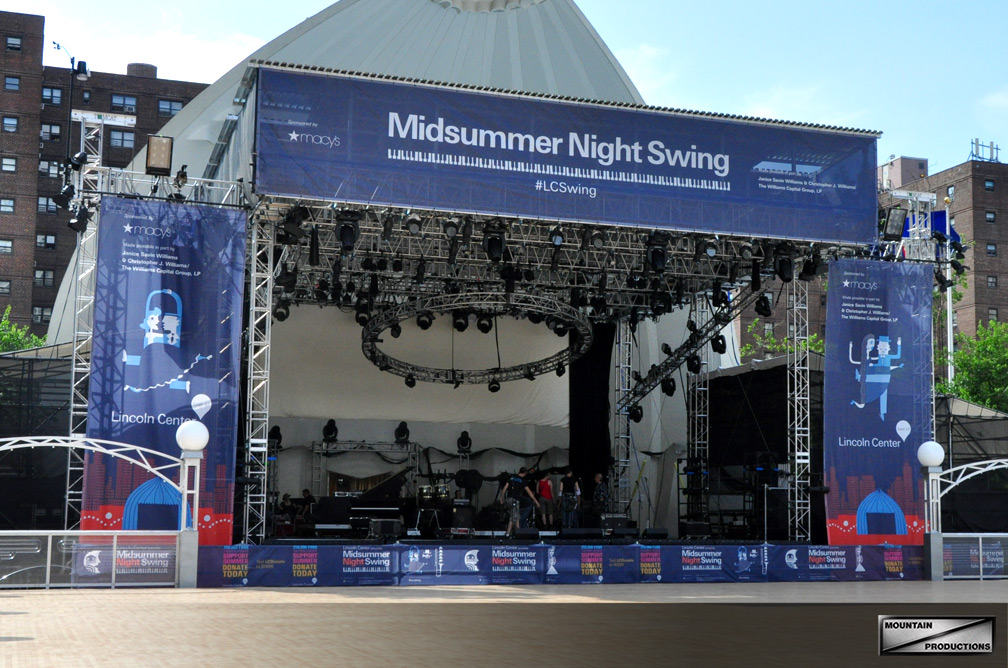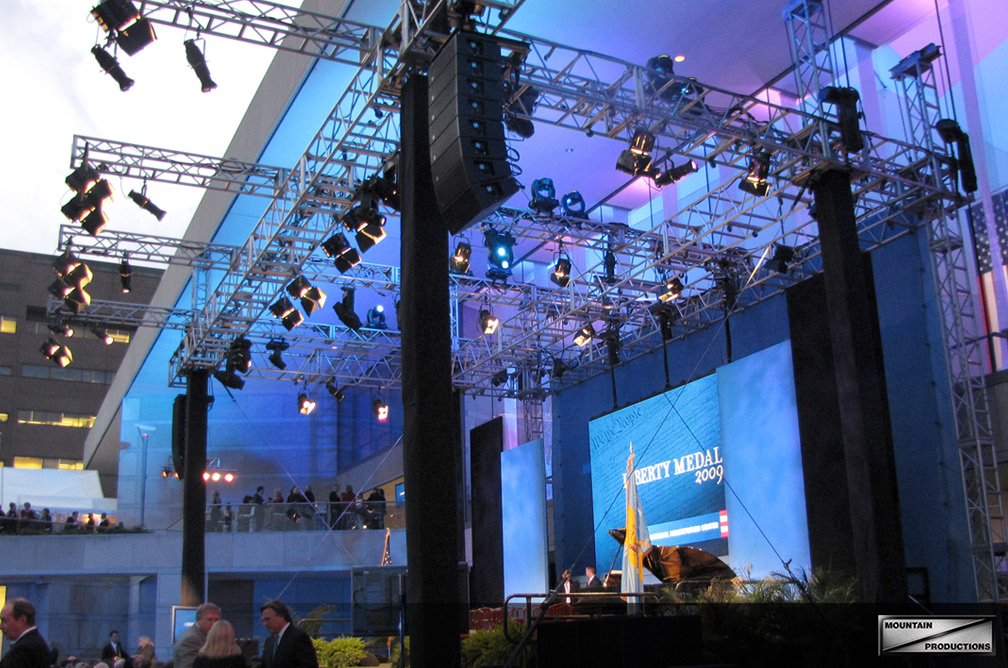 Assembled with lightweight aluminum truss from Tomcat or James Thomas Engineering, Mountain Productions' Truss Roof Grid is perfect for high profile events looking for a clean, sleek finish. This grid is extremely versatile, and can be customized using different lengths and types of truss. Our main grid options feature either Tomcat spigoted truss or Thomas plated truss.
Although the roof is built with aluminum, the load bearing capacity is nothing to look past. The ability to use a diverse range of truss allows this grid to adapt to each client's production needs, and the rigging capacity can be decreased or increased as the production requires. A great aspect of our truss staging is that it is a self-ballast system using internal x-bracing. This removes the need (and cost) for external cables into the audience and additional ballast. Mountain's truss grid will also keep labor costs down, as it is an efficient and simple system to build.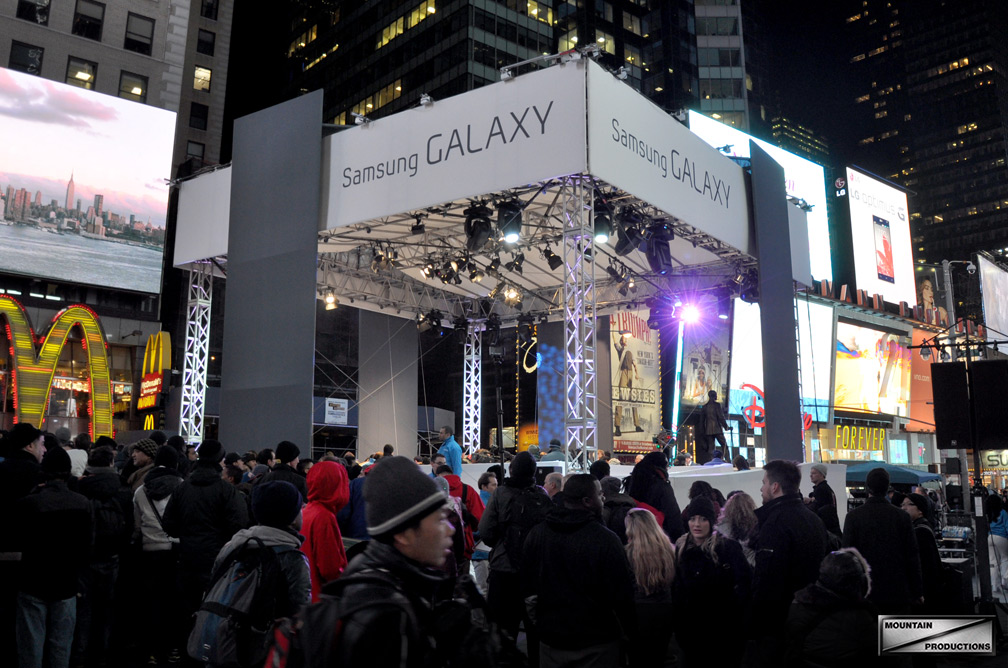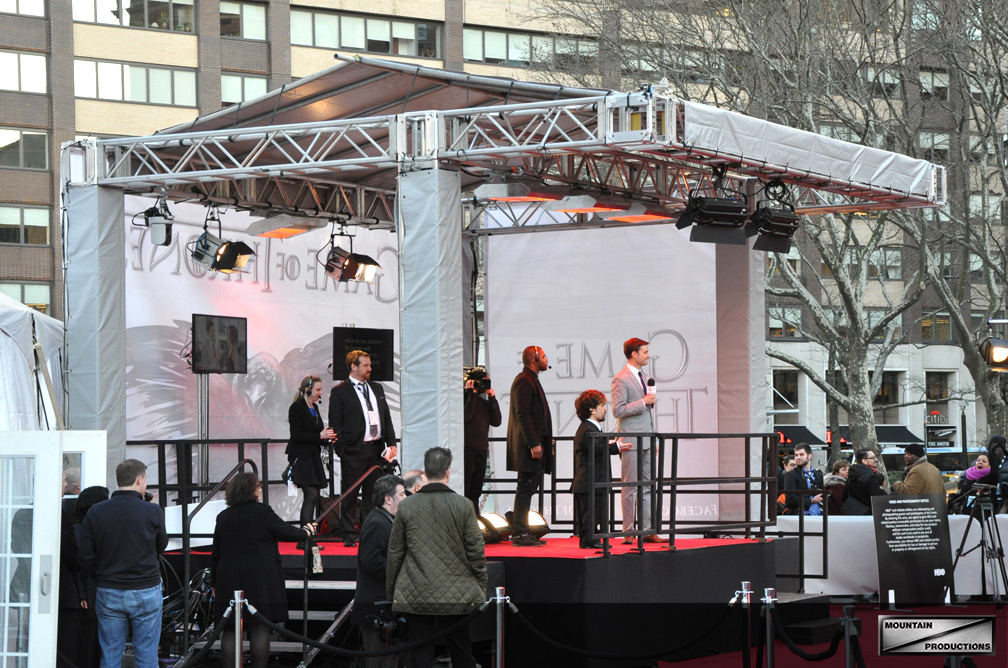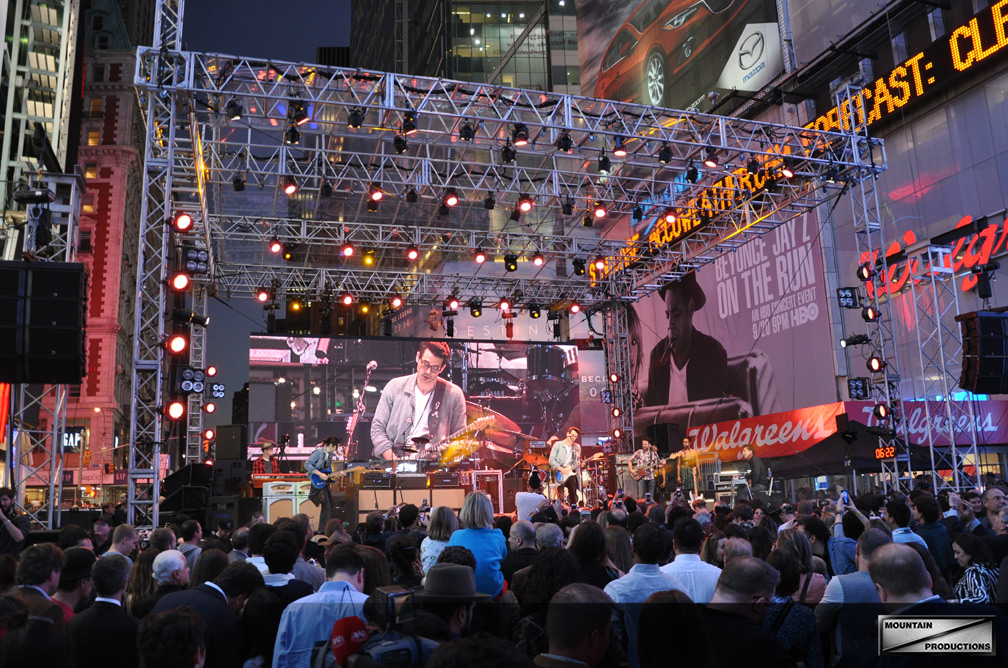 Aesthetically, this grid delivers a sleek truss profile that is unobtrusive and easily branded with softgoods or clad in masking scrim. We've built this grid at Lincoln Center & Times Square and for clients including Samsung, Red Peg Marketing, HBO, Rutgers University, Wake Forest and more. The Truss Roof Grid can be built on top of our Tower Stage system, and can also be integrated into an existing structure. This grid is often used for smaller scale events as well, and is easily adaptable to a reduced size or as a side stage. Additionally, this stage is used by many indoor events, clubs, and venues who want a stage system beyond simple decking indoors.