The venue location for the Mountain Jam festival is simply breathtaking. The Hunter Mountain resort provides a beautiful backdrop and 360 view, and overlooks Dolans Lake. Venues like this are perfect for music festivals, and the incredible views become part of the entire festival experience. Mountain Jam is now in its 11th year, and continues to feature big name talent, this year including Beck, Wilco, Gov't Mule, The Avett Brothers and many more. Mountain Productions provided staging and additional equipment for the weekend festival for the third year in a row.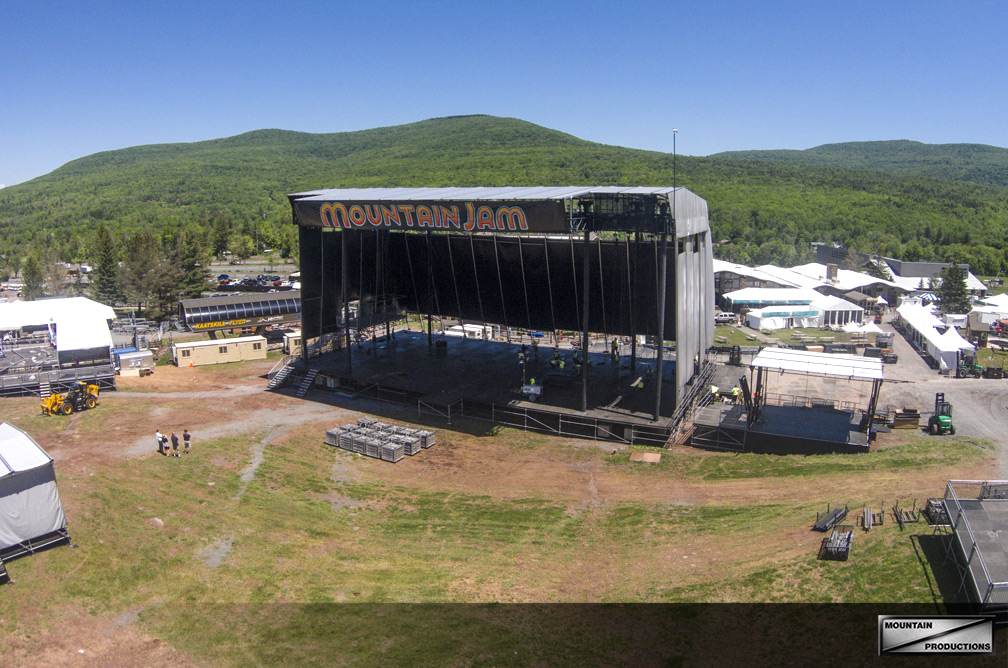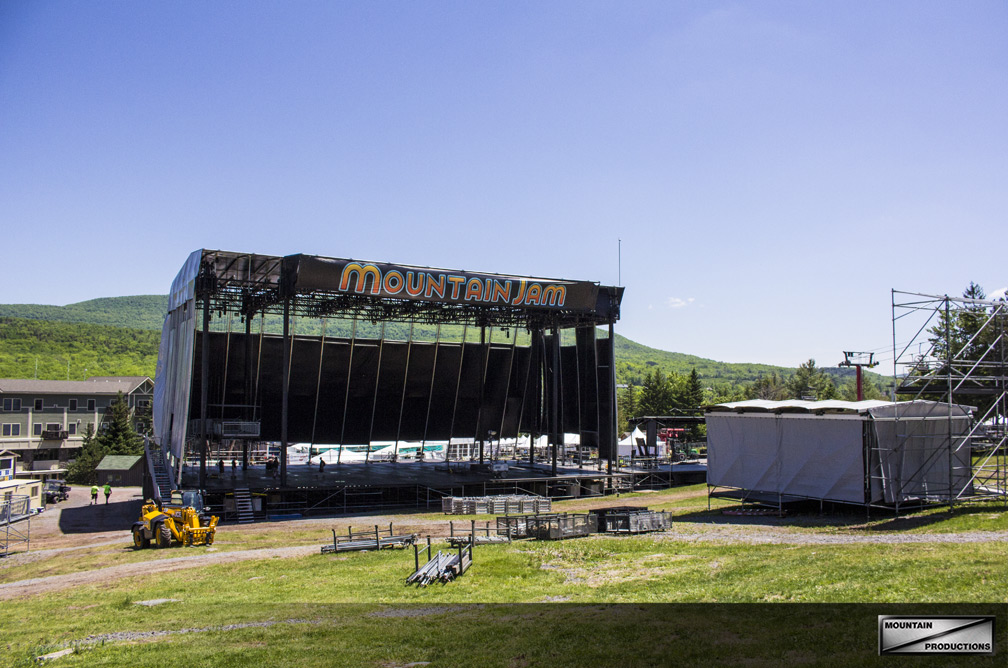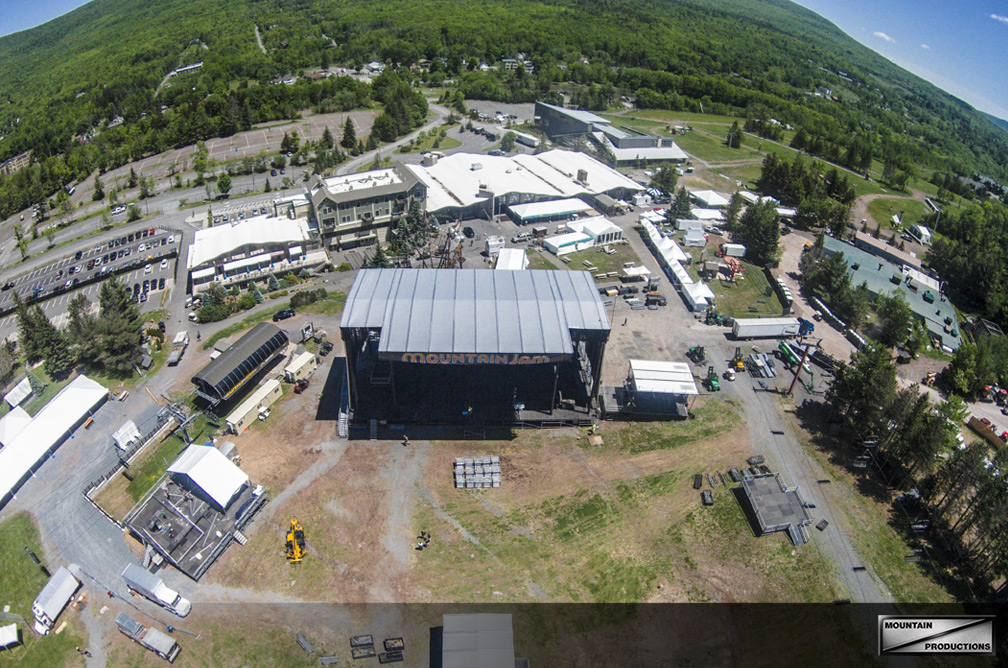 An obvious characteristic of Hunter Mountain is the grade of the venue grounds. Mountain Productions' engineering was able to provide drawings to build all structures on the mountain's grade, despite being extreme in some spots. The main stage at Mountain Jam is a massive Mountain Truss System built with an 80' x 47' performance area, 20' wide audio wings and 61' of height from the deck to the top of the roof.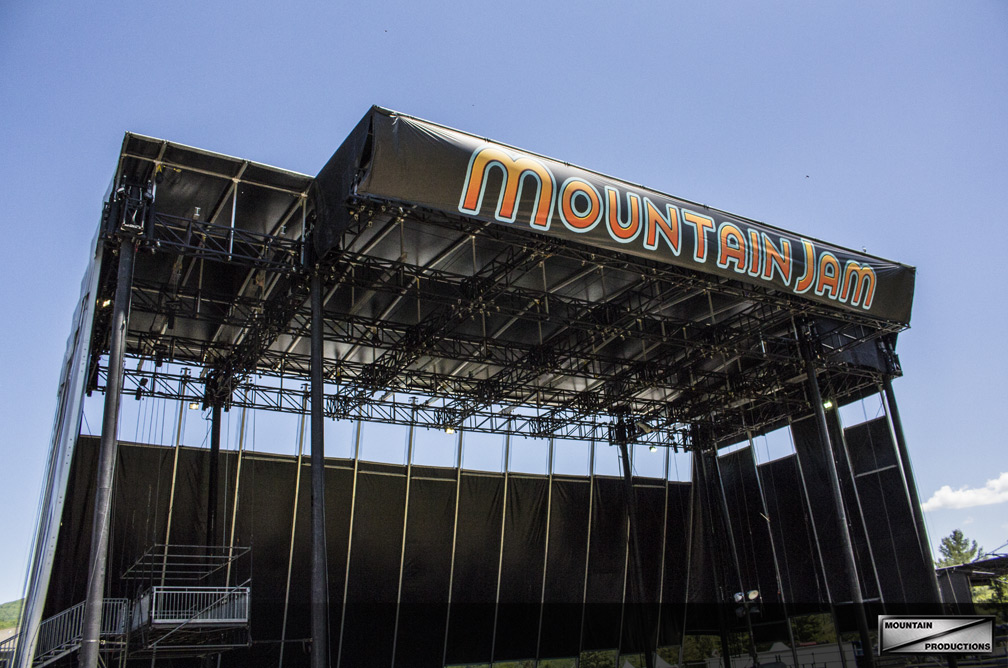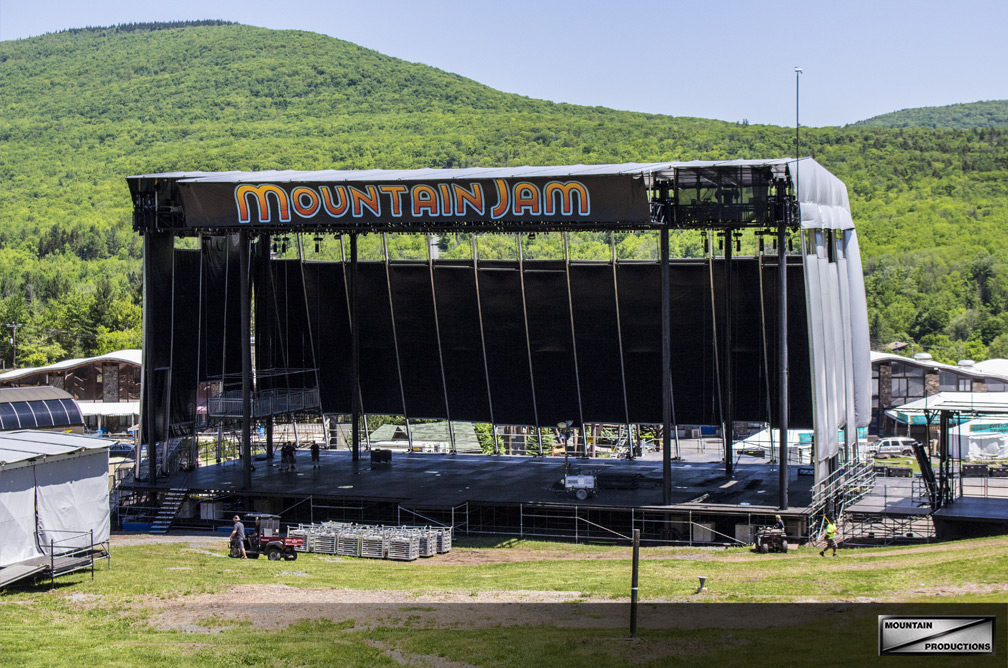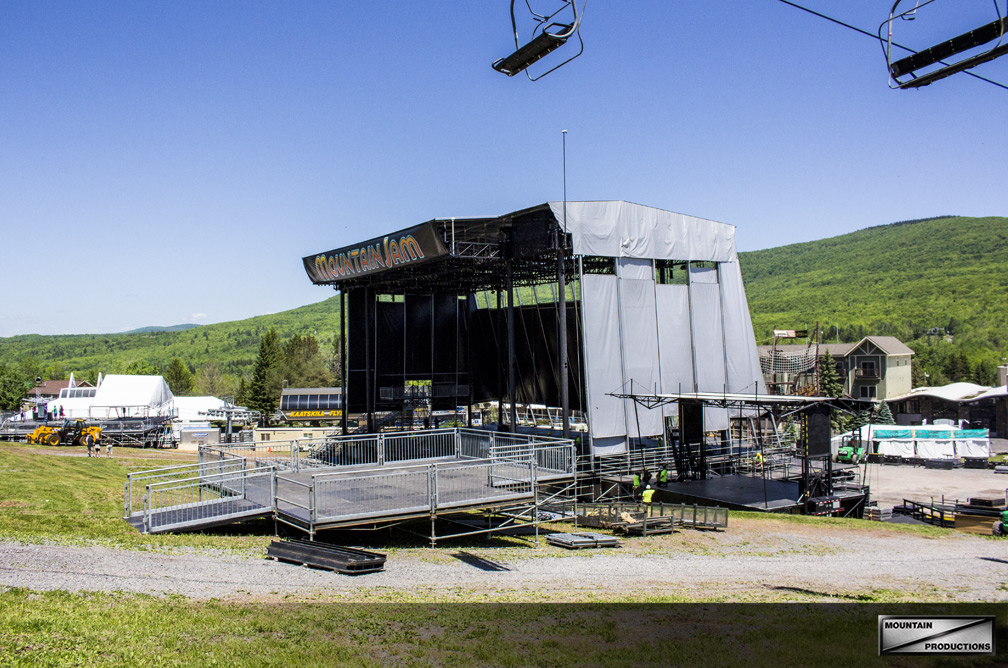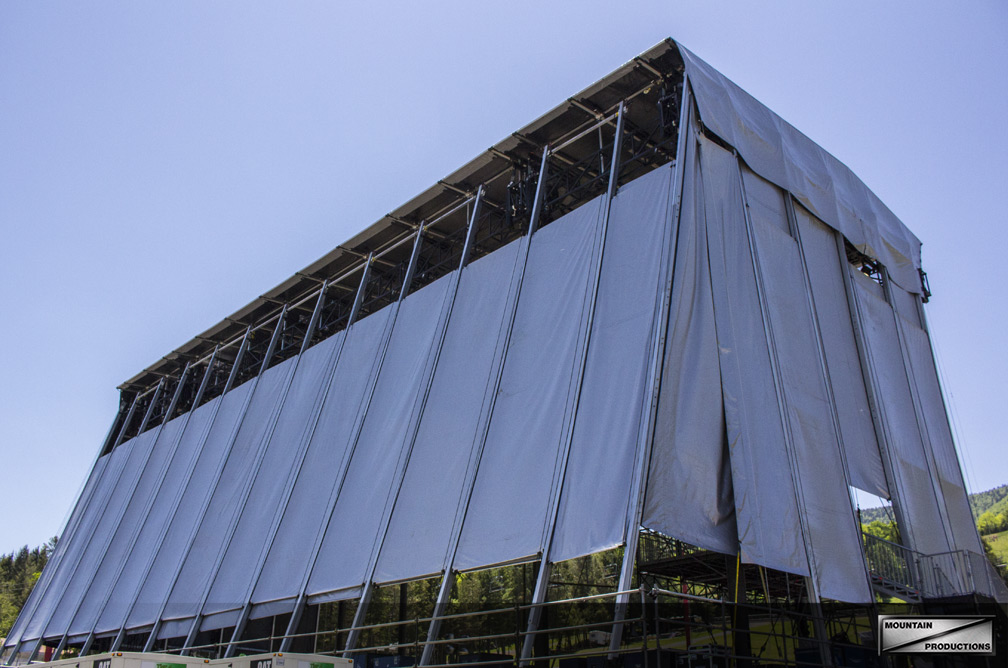 The Mountain Truss main stage contained two 10' x 28' onstage "floating" VIP areas for special guests, and custom built stair access to each VIP. On the downstage stage left edge of main stage, Mountain setup an SL-250 as the Mountain Jam side stage.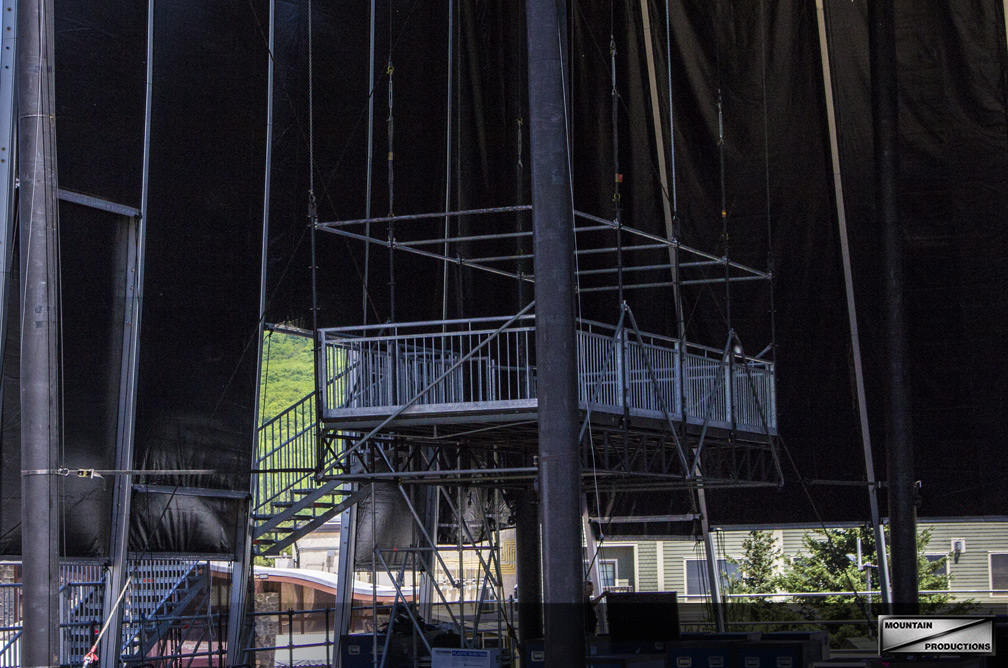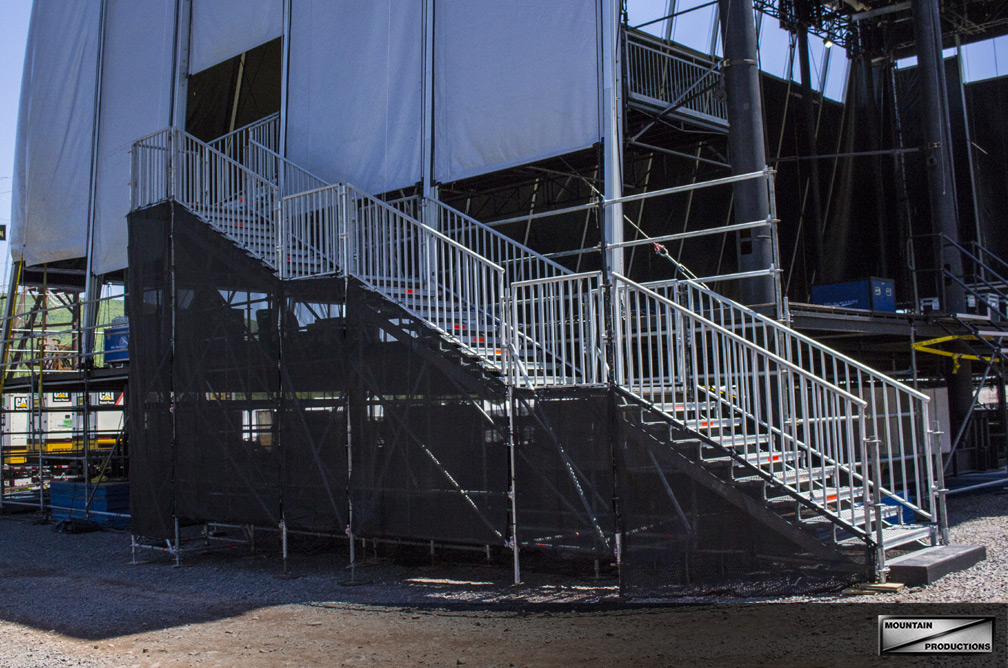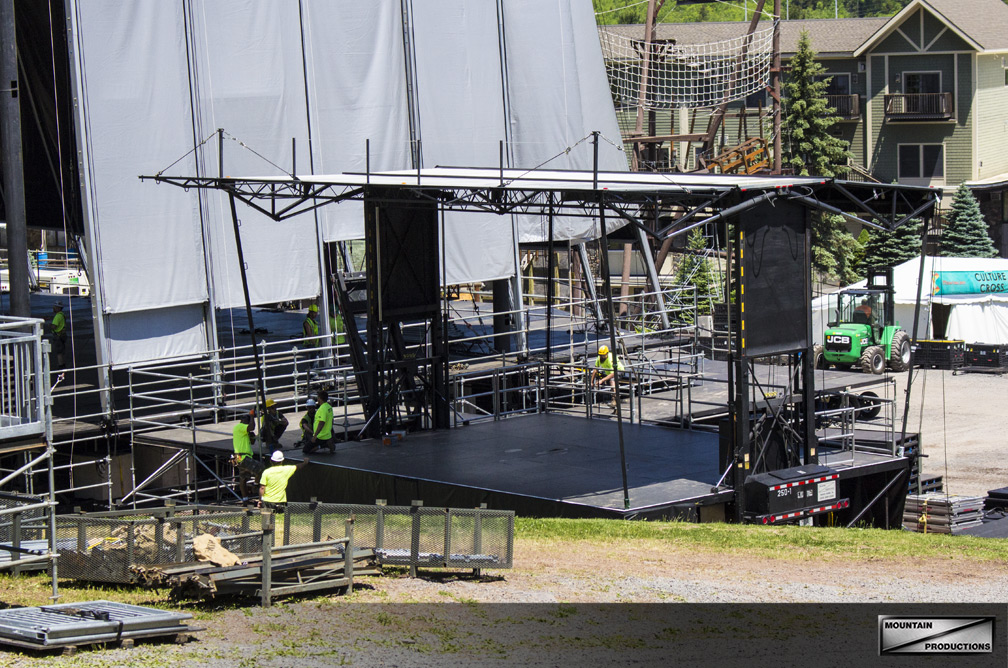 Along with the main and side stages, Mountain Productions built spot towers, camera platforms, ADA platforms, and the main 53' x 56' House VIP riser. The FOH structure was our Rolling Roof Front of House style mix with a custom scaffold wall standing behind it.