It's already the end of May, and your CM hoists have already hit the road for shows in your summer season schedule. It's important to maintain and repair any hoists returning from a show so that the next event runs just as smoothly. At Mountain Productions, our motor shop is busy year round performing hoist servicing, repairs, and more, and our in-house inventory of genuine CM replacement parts is extremely diverse.
One of the goals for our e-commerce website was to provide an easy way to quickly find and order CM replacement hoist parts. We've separated, organized, photographed, and documented every component of a Classic Lodestar, Next-Gen Lodestar, and Prostar (including both Small and Large Frame models). You won't find a more comprehensive and detailed inventory of CM replacement hoist parts anywhere on the web.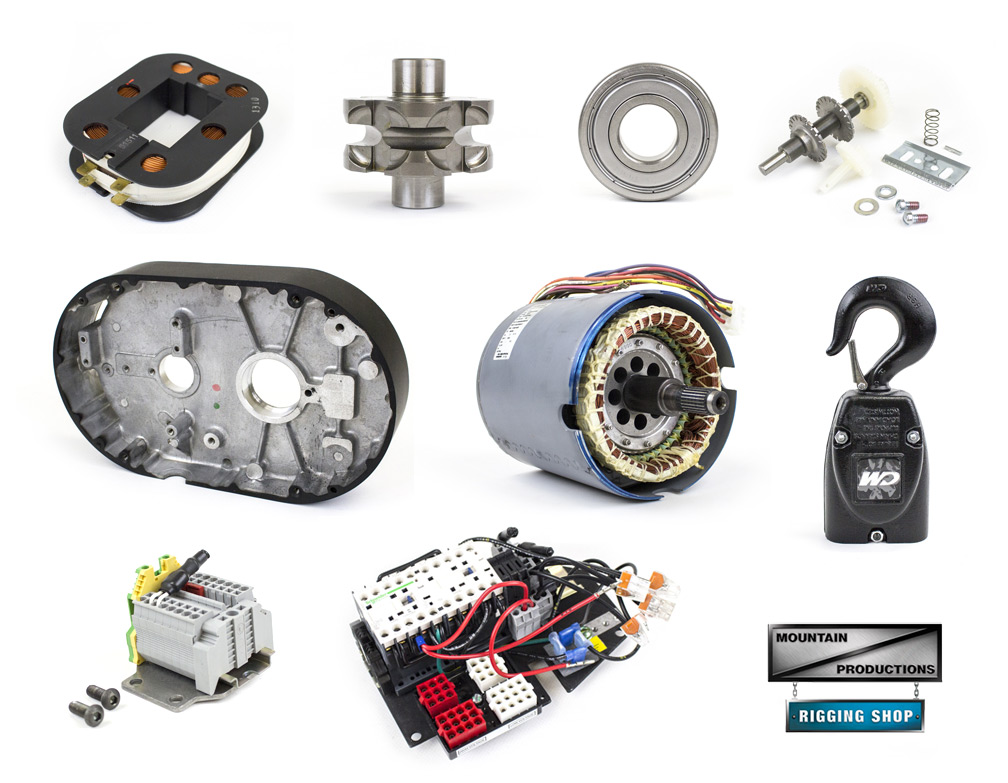 There are multiple ways to find the parts you need on our online Rigging Shop. We've broken everything down into 3 main categories: Classic Lodestar, Next-Gen Lodestar, and Prostar. Once you've selected the main style of hoist you're looking for, all parts are filtered into either Small Frame, Large Frame, or RRS (Next-Gen only) to further narrow down the parts available. We've organized all relevant parts into the various sections of a chain hoist, closely following the original CM diagrams and part tables. Know that you need to replace the stator in your hoist? Find the various stator part #s in the Motor End section. Additionally, if you know the part number of the exact part you need, simply enter it in our search to be taken to that specific product page.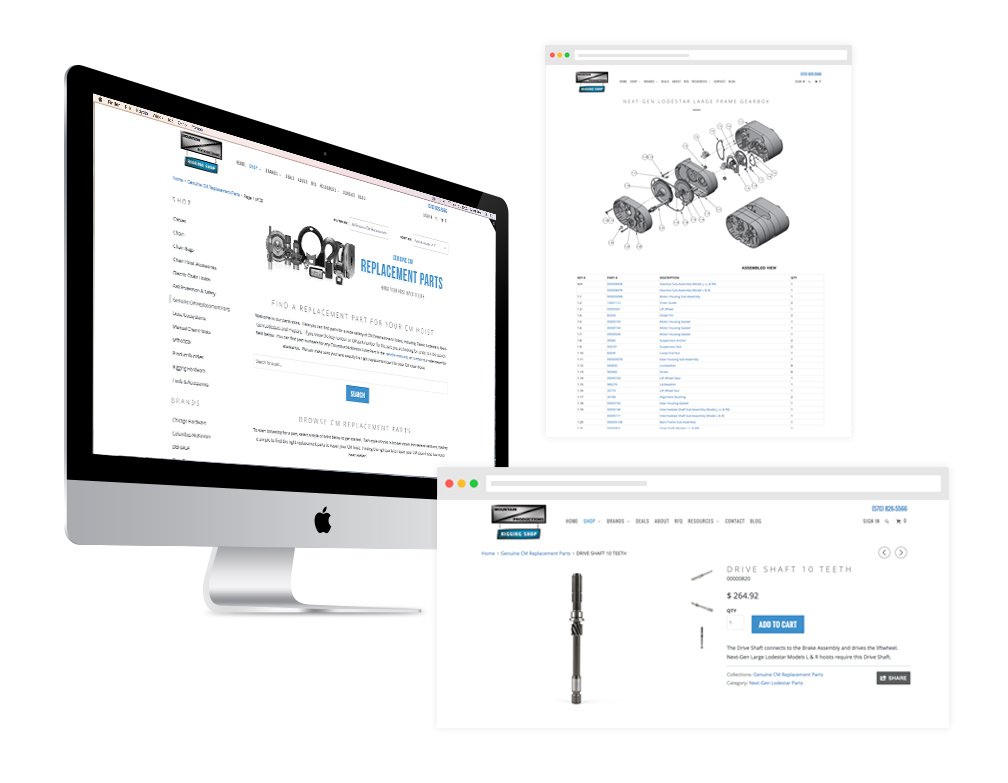 One thing we noticed about competitor's online parts inventories is the lack of reference photos. Our replacement parts section has hi-res photos so you know you're ordering the right items. Exploded chain hoist section diagrams are included as well, providing yet another level of confidence when searching through the thousands of available parts. Visit our Rigging Shop today to view our extensive library of genuine CM replacement hoist parts!