Our next commencement event recap is from Wake Forest, where Mountain Productions provided staging services for the second year in a row. Wake Forest's commencement ceremonies take place outdoors in front of the beautiful Wake Chapel building. This scenic backdrop sets the mood for the esteemed event, and becomes a part of the entire event aesthetic.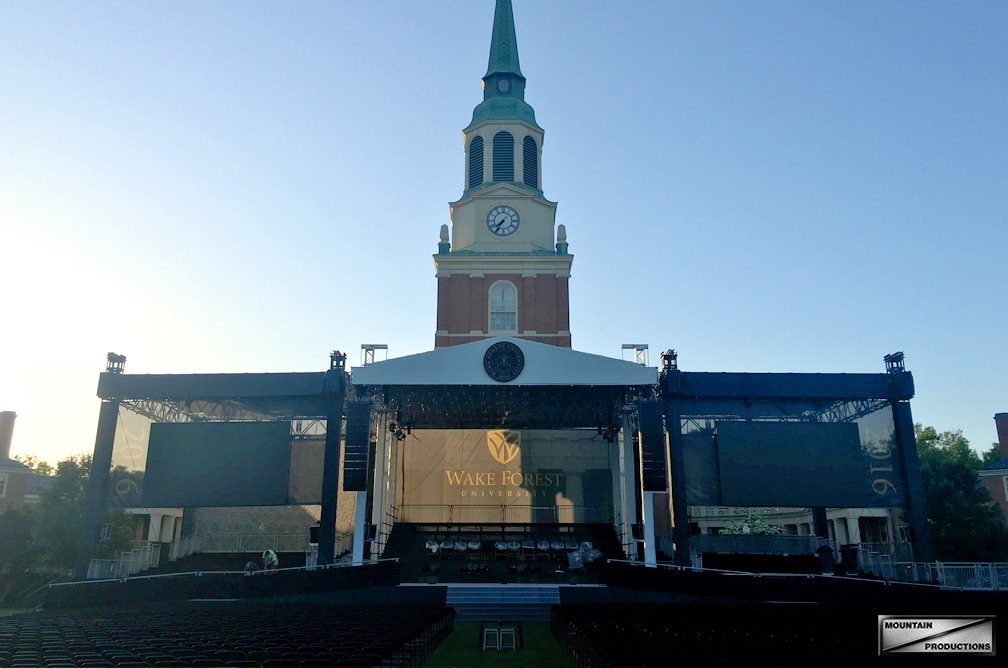 Mountain Productions' built the main stage area with two flanking side stages. Each stage featured a Thomas Truss roof grid, and the center main stage roof came to a central peak.
All three stages combined fit a width of 127' and stood roughly 40' tall. The side stages each supported video screens and multiple levels of risers. A large ADA ramp provided access from both sides in front of the stage area, along with additional stairs and ramps located by the side stages. Additionally, each stage roof hung a fan (12' on side stages, 14' on center main stage) from Big Ass Fans® for onstage ventilation and air circulation. These silent industrial ceiling fans were perfect for the temporary outdoor application.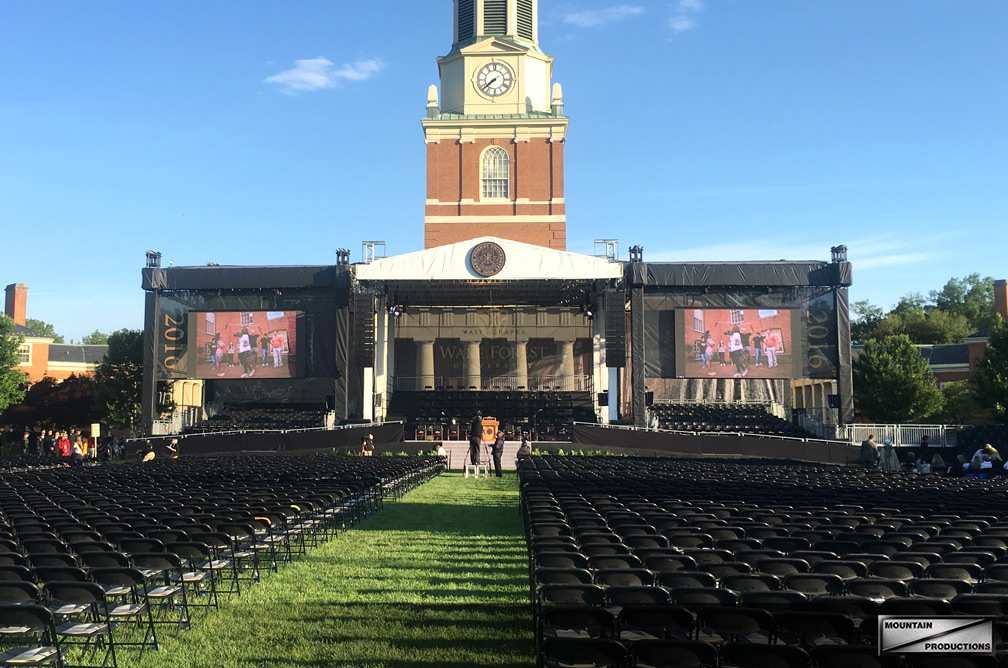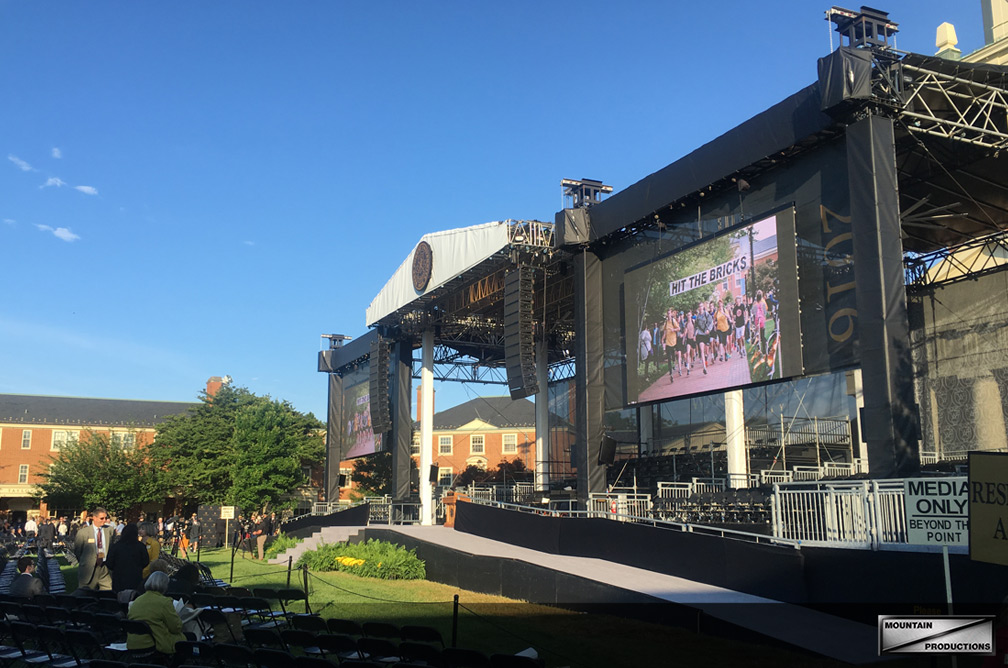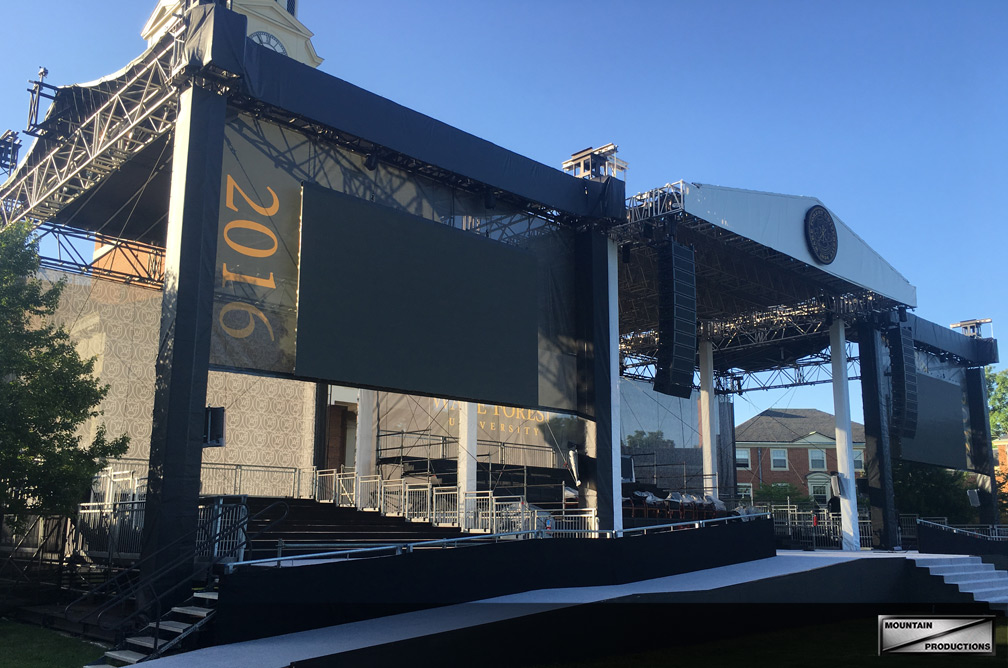 Wake Forest branded their whole stage using custom printed softgoods and a scenic university seal that adorned the main stage roof header. Using a variety of scrim and solid vinyl, Mountain finished the entire stage with a clean, branded look. Our engineering department engineered unique roof panels, header panels and backdrops specifically for Wake Forest's staging.