Our featured products are all rope access items from Petzl, one of the worldwide leaders in recreational and professional climbing equipment. We've just added the MICRO TRAXION capture pulley, RIG descender/belay, and VULCAN steel carabiner to our online Rigging Shop inventory. Rope access is a highly technical topic that must be learned and trained upon. Climbers must have a mastery over rope access techniques, knots, procedures, and the gear that helps them get to the top before using any of these products.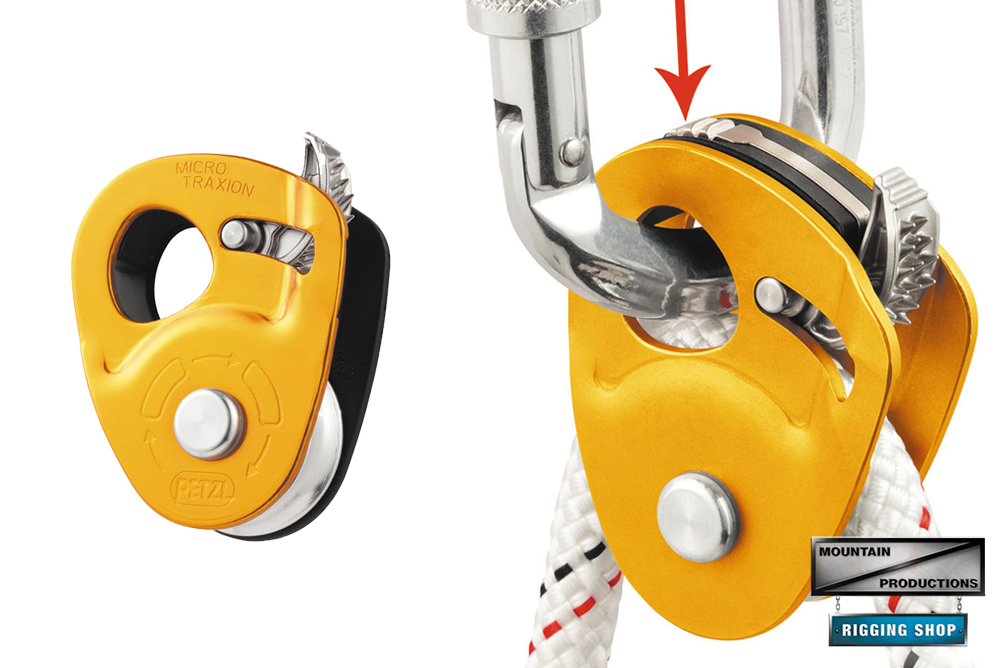 MICRO TRAXION Capture Pulley
The MICRO TRAXION capture pulley features an integrated progress capture system which ultimately replaces the need for traditional pulley/rope clamp set-ups. This pulley is super compact and lightweight (weighing in at .18 lbs), making it easy for climbers to work with. The cam on the MICRO TRAXION can be locked into its open position so that it can operate as a simple pulley.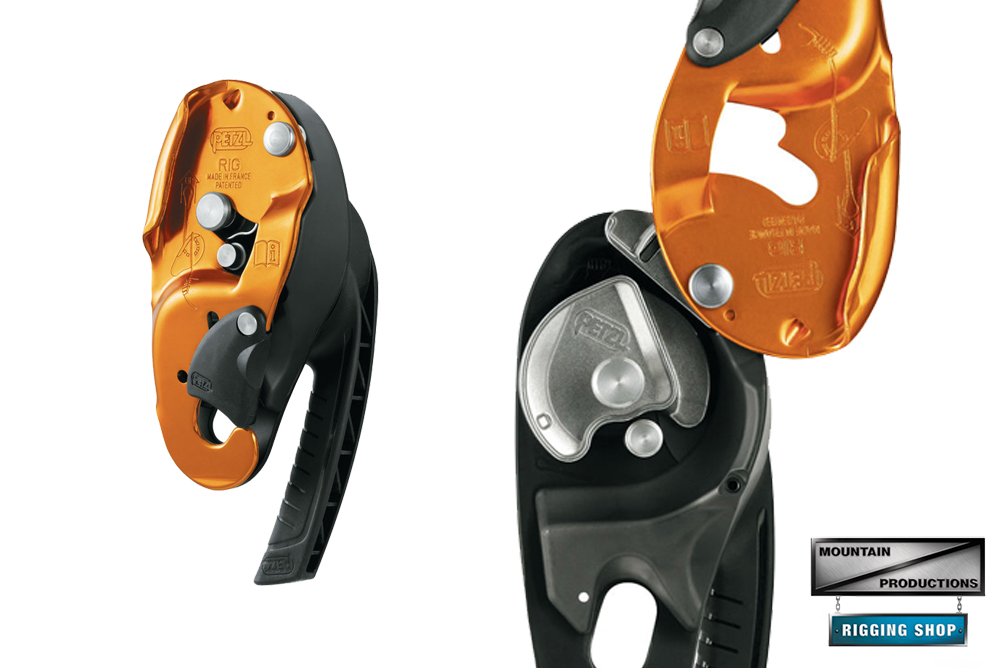 RIG Descender/Belay Device
Experienced rope access workers will love the RIG descender. The RIG is a compact, self-braking descender that serves multiple functions. The rope fed through the RIG can be unlocked, allowing the user to control their descent, and also locked for positioning at a work station without needing to tie-off the device. The RIG descender is ideal for expert users. Before use, make sure that you have the right training and experience to operate the unit.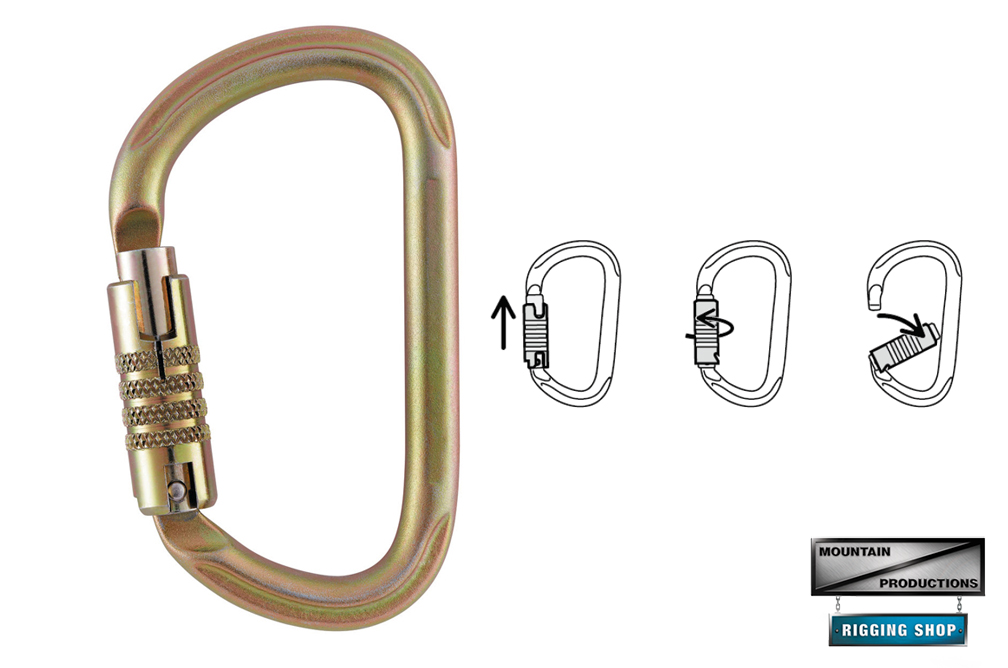 VULCAN Steel Carabiner
Petzl offers a variety of connectors with varying gate sizes and strengths for every situation. The VULCAN Steel Carabiner is a high-strength connector that is ideal for setting up anchors or connecting to metal structures. This carabiner is designed for rescue scenarios. As an added safety feature, the VULCAN carabiner features a TRIACT-LOCK automatic system that requires the sleeve to be raised and then turned to open. This eliminates any accidental opening of the connector.
Visit Mountain Productions Rigging Shop to view these rope access products from Petzl along with our entire Petzl verticality and lighting inventory!