April was a big month for the MTN BOX® with the announcement of the brand new MTN BOX: Spektrum Series SM road case. (Read more about the new MTN BOX design here) Our April packs of the week show the versatility of both the MTN BOX Spektrum Series LG and SM. Take a look: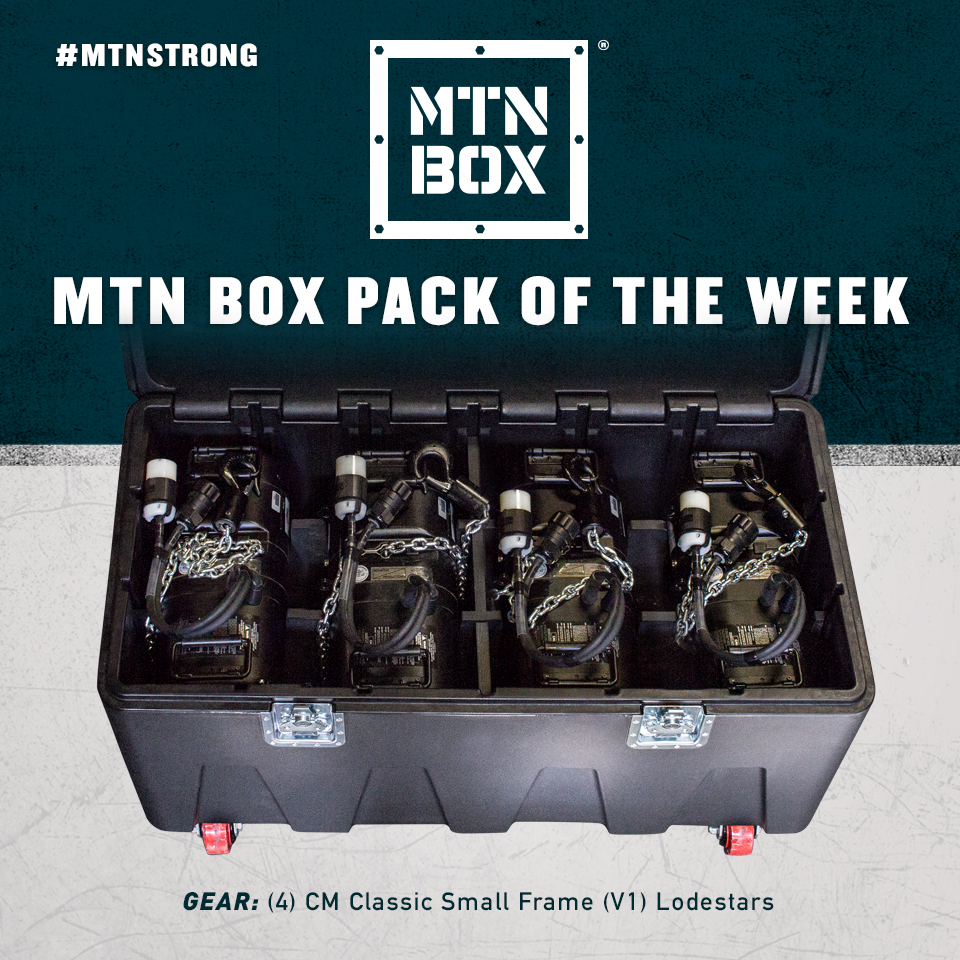 Our custom shaped CM Lodestar cradles are specially made to protect these hoists during transport. With this pack, the MTN BOX: Spektrum Series LG can accommodate 4 CM Classic Small Frame Lodestars with room beneath each motor for chain and chain bags. This helpful pack can keep your motors organized and also reduce the amount of cases you need to load.
---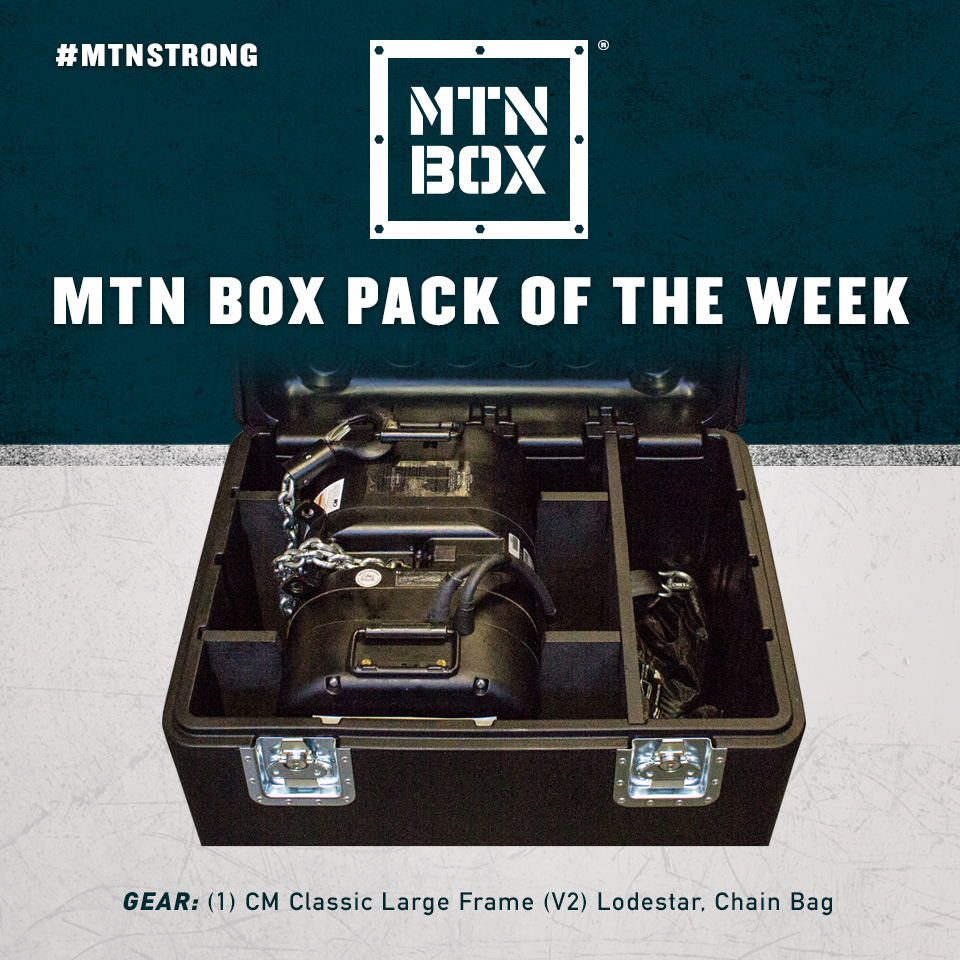 Here's our first Pack of the Week for the MTN BOX: Spektrum Series SM road case! This pack uses 2 CM Lodestar cradles and 1 straight storage divider to comfortable house 1 CM Classic Large Frame Lodestar. The storage compartment to the side of the chain hoist cradles can accommodate a variety of equipment, including chain bags, hardware, replacement gear and more.
---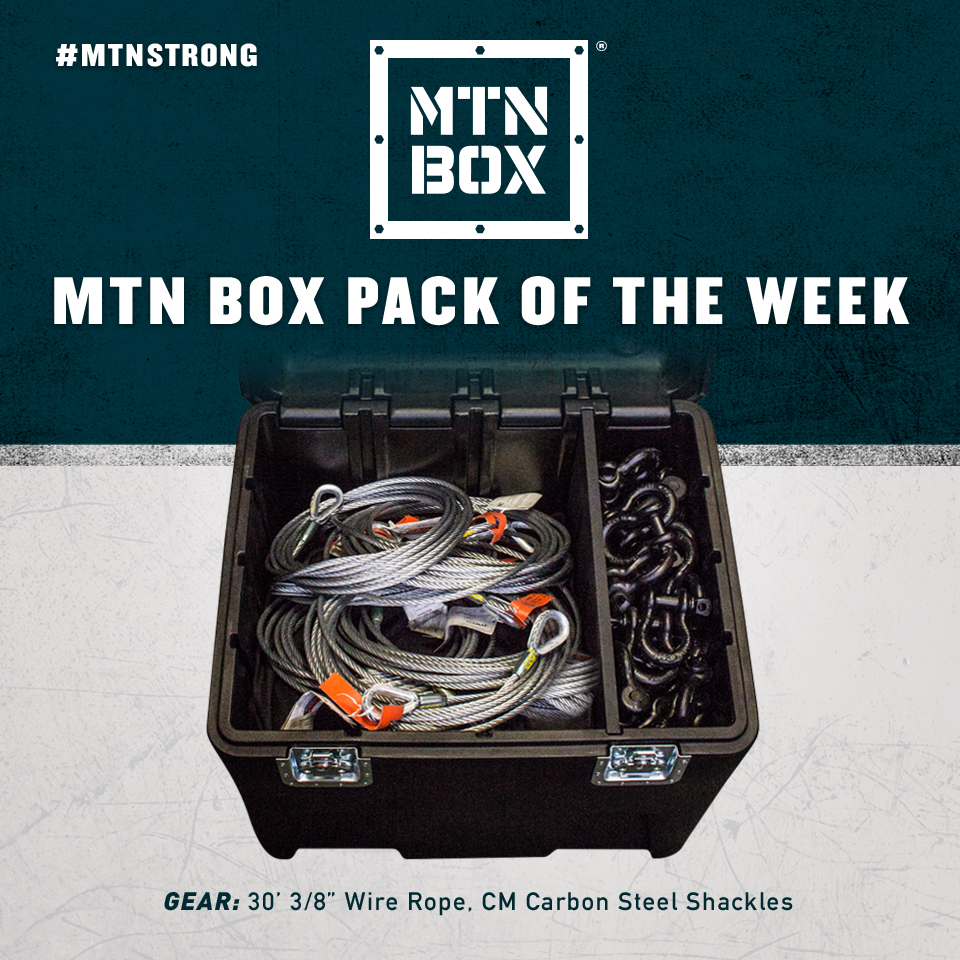 It may be smaller, but the MTN BOX: Spektrum Series SM can store and protect an impressive amount of equipment. The smaller sized road case is perfect for jobs and scenarios that have limited trucking space. This pack of the week shows a simple interior setup using 1 straight storage divider. This creates two open compartments for storage (roughly 2/3 and 1/3 of the case). In this scenario, we packed 30' 3/8" Wire Rope slings and CM Carbon Steel Shackles in the MTN BOX. This essential production equipment is easily organized and transported for smaller scale jobs, and can consolidate the amount of cases your crew has to load in.
---
Thanks for reading, and hope you enjoy our recap of the April MTN BOX Packs of the Week! In the upcoming weeks, we'll be showcasing more packs for the MTN BOX: Spektrum Series SM along with our original large case packs. If you have an ingenious idea for the next MTN BOX POTW, send us a message at info@mountainproductions.com. How will you think inside the box?