Our featured product is from Leica Geosystem's family of precision laser levels: the L4P1 LINO. This is their newest LINO in their laser level line, and is an all-in-one 180° multi-line laser layout tool that combines the power of line lasers and point lasers. The IP54 rated L4P1 will stand up to the toughest jobs, and is easily setup and operated.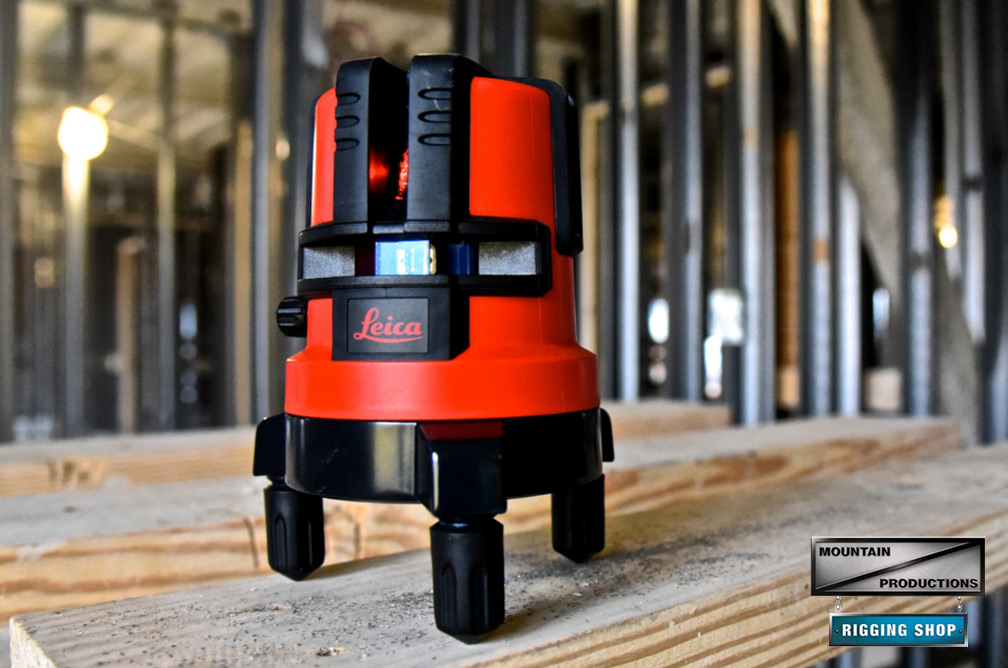 The L4P1 LINO has a newly designed base that is optimized for quick setup. Fine tune knobs on the base adjust the line or cross point you need to perfect alignment and placement. Three 180° vertical laser lines are combined with an overhead plumb laser point, creating 5 total layout points.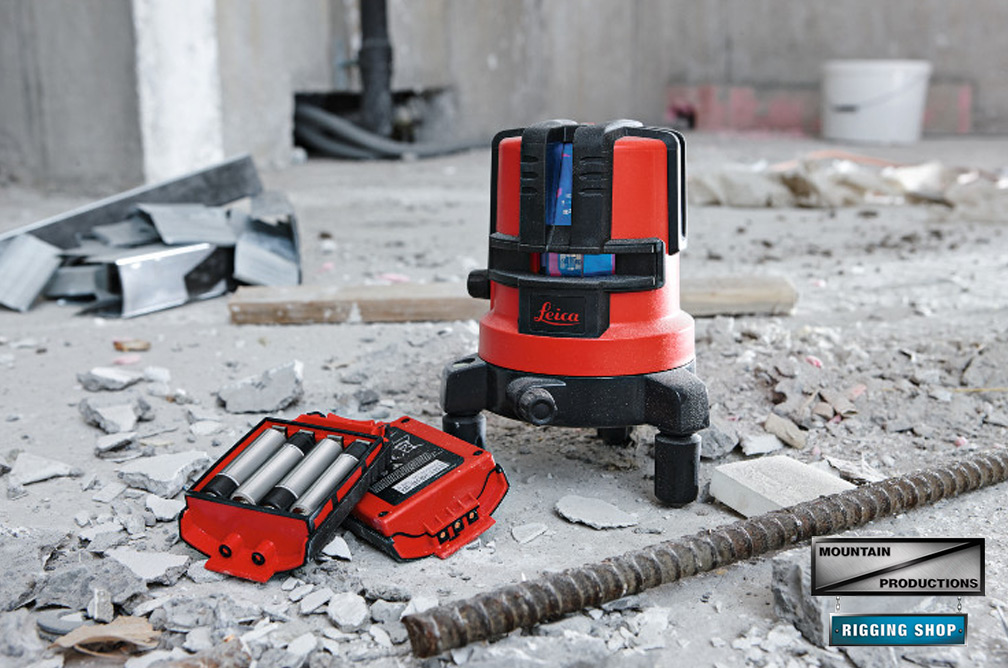 You never have to worry about if your L4P1 is in level. The self-leveling pendulum will cause the unit to blink if out of level, easily indicating you to adjust the base. If points are out of leveling range, they shut off. The pendulum is also able to be locked to retain your lines when not in use.
The L4P1 LINO operates on rechargeable Li-Ion batteries, as well as standard alkaline batteries. Using Li-Ion batteries, this unit holds a 24-hour battery life. The L4P1 is the ultimate laser level tool for all interior applications.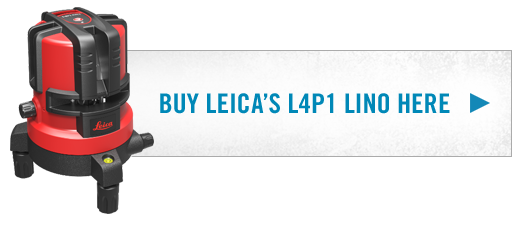 Visit Mountain Productions Rigging Shop to view the Leica L4P1's technical specifications and easily order online.