We work in an ever-changing industry, with technological advancements, festival growth, and new trends happening almost every day. One of our core principles that drives us is a constant focus on innovation and progression. For over 35 years, we've been on the forefront of staging production, designing and building a variety of safe structures for all size events. One of our most recently designed stage systems borrows elements from our strongest system, and offers them in a scaled down, accessible package: The MTN Truss HD System.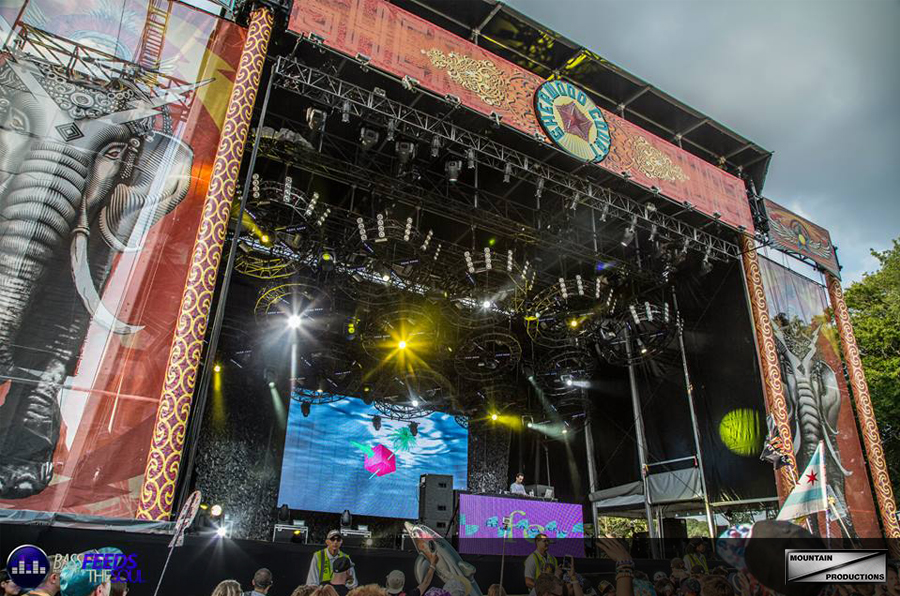 Photo credit Madi Lawton (http://www.bassfeedsthesoul.com/1-festival-coverage/2015/7/22/artists-show-exactly-why-theyll-be-future-classics-at-electric-forest-2015)
Our MTN Truss system is one of the premiere staging structures in entertainment production. It's clean aesthetic, strength, versatility, and incredible rigging capacity has made it a highly sought after system for major concerts, festivals, and events since it's first show. We knew the incredible capabilities of this system, but wanted to extend it's features to a wider market. This began our process into developing a system that was more robust than our versatile Hercules Grid, yet scaled down from our full MTN Truss HD+ System.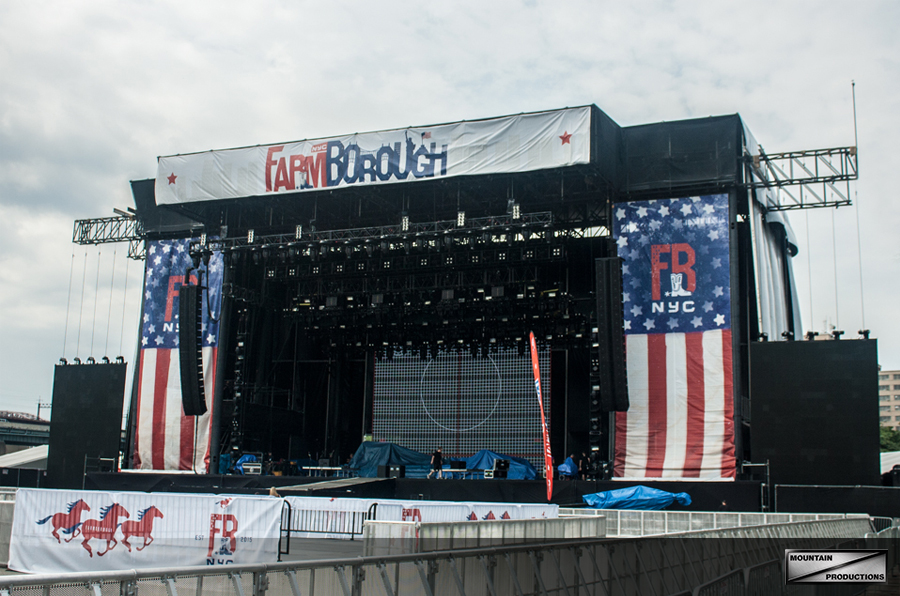 Engineering quickly took these requirements, and got to work. What resulted was a prototype for a modified MTN Truss HD+ System, using scaled down elements of the structure. For example, the MTN Truss HD System uses 16" columns and 2' x 3' truss, while the Mountain Truss uses 22" columns and 3' x 5' truss. This new prototype was refined and finalized, becoming Mountain's newest stage structure.
There are several benefits to the MTN Truss HD System:
Size – The size of this system is large enough to stand alone as a main stage at a smaller festival, yet small enough to act as an impressive B-Stage. Combined with the full MTN Truss HD+ System, the HD is a perfect side stage, matching the aesthetic of the full main stage.
Rigging Capacity – While the physical size of the HD System is scaled down, the rigging capacity is still capable of holding some of the biggest rigging plots your artists may require
Reduced setup and teardown time – The MTN Truss HD System gives you the great features of the HD+ System, but with a quicker setup and teardown. The benefit of this in itself is obvious and leads us to…
Less labor and trucking – Because this system is scaled back, the labor requirements are also reduced, as well as the amount of trucks needed to pack the necessary equipment. Most importantly, all of these features contribute to…
Overall budget reduction – And who doesn't love to save some money?
If you're looking for a system that boasts the aesthetic, great rigging capacity, and safety of our MTN Truss HD+ System, yet have an event that is not quite large enough to justify the size, rely on the MTN Truss HD System to deliver a breathtaking performance at a budget friendly price.
---
Interested in a Mountain Productions' Staging System®? Send us an email or give us a call at info@mountainproductions.com or 570 826 5566.