We're back with our March recap of the MTN BOX: Packs of the Week. Take a look at the different gear we stored in the MTN BOX with our insert system: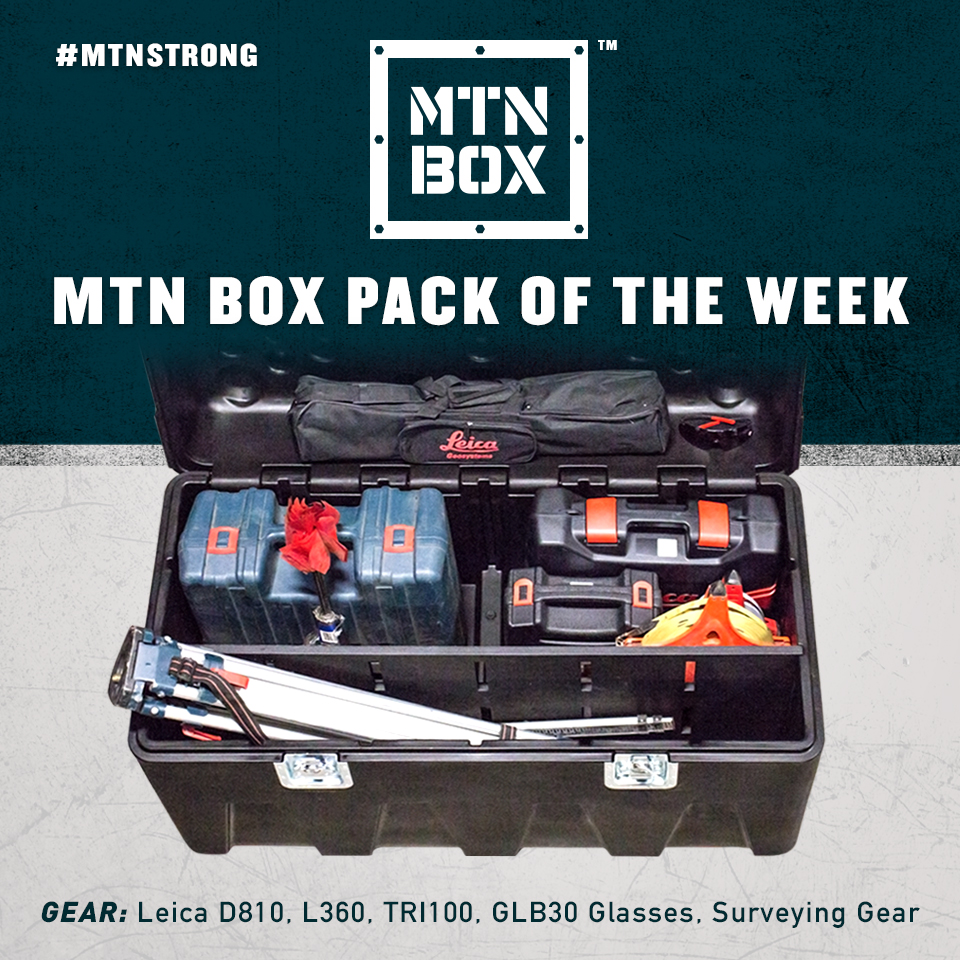 Site surveys are a kickoff point for any project, and require the necessary gear to get accurate measurements and site drawings. We've assembled this pack to accommodate all of the measuring equipment you will need, including Leica's D810 DISTO and L360 LINO. Don't forget your eye protection—we've packed a pair of Leica's GLB30 Glasses for your viewing comfort. Additionally, this pack contains various length tape measurers, surveying flags, tripods, and more.
---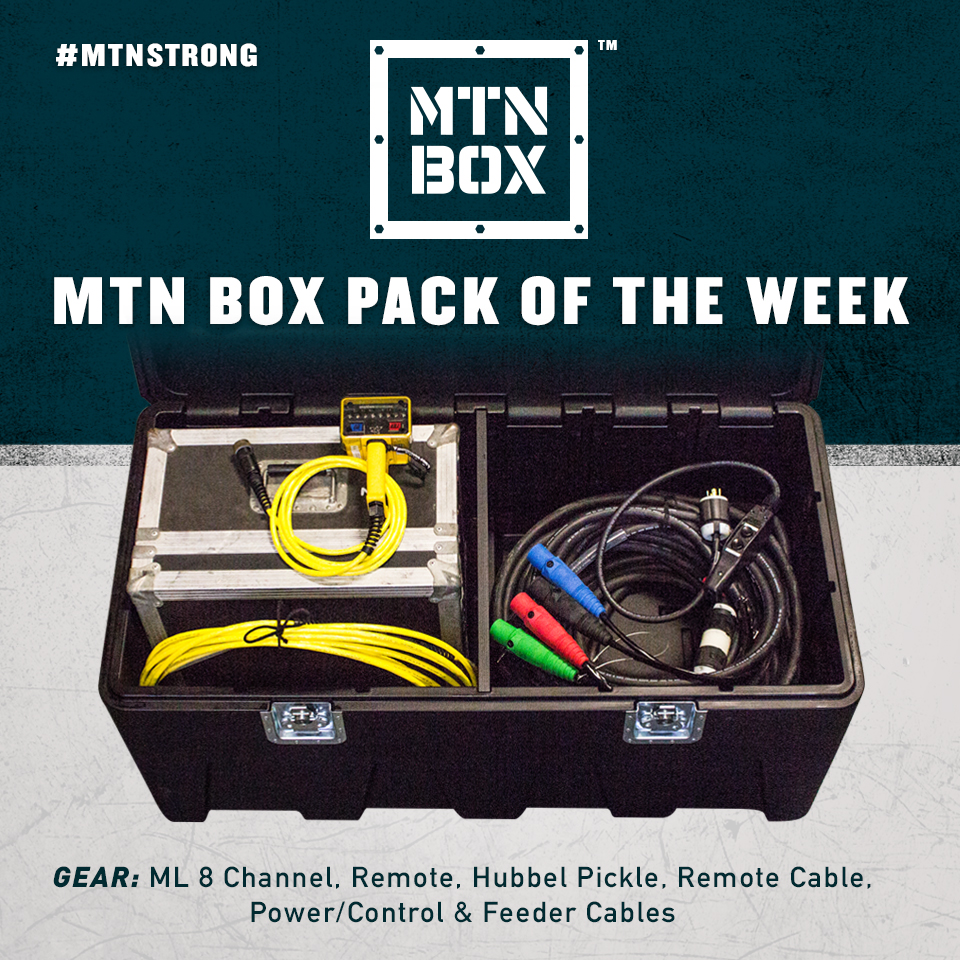 No show is complete without proper power and hoist control. This MTN BOX POTW focuses on our valuable power distribution units, cabling, and hoist control. One center divider splits the interior into 2 equal halves. On one side we've fit an 8 Channel Motion Laboratories control unit, along with it's remote controller and extension. In the other case half, we've stored a Hubbel Pickle, Power & Control cables, and feeder cables. With our whiteboard feature, crew can keep every electrics pack organized for easy positioning and sorting.
---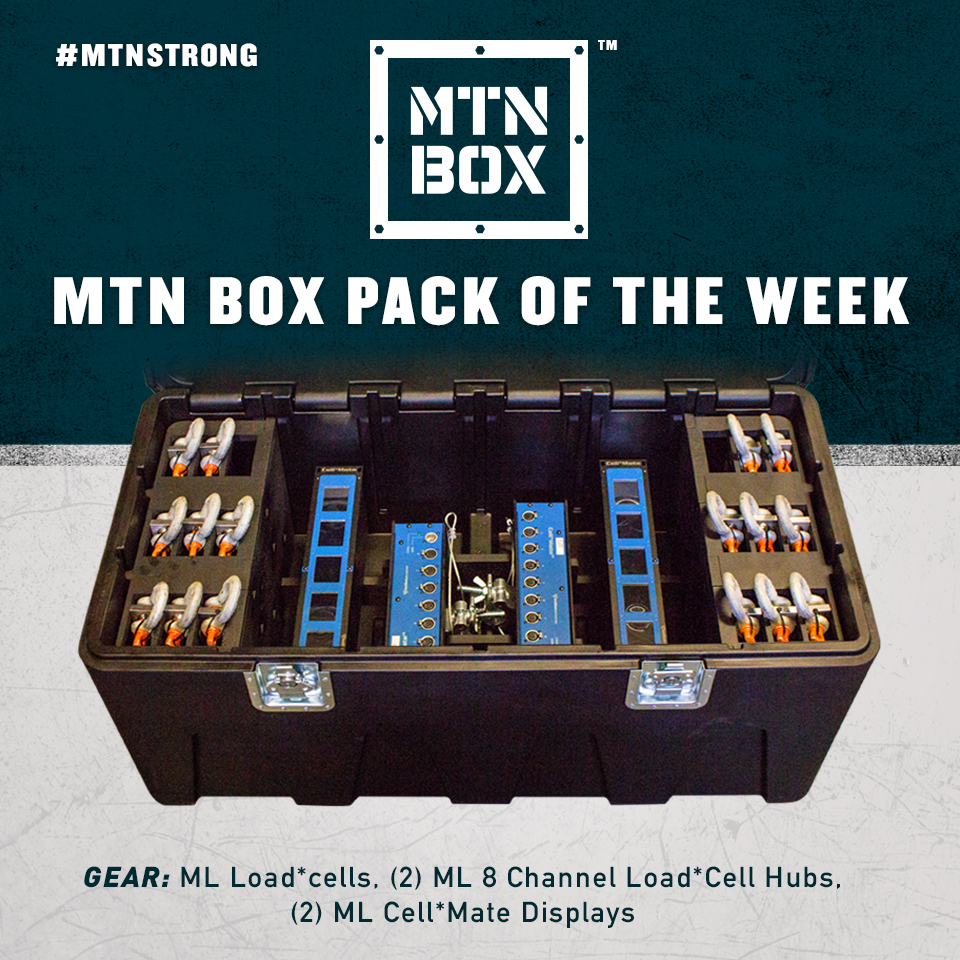 We love this next pack, as it showcases a simple solution and some clever engineering. With this POTW, we've created custom inserts tailor fit for Motion Laboratories' load monitoring systems. Unlike our regular inserts, which can be assembled and disassembled, these inserts are permanently assembled, and fit in the MTN BOX as one piece. The flanking inserts fit 16 Load*Cells (8 on each side, with an extra slot for a spare). In the middle area of the case, we've stored (2) 8 Channel Load*Cell Hubs and (2) Cell*Mate Displays. This MTN BOX contains 2 full load monitoring systems, easily organized and ready for use.
---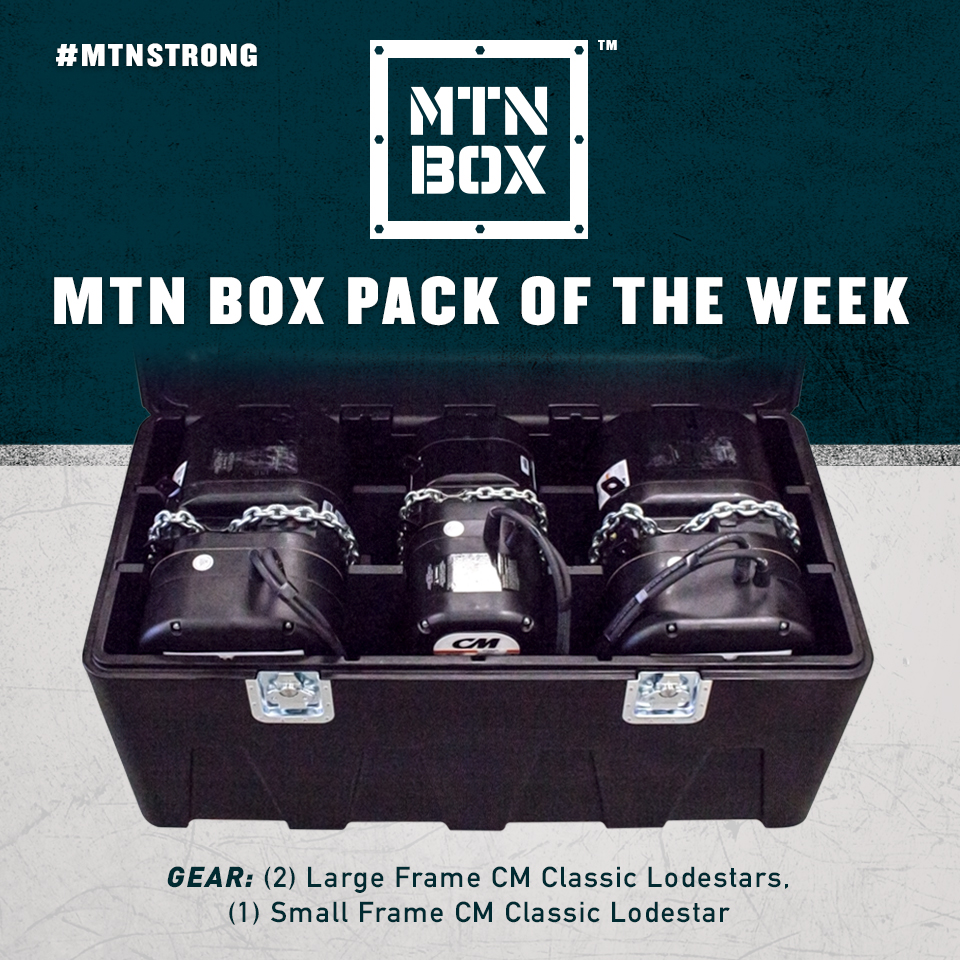 Our next pack is an insert cradle design prepared for Clair Solutions. These inserts comfortably store our bread and butter—CM Lodestars. With this insert package, each MTN BOX can transport (2) Large Frame CM Classic Lodestars and (1) Small Frame CM Classic Lodestar. This helpful POTW can help you keep your boxes organized and identified for the various systems they are required for. Have a certain combination of Lodestar/Prostar motors you'd like to contain in 1 MTN BOX? Let us know and we'll work with you to find your solution.
---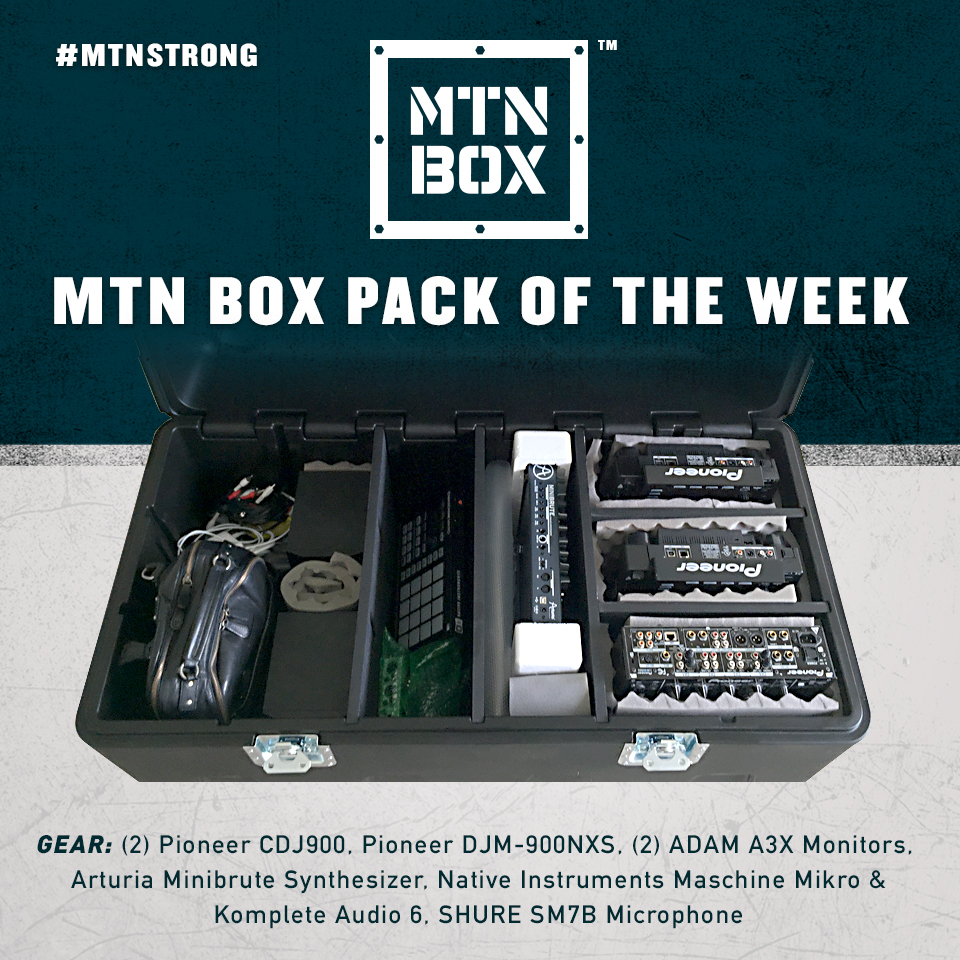 Our last MTN BOX pack in March caters to the artist, rather than the production team. DJ's and electronic musicians have some expensive equipment that must be transported, stored, and organized for each show. This MTN BOX pack uses inserts and foam padding to store a variety of gear that will get any DJ up and running. The amount of equipment in this pack may surprise you: (2) Pioneer CDJ900s, a Pioneer DJM-900NXS, (2) ADAM A3X Monitors, an Arturia Minibrute Synthesizer, Native Instruments Maschine Mikro & Komplete Audio 6, and a SHURE SM7B Microphone. The versatility of the MTN BOX allows people of all industries and professions to reap its benefits.
---
To catch all of our MTN BOX Packs of the Week along with additional industry and product news, follow the MTN BOX on social media via the links below. If you have an idea for a new pack or would like to see how certain gear fits in the MTN BOX, send us a note to info@mountainproductions.com.