The options are endless when it comes to our MTN BOX insert system and the equipment it can protect for you. Our inserts are specially designed and cut to fit perfectly into the MTN BOX, allowing you to organize it however you would like. We've been putting together various MTN BOX packs containing a variety of different equipment to show its versatility to adapt to every user's needs. Take a look below at our Packs of the Week from February 2016: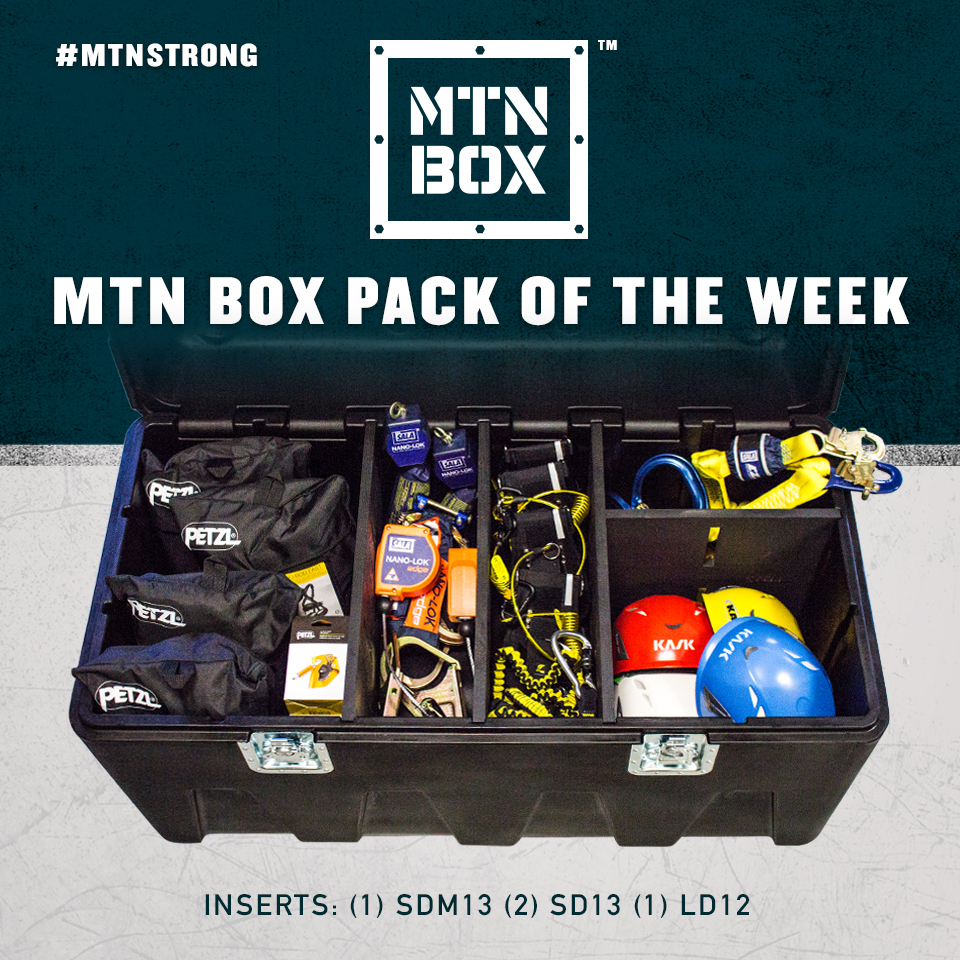 The most important aspect of our jobs (or any job) is workplace safety. For companies that travel to job sites to build, rig, or work at height, proper fall protection and safety equipment is mandatory. This pack displays an organized case stocked full with fall protection and safety items from DBI-SALA & Python Safety, Petzl, and KASK. Using 4 inserts (SDM13, LD12, and two SD13) 5 partitioned areas are created to hold the following gear: Petzl's AVAO Bod Fast International Harness & ASAP Mobile Fall Arrester, DBI-SALA's Nano-Lok Twin-Leg SRL (both web and cable options), EZ-Stop 100% Tie-Off Lanyard, Shockwave2 100% Tie-Off Lanyard, DBI-SALA/Python Safety's Hammer Holster, Med Duty Hook2Loop Bungee Tether, and KASK's Hi-Vis Super Plasma & Super Plasma Helmets.
---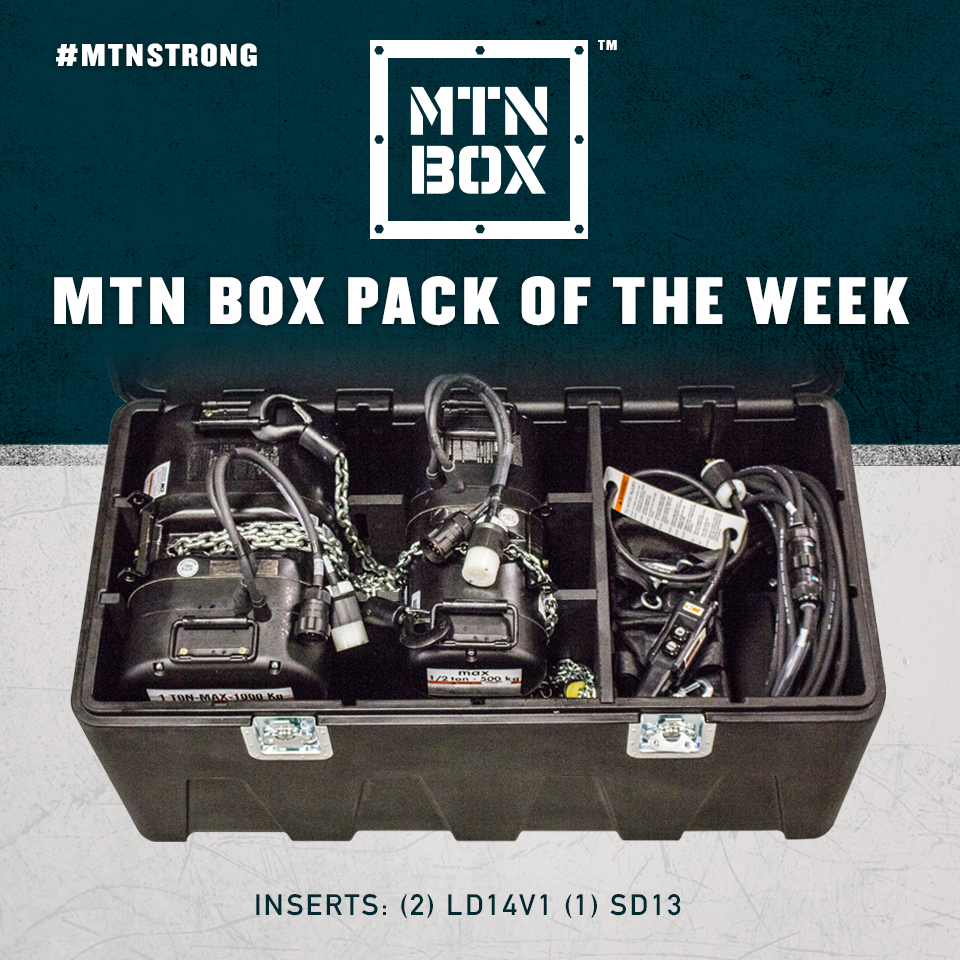 Our second POTW in February featured a common pack in the entertainment industry, and one that every production crew should have ready: the "spare" pack. Our LD14V1 insert is cut precisely to cradle a Classic Large Frame (Model L) and Classic Small Frame (Model F) Lodestar, with space beneath to store each motor's 60' of chain and hooks. The other third of the MTN BOX is partitioned with an SD13 insert divider to accommodate the remainder of your spare gear, including a 100' Power/Control Cable, 50' Power/Control Cable, CM Pickle (fit with L14-20 connector) and 2 chain bags. This is a great pack to keep your spare motors and gear organized and ready for action if you need them.
---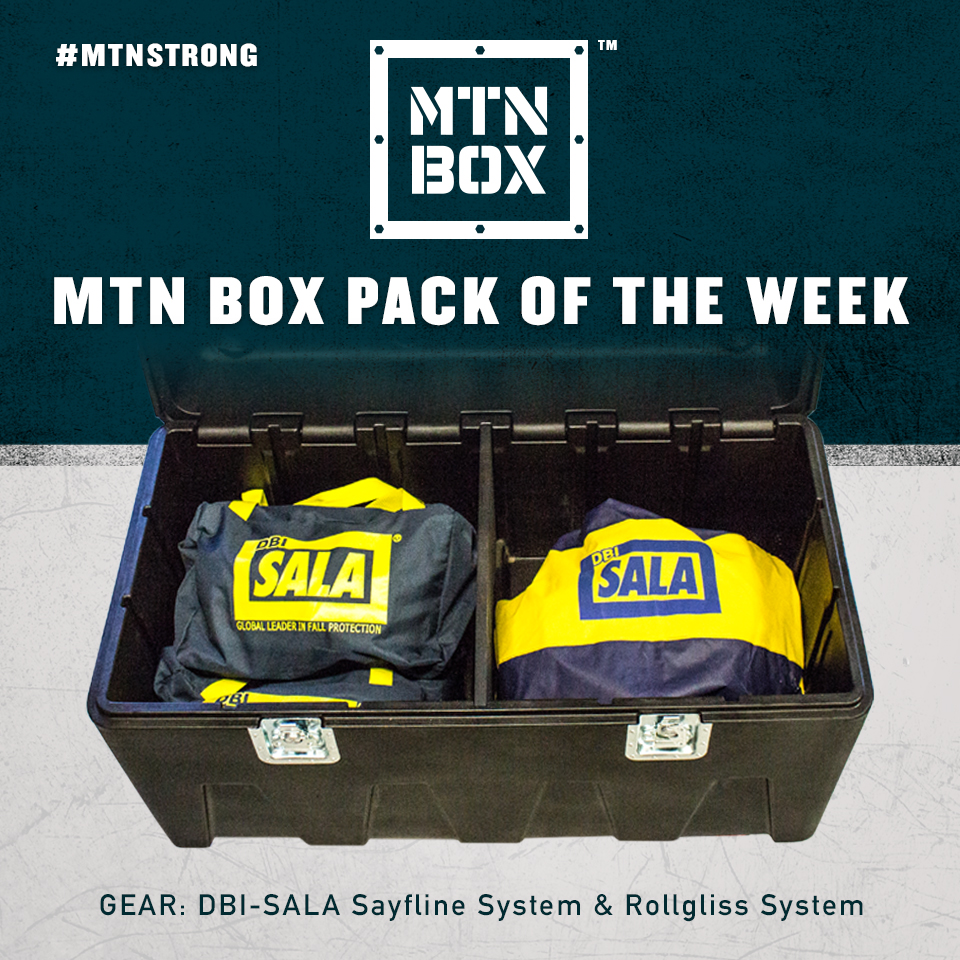 Here's a simple, yet valuable MTN BOX pack to have loaded in your truck. This pack uses one SDM13 insert to split the box interior in half. One side is shown housing two Sayfline Horizontal Lifeline Systems from DBI-SALA, and the other contains the Rollgliss R550 Rescue and Descent System, also from DBI-SALA. These fall protection systems are reliable and both OSHA and CSA compliant. When you need a dependable tether point at height and a rescue device for emergency situations, make sure they are transported and protected in the MTN BOX.
---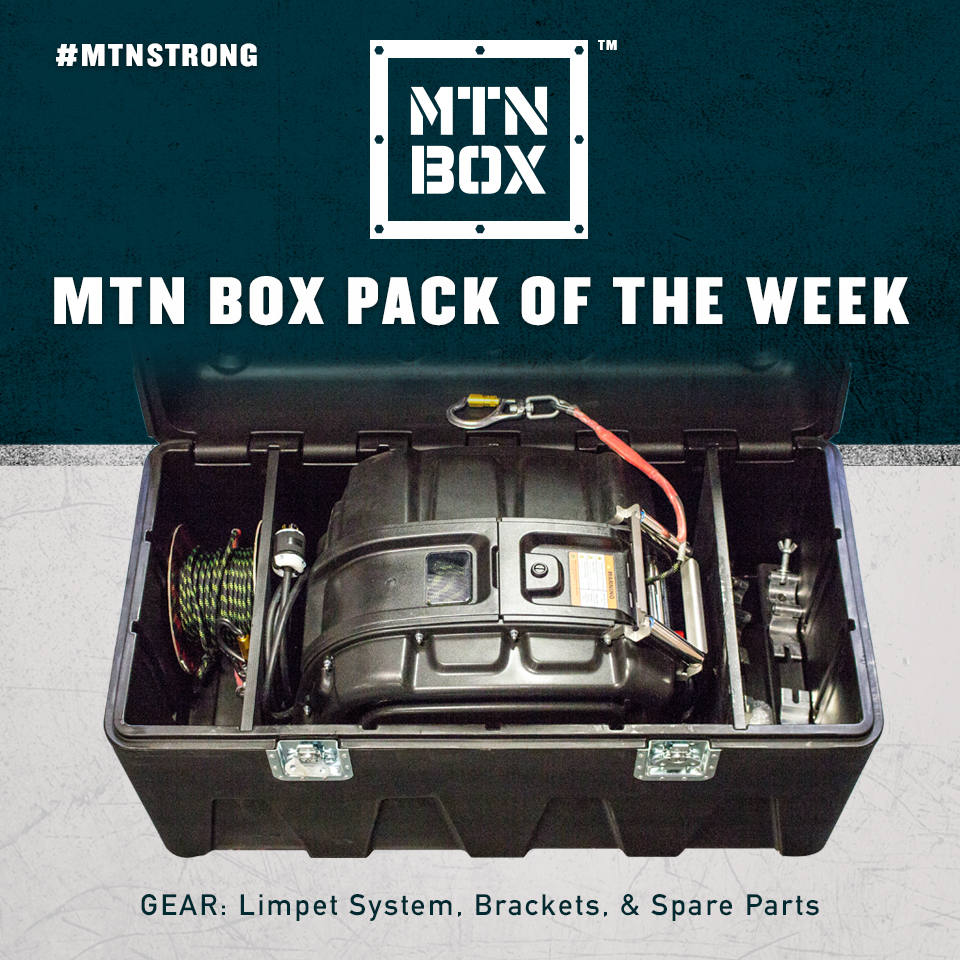 Our final POTW in February features the Limpet Height Safety System. The Limpet is "the world's first entertainment specific, multi-functional height safety system" and worth the investment to keep your crew safe at height (read more about the Limpet here). This MTN BOX pack uses two SD13 inserts and two custom Limpet-specific inserts (SD13L). These inserts are hidden in our photo, but sit at the bottom of the case, spanning the length between each side divider to elevate the Limpet system above the MTN BOX case floor. 2 areas flanking the Limpet on each side are used to store the spare parts and brackets necessary for installation.
---
To catch all of our MTN BOX Packs of the Week along with additional industry and product news, follow the MTN BOX on social media via the links below. If you have an idea for a new pack or would like to see how certain gear fits in the MTN BOX, send us a note to info@mountainproductions.com.


P.S. – We have an exciting new product announcement coming soon to the MTN BOX brand—make sure to stay tuned!