We're proud to announce that Mark J. DeCesaris has been appointed Chief Executive Officer of W.P. Carey. Mr. DeCesaris has served on Mountain Productions' Board for 9 years, amongst his many accolades, including serving as W.P. Carey's Acting Chief Financial Officer, Executive Vice President for Southern Union Company, Senior Vice President for Penn Millers Insurance Company, Chief Operating Officer of Penn Software, & Chief Executive Officer of System of System One Solutions.
Mountain Productions' CEO, Ronald W. Simms:

"Mark is an all-around solid person in business and life, and we are proud to have him as a board member. He has helped Mountain Productions immeasurably as we have grown with his financial and strategic guidance. Our whole team wishes him success as he continues his journey as CEO of W.P. Carey."
About W.P. Carey Inc.:
W.P. Carey Inc. is a leading global net lease REIT that provides long-term sale-leaseback and build-to-suit financing solutions for companies worldwide. At September 30, 2015, the Company had an enterprise value of approximately $10.4 billion. In addition to its owned portfolio of diversified global real estate, W. P. Carey manages a series of non-traded publicly registered investment programs with assets under management of approximately $10.5 billion. Its corporate finance-focused credit and real estate underwriting process is a constant that has been successfully leveraged across a wide variety of industries and property types. Furthermore, its portfolio of long-term leases with creditworthy tenants has an established history of generating stable cash flows, enabling it to deliver consistent and rising dividend income to investors for over four decades.
www.wpcarey.com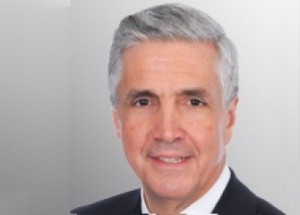 Mr. DeCesaris has played an important role in Mountain Productions' guidance as a company, and we are proud and excited to see him continue his success as W.P. Carey's CEO.
Read the full press release here: http://ir.wpcarey.com/file.aspx?IID=4054624&FID=32879623