Manufacturing cables on-site has given us a wide range of capabilities in offering different types of cable connectors and pinout configurations. We've put together a quick, printable resource on some of the common pinouts we deal with on a day-to-day basis. Check it out below!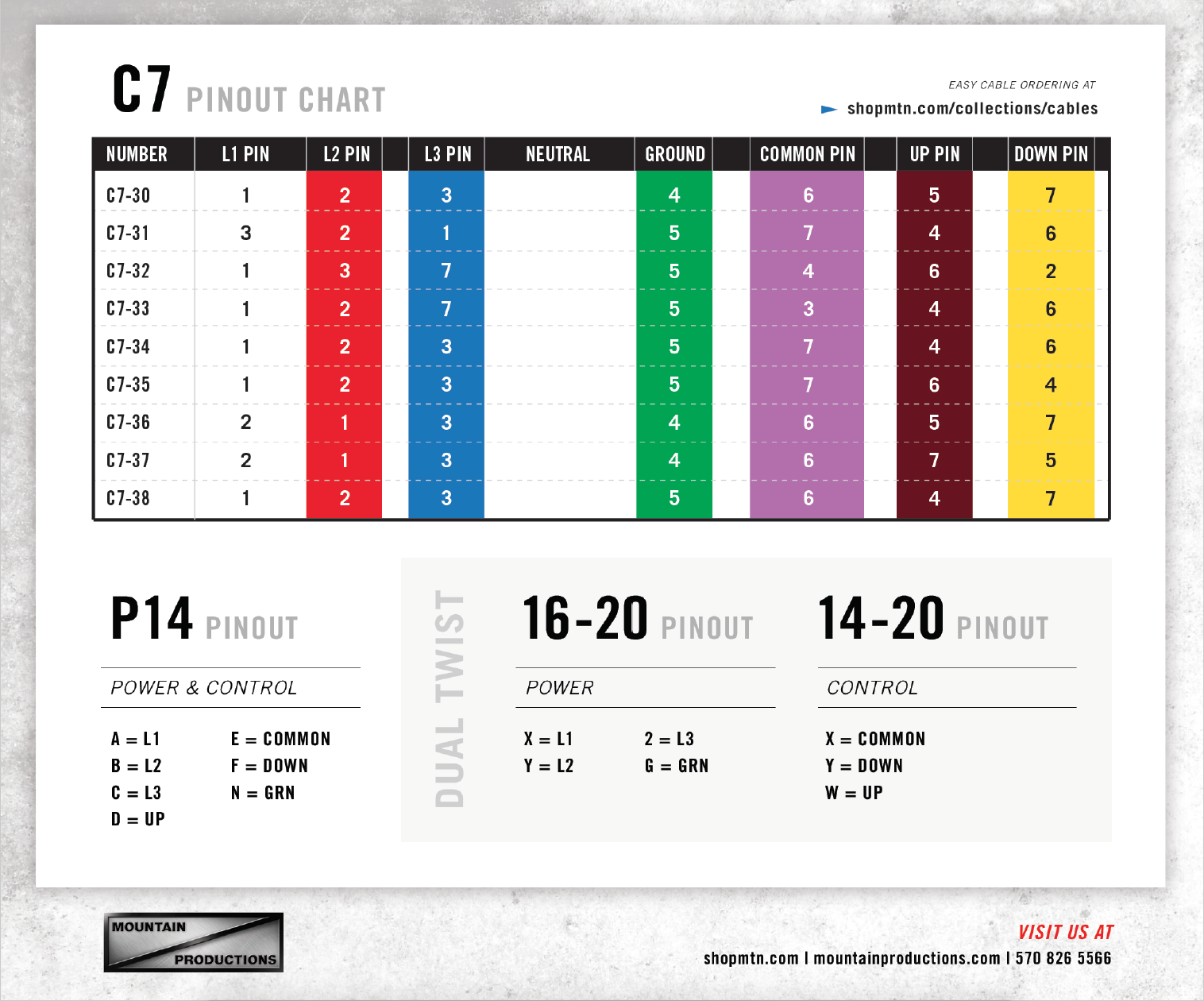 Please click on the image above for printable PDF.
For information or assistance on any other type of cable connector or pinout configuration, just let us know. While these are our most common pinouts, our rigging team can help you find exactly what you need. Visit our cable collection at our Rigging Shop to view our online cable inventory, send us a note with our contact form, or give us a ring at 570 826 5566. We're here to help!