The 31st Annual CM Hoist School: February 29th – March 4th
March is one of our favorite times of the year, because we bring in the month hosting our Annual CM Hoist School. For 30 years, Mountain Productions has been educating and providing the resources necessary to start a career in entertainment rigging and production. Our Hoist School takes a deep dive into chain hoist maintenance with one of the leading manufacturers in entertainment, Columbus McKinnon. But why should you attend our 31st year? Here are 10 things we're sure you'll enjoy if you attend:
1) Mountain Productions' campus
Students are welcomed to Mountain Productions with a tour of our operations. As you walk through the multiple buildings and offices at our location, you'll see familiar equipment, and probably something new along the way. We take pride in maintaining our workspace, and invite you to see where it's all made!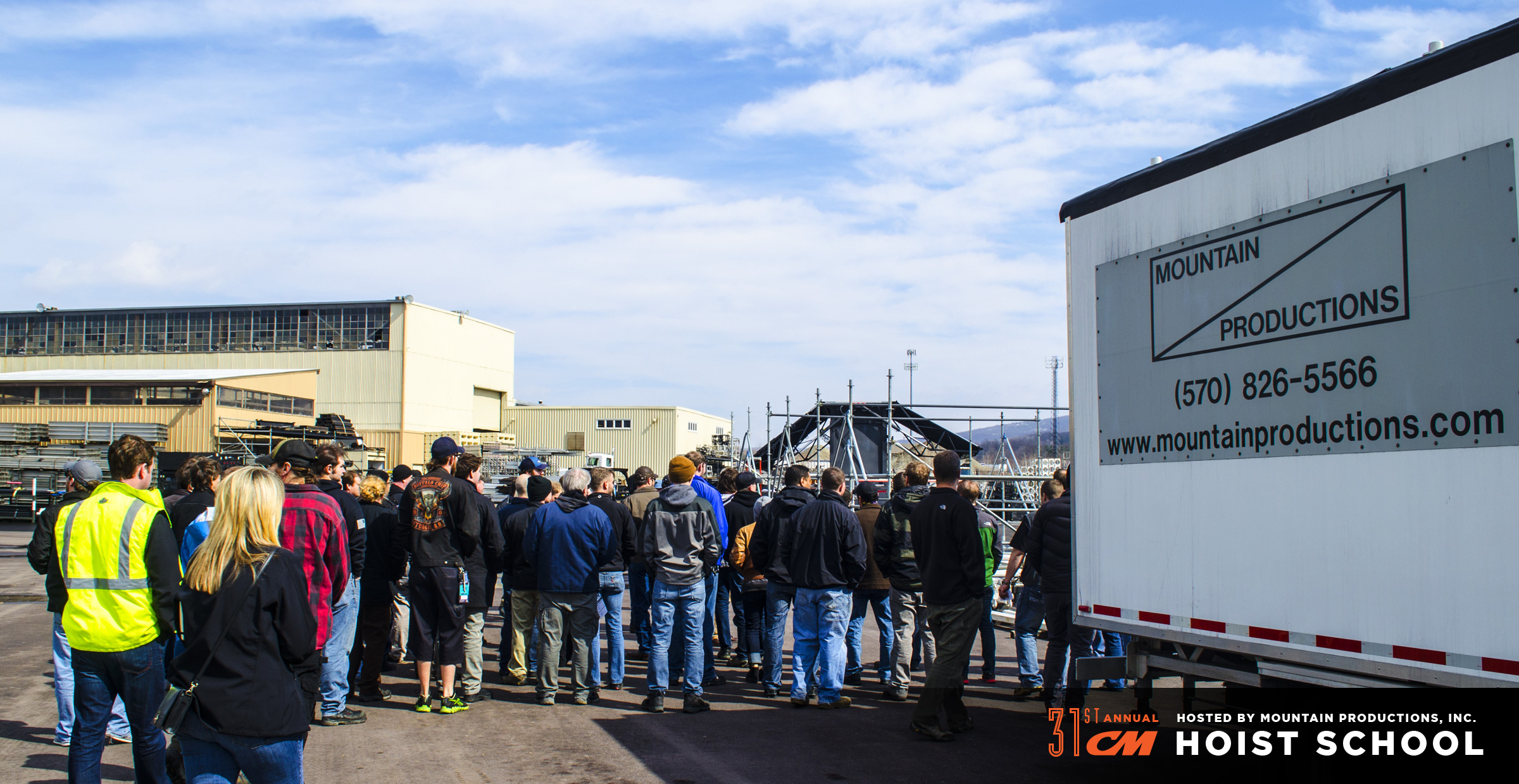 2) Get your hands on important resources
Knowledge is power, and we believe providing that knowledge to riggers-in-training is what will continue to evolve our industry for the better—in safety and quality. We provide valuable literature, like the Backstage Handbook, Newbury's Handbook for Riggers, and more, along with your course material. And for those who really want to immerse in the community, print issues of Lighting & Sound America are provided from our sponsor, LSA. We encourage you to subscribe!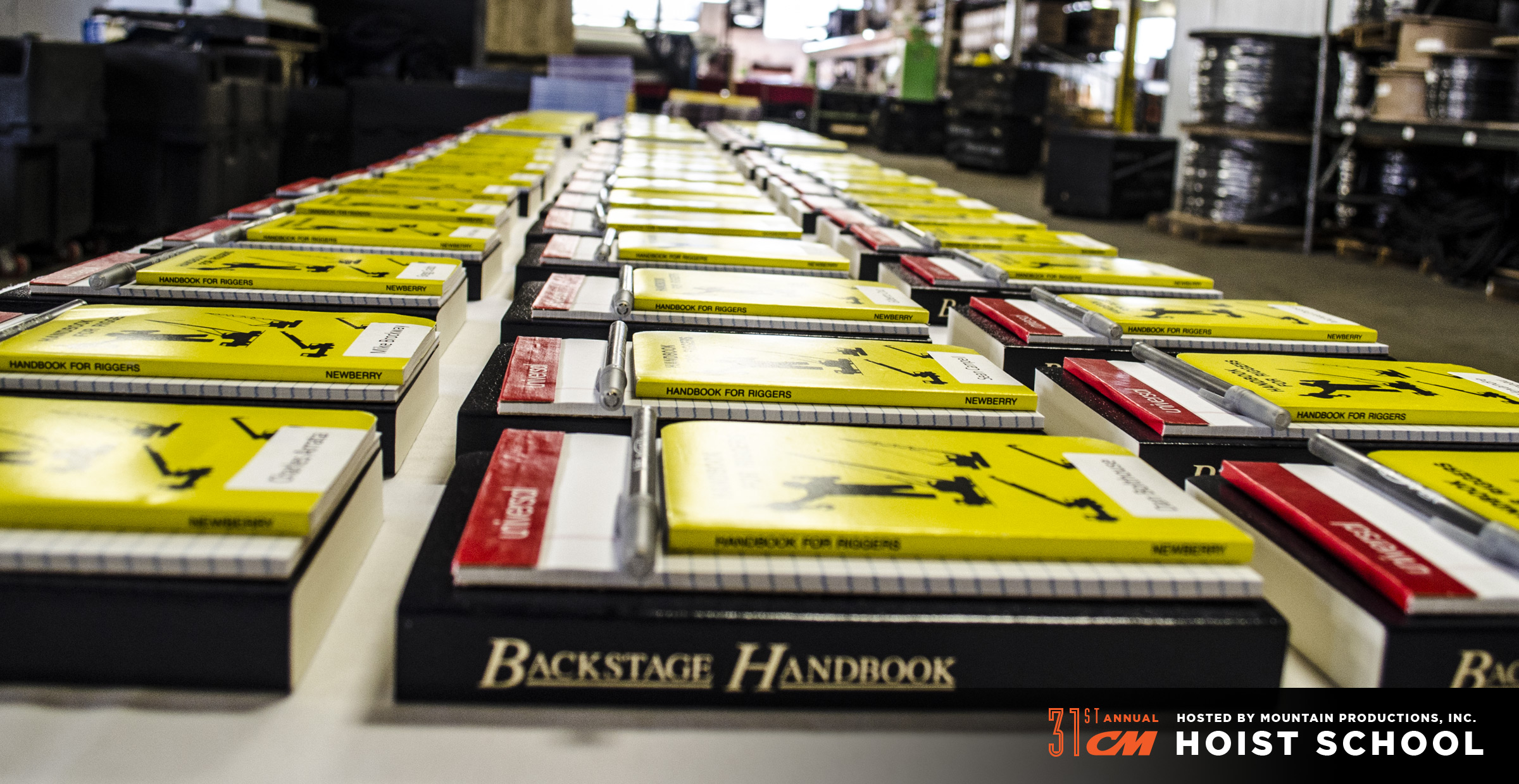 3) Dave Carmack!
Enough said. He's one of the leading trainers in the industry, and has worked for Columbus McKinnon for 38 years. If anyone knows the in's and out's of Lodestar and CM product maintenance, it's Dave. Mr. Carmack has been teaching our hoist maintenance training seminar at Hoist School for years now, and works hands-on with our students. You won't get a better breakdown and education on CM motors!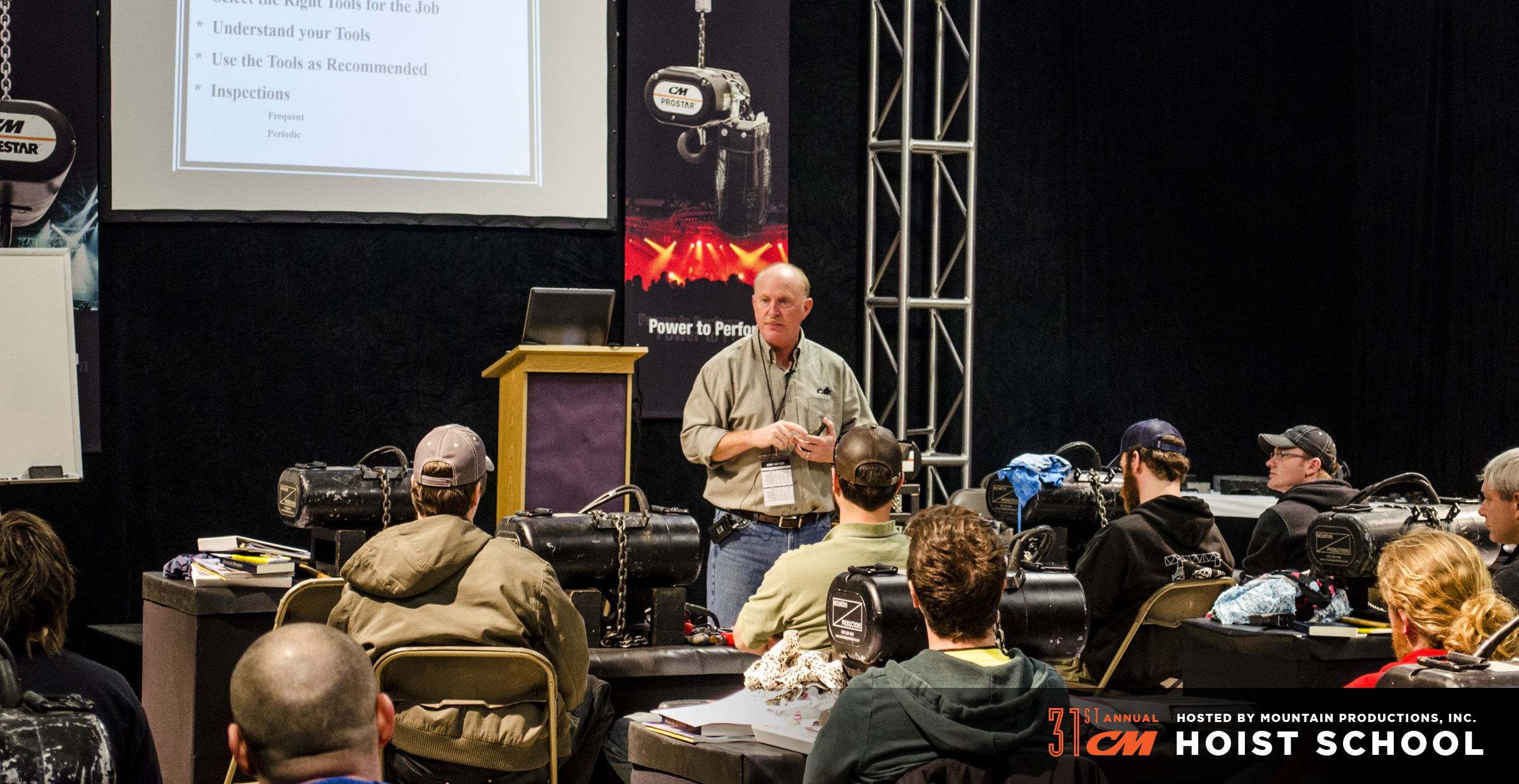 4) Insight from your favorite brand representatives
Along with Dave's hoist maintenance session, we host seminars led by many of the most popular brand's lead representatives that touch base on additional entertainment topics. This year, we welcome Mike Webb (Motion Laboratories), Mike Garl (truss management), Matt Smith (DBI-SALA), and Fabion Cardarelli (KASK).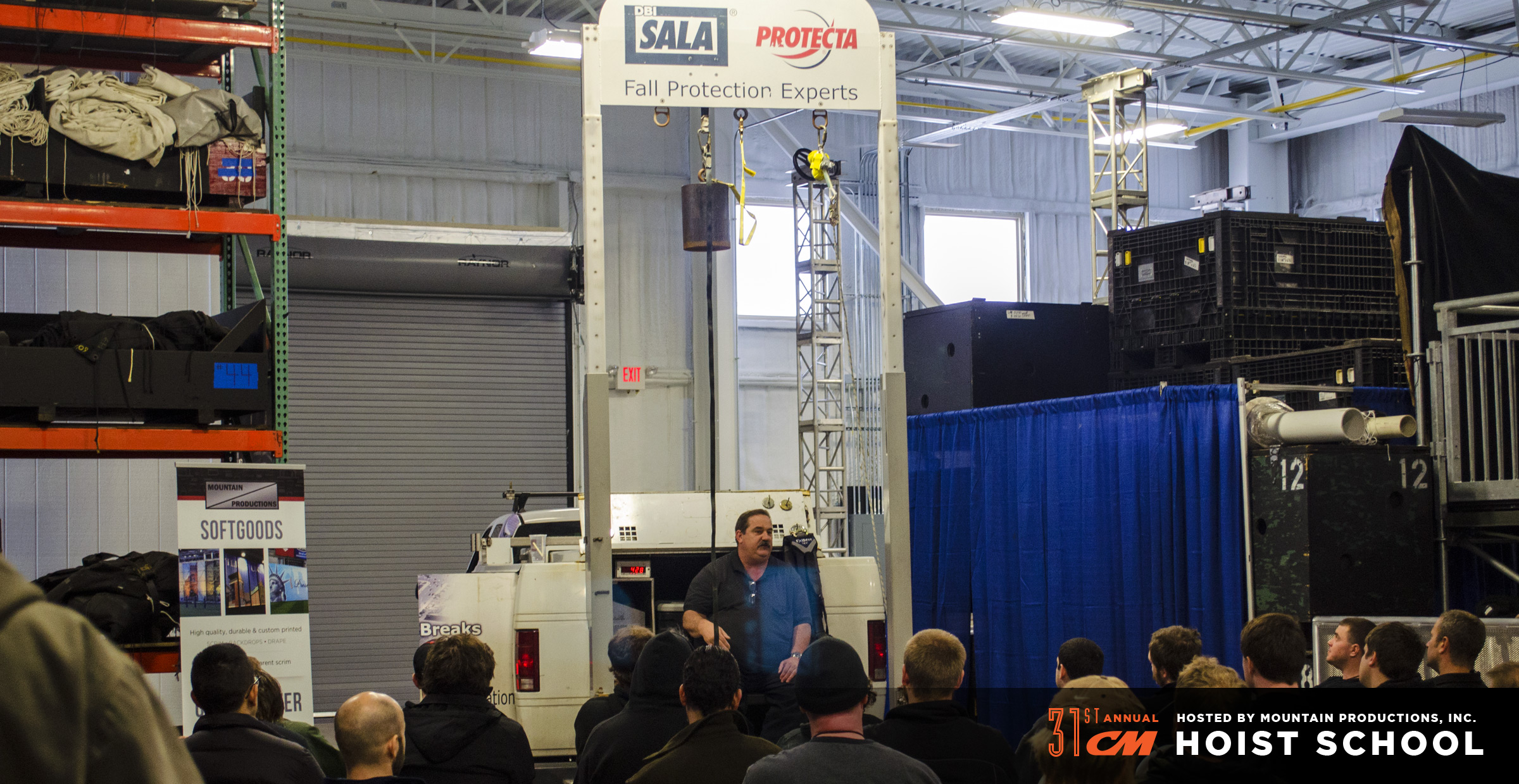 5) Work up an appetite
Each year we find the best local eateries for our attendees to enjoy. Meals are included in your registration, so all you have to do is sit back, relax, and enjoy the food.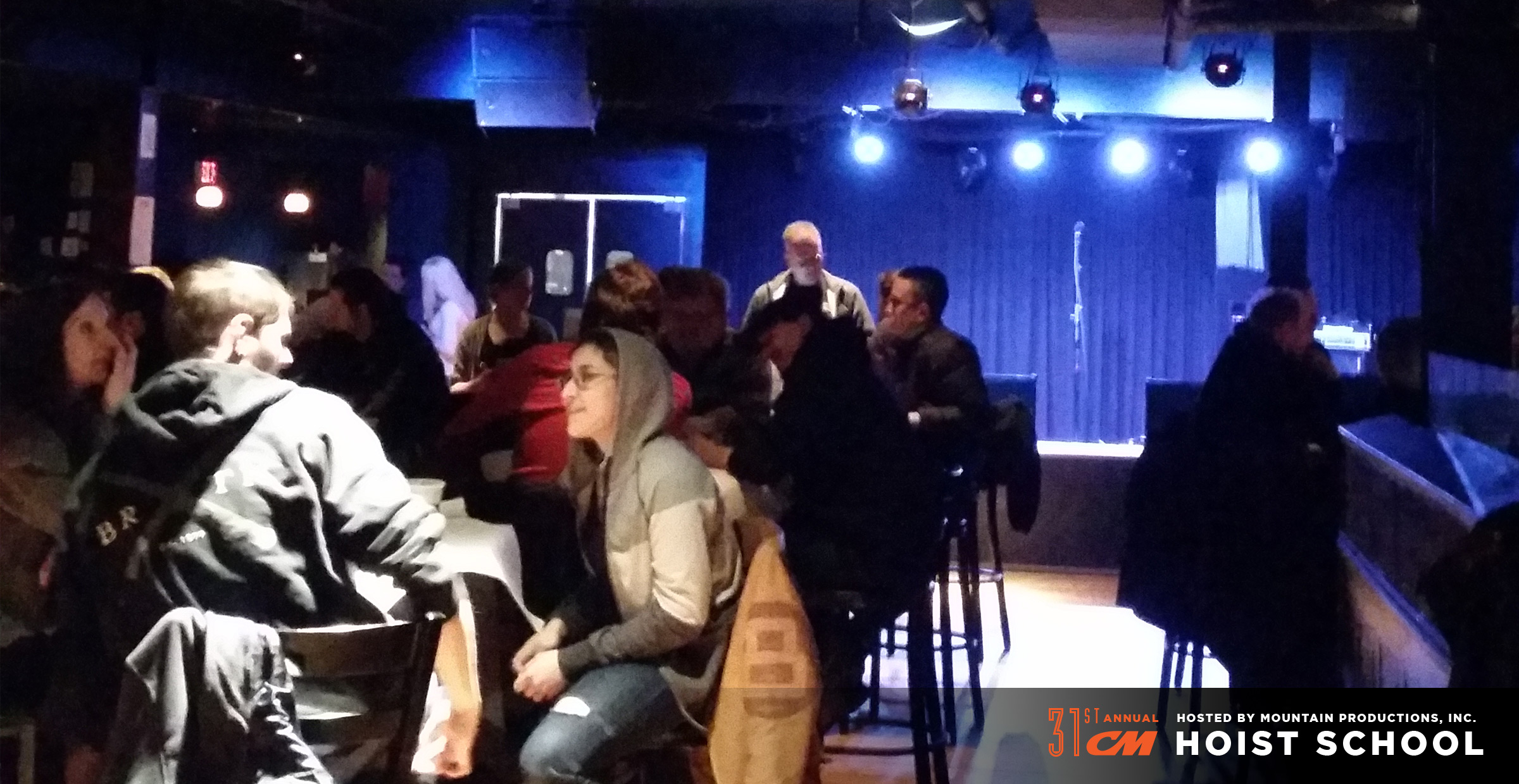 6) Get to know the equipment
There are a lot of components to entertainment production and rigging beyond chain hoists. You'll get to see the products and brands that we trust ourselves, and better yet, the breakdown of what each piece of equipment contributes. We even like to show you some of our most recent equipment (last year we installed our new handrail to showcase, along with our own road case design, the MTN BOX, and the 2-Ton, Single-Reeve Lodestar).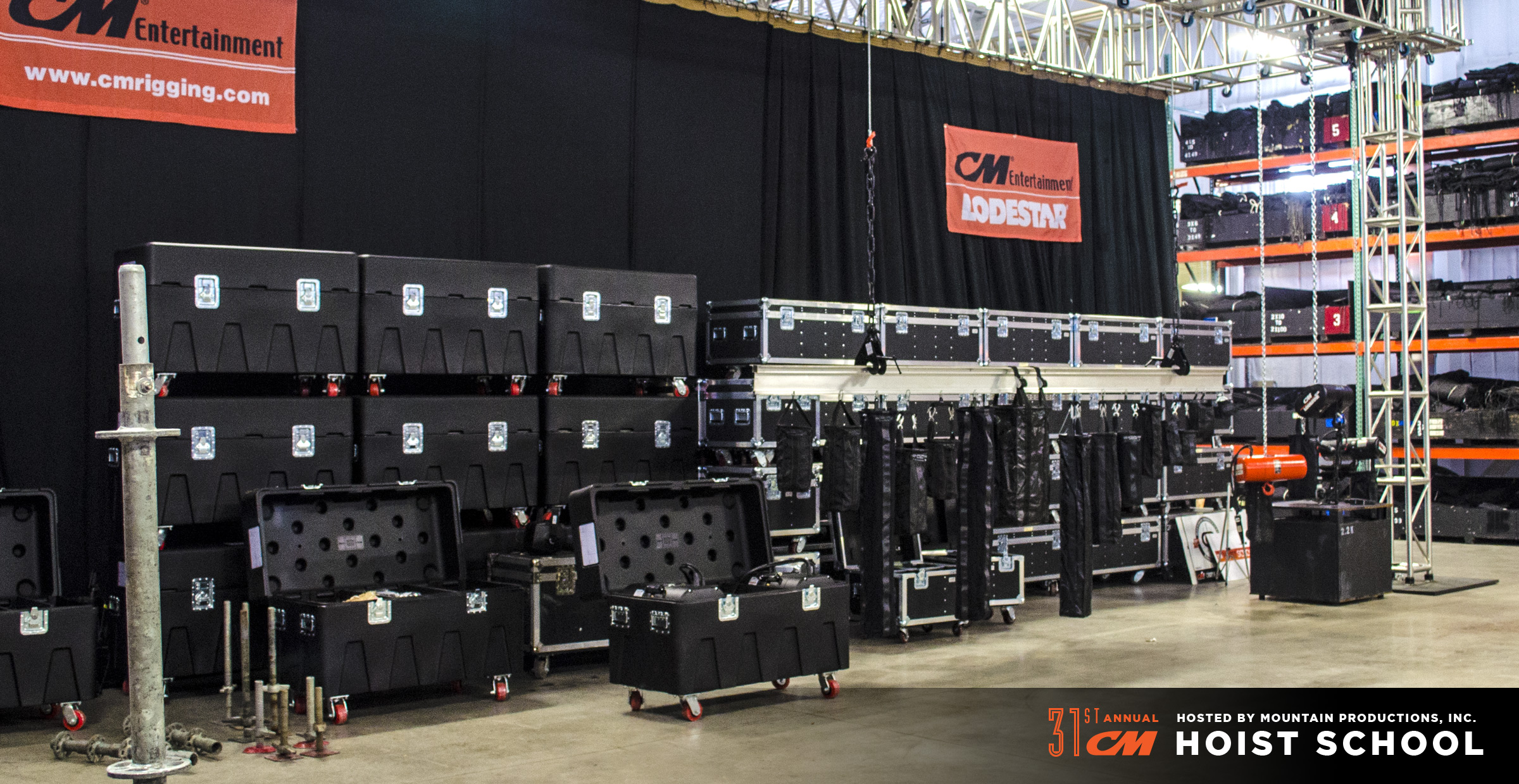 7) Have a question?
Our seminar trainers are each experienced, qualified industry experts that hold a wealth of knowledge. Forget trying to contact them over email or a call—ask them that burning question you've been mulling over in person. We love bringing the industry veterans together with the next generation of production enthusiasts.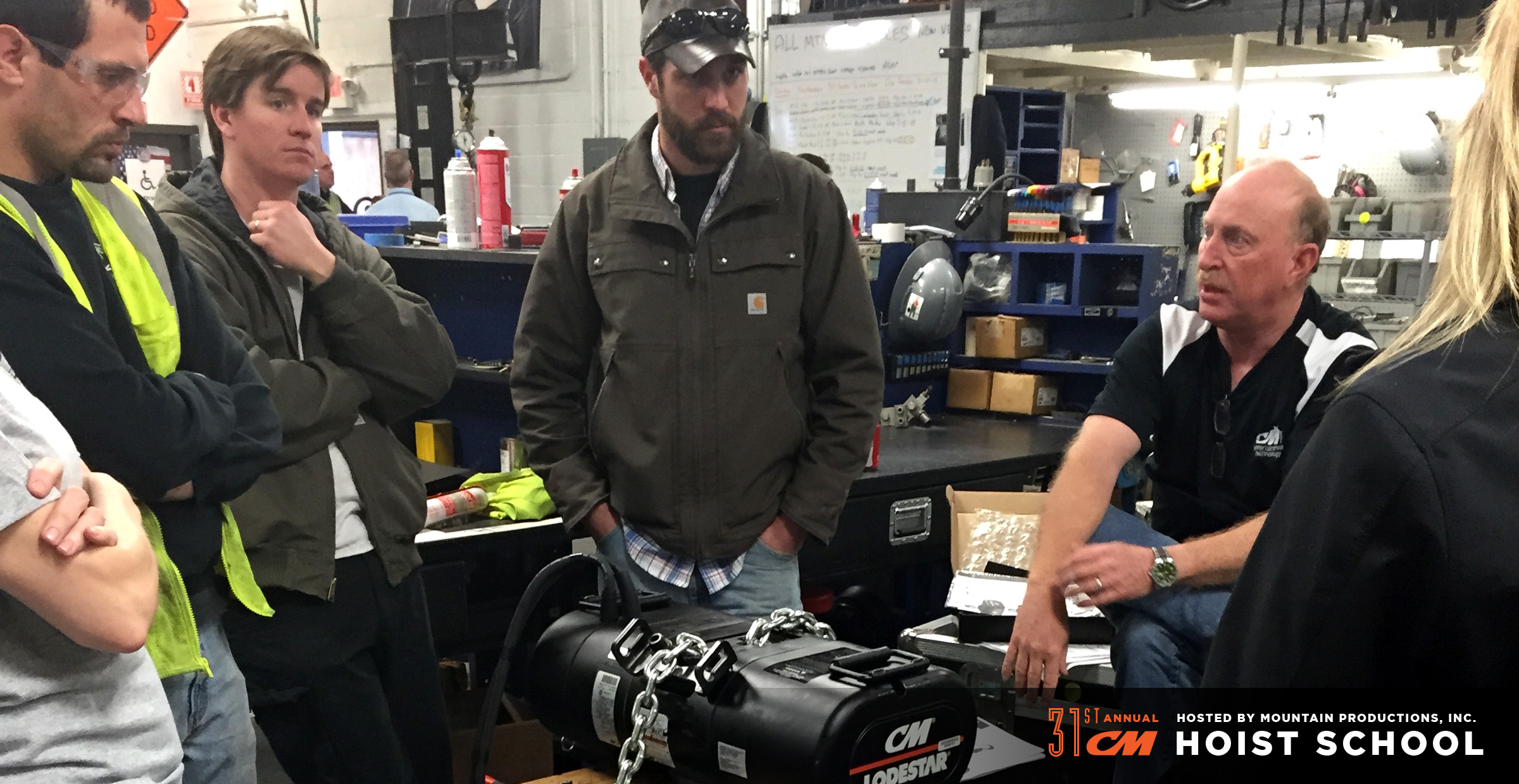 8) You're in it together
Working as a rigger or any job in entertainment production requires teamwork. It's critical to the success of a project. At our Hoist School, you will work closely with our trainers, as well as your colleagues in order to succeed and get your projects completed. Along with making great connections and networking with people like you from all over the country, the sense of teamwork and accomplishment working with your peers is invaluable.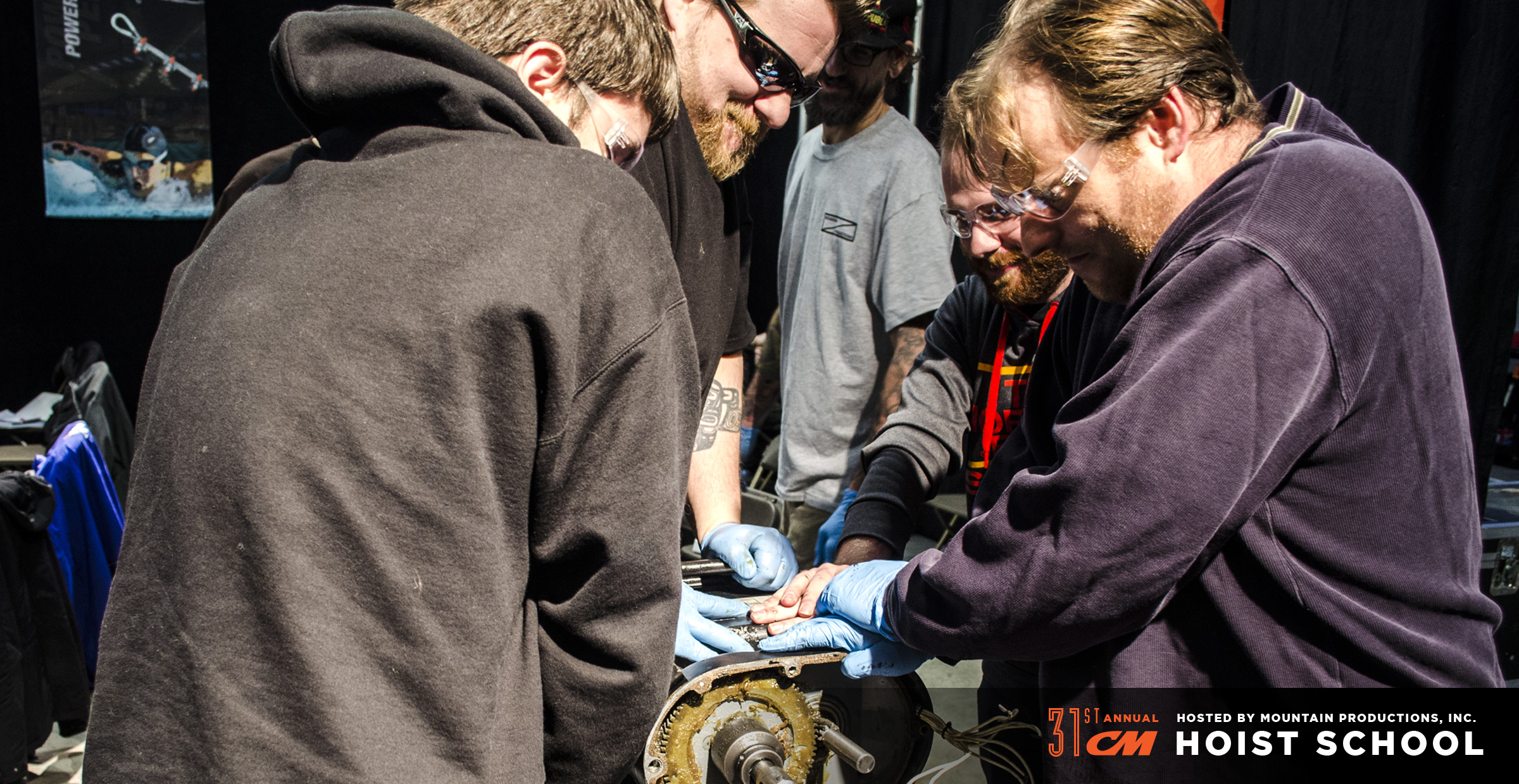 9) ETCP Renewal Credits & Level 1 CM Certification
Take the classes, pass the exam and reap the benefits. Our Hoist School rewards eligible students with ETCP renewal credits and Level 1 CM Certification. After all, this is what you came for!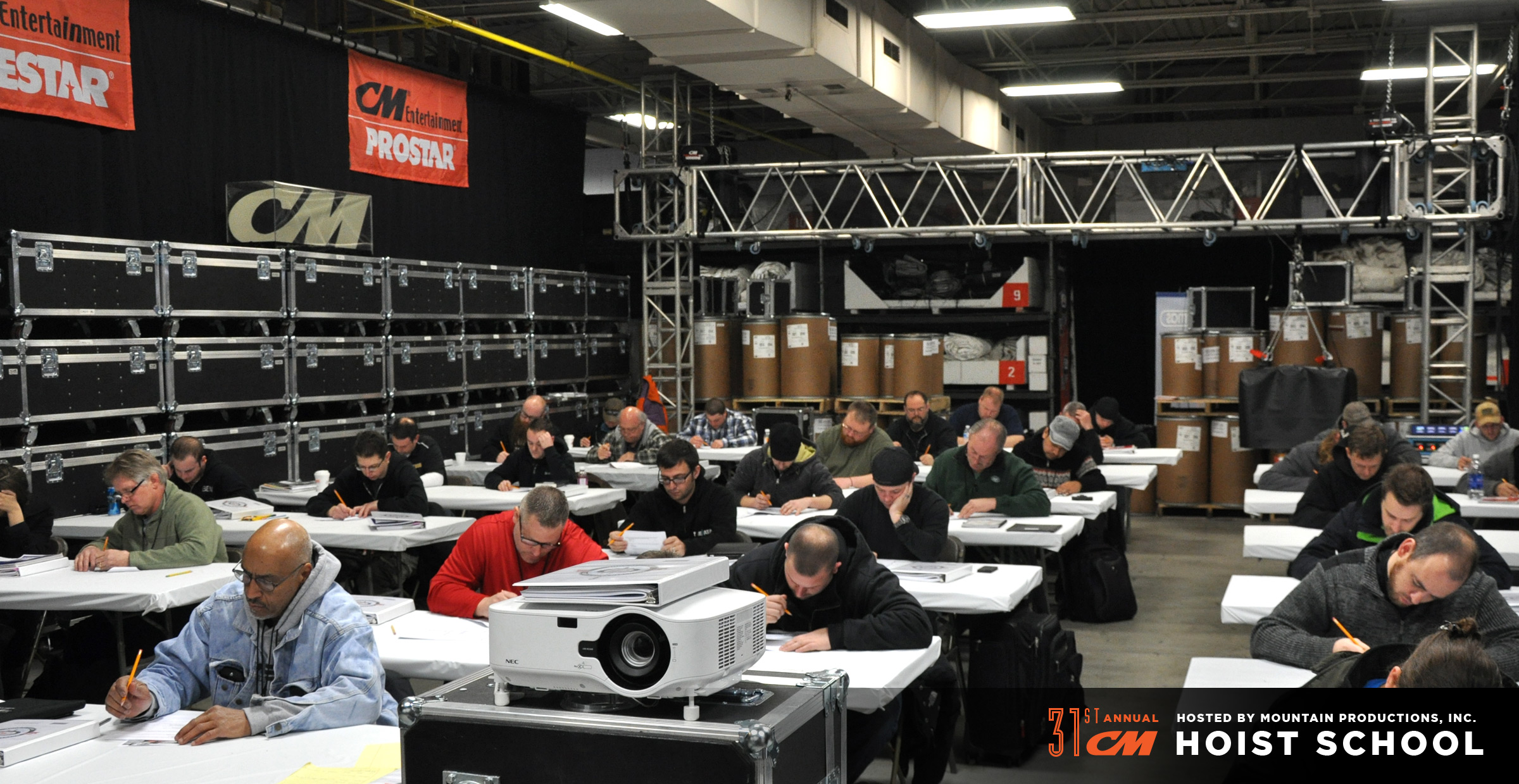 BONUS 10) First look at a brand new product
Rumor has it that there will be a brand new product, designed by Mountain Productions, that will debut at our Hoist School, giving our students the opportunity to preview before anyone else.
---
Thanks to our vendors, sponsors and attendees who have already signed up. This training is perfect for beginners as well as experienced riggers. We're excited to host another year of CM Hoist School and we hope to see you there! Please follow the link below if you are interested in registering.
Mike Richards, our Hoist School coordinator, is able to answer any of your questions, so please feel free to contact him at mike@mountainproductions.com or 570 826 5566 x245.