A Comprehensive E-Commerce Platform For Entertainment Rigging Professionals
Visit us at shop.mountainproductions.com
Keeping your rigging inventory stocked and updated can be a daunting task, considering the variety of equipment needed, the countless channels to purchase through, and the actual purchasing process. What if there was a way to browse and order the rigging products that you need, all in one place, that is easy and stress-free?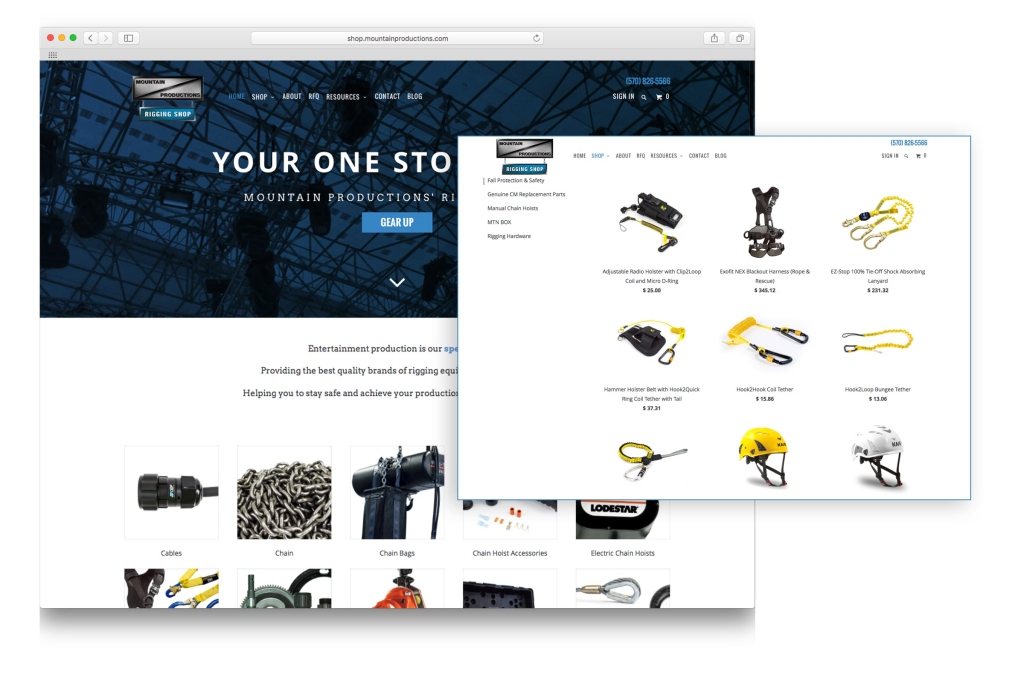 We're proud to announce the launch of Mountain Productions' Rigging Shop—an online commerce store that offers an extensive variety of entertainment technology and rigging equipment. We've collected all of the high quality brands that we trust in ourselves, and assembled an e-commerce store that will make purchasing your rigging inventory easier than ever before. Mountain Productions' Rigging Shop offers competitive pricing on the most relevant entertainment rigging products, contained all in one place (no more jumping from site to site searching for the specific items you need!).
Mountain Productions' Rigging Shop stocks cables, chain, chain bags, fall protection, electric chain hoists, manual chain hoists, a variety of rigging hardware, cases and genuine CM replacement parts. Simply browse and order the items you need, whether you are at your desk or on the go.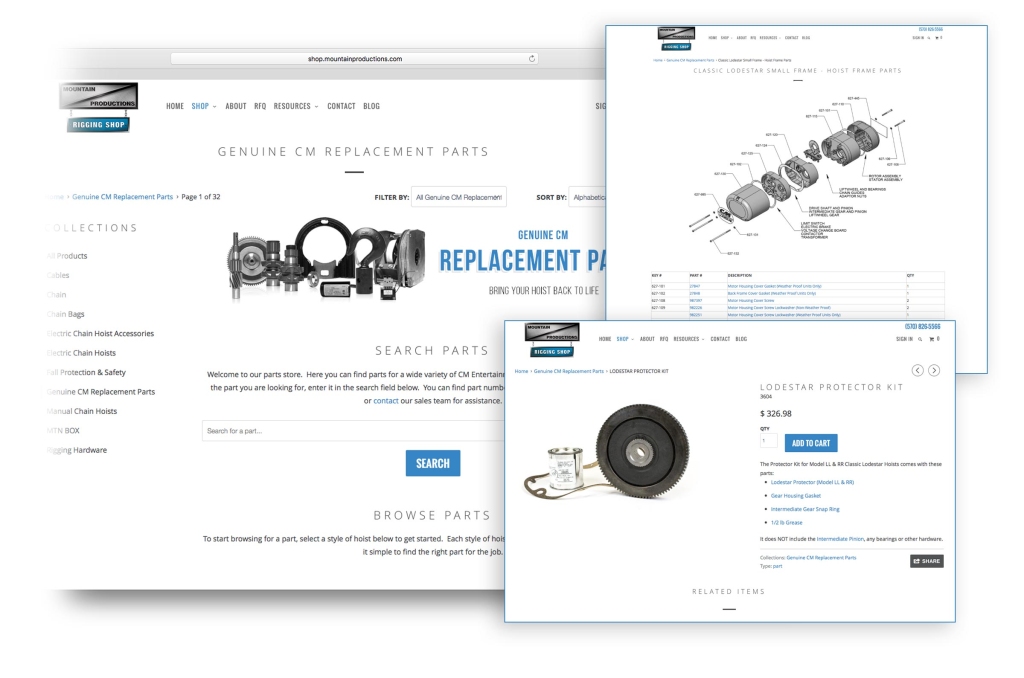 We've made ordering CM replacement chain hoist parts easier than ever before! We stock a huge inventory of replacement Lodestar and Prostar parts for repairing, upgrading, or modifying your hoist. This is all offered to you online at Mountain Productions' Rigging Shop. Simply search the part number you're looking for or browse our hoist breakdown charts to easily locate the parts you require without stress. (We currently offer Classic Small & Large Frame Lodestar and Prostar parts. We will be adding our inventory of Next Gen Lodestar parts in the upcoming weeks.)
For over 30 years, Mountain Productions has tested countless products in the field. We've been able to pinpoint the products that have worked reliably for us through this hands-on experience, and are excited to offer these products that we stand behind. Our rigging team is always ready to assist and offer a helping hand to our visitors—we encourage you to reach out to us if you have any questions or concerns.
Visit shop.mountainproductions.com and start gearing up, easily and affordably. We encourage you to bookmark this site—it's your one stop shop for entertainment rigging equipment.