CM's Safety Webinars are "must-see" sessions that cover important rigging topics suitable for any level of expertise. The information these webinars cover is presented by industry professionals and some of CM's most knowledgeable experts.

On October 9, CM is hosting a safety webinar titled "10 Frequently Asked Questions During Our CM-ET Motor Schools." Proper education on the safe use and handling of chain hoists is critical for the future of our industry. This webinar is appropriate for any entertainment professional; especially those interested in attending a motor school themselves. Scroll down for the webinar description from CM, and click here if you'd like to register.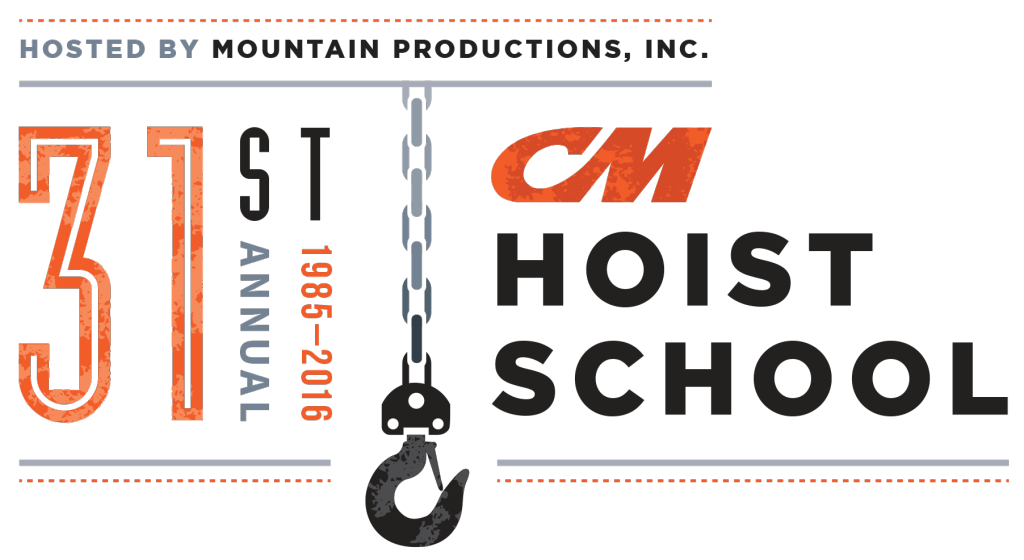 Along with CM, we host our own chain hoist maintenance seminar, called Mountain Productions' CM Hoist School. Our Hoist School covers hoist maintenance and a variety of rigging principles over a span of 5 days. Visit our website at www.hoistschool.com for more information.
Keep your eyes peeled for future webinars hosted by CM—these valuable resources are provided to offer tips, tricks, and helpful discussion on the products & applications that you use every day on the job.
---
WEBINAR DETAILS
10 Frequently Asked Questions During Our CM-ET Motor Schools
Desc: Whether you're a 20-year veteran in the entertainment industry or a rookie rigger, there's always something to learn about the use, inspection and safety precautions involved in entertainment lifting applications. In this webinar, we will review some of the most frequently asked questions during our CM-ET Motor Schools, ranging from lifting speeds and sling use to inspections and fall protection plans.
Date: Friday, October 9 at 11:00 – 11:45 EST
Twitter Chat to follow from 12:00 to 12:30 EST
Presenters: Dave Carmack & Eric Rouse
To Register: https://attendee.gotowebinar.com/register/4403823714413152769