We love hearing back from our clients on how their projects played out. This input is the feedback we use to make sure our services, products, and management are above the standards we live by. Mountain Productions rigging specialist and salesman, Jeff Sivick, recently worked with Chris Robb from the 9:30 Club in Washington, DC on providing new motors for the club's truss grid. For this application, Chris chose to run with CM's newest hoist model, the 2-Ton, Single-Reeved Lodestar as the hoists that would lift his grid. (Read our exclusive article with CM's own technical experts on the 2-Ton, Single-Reeved Lodestar here)
After installation, Chris had this great feedback on his new motors:
"I am the head rigger for I.M.P. and the 9:30 Club and installed them myself. Loved the chain pull…way nicer than pulling those old chain blocks! I was a little shocked by the size of the new chain (not that it was a problem, just caught me by surprise)."
While the new 10mm load chain for the 2-Ton, Single-Reeved Lodestars is indeed bigger, it is also zinc plated for corrosion resistance and meets European standards for international use, meaning this unit will work with no component change out, regardless of where you're using it.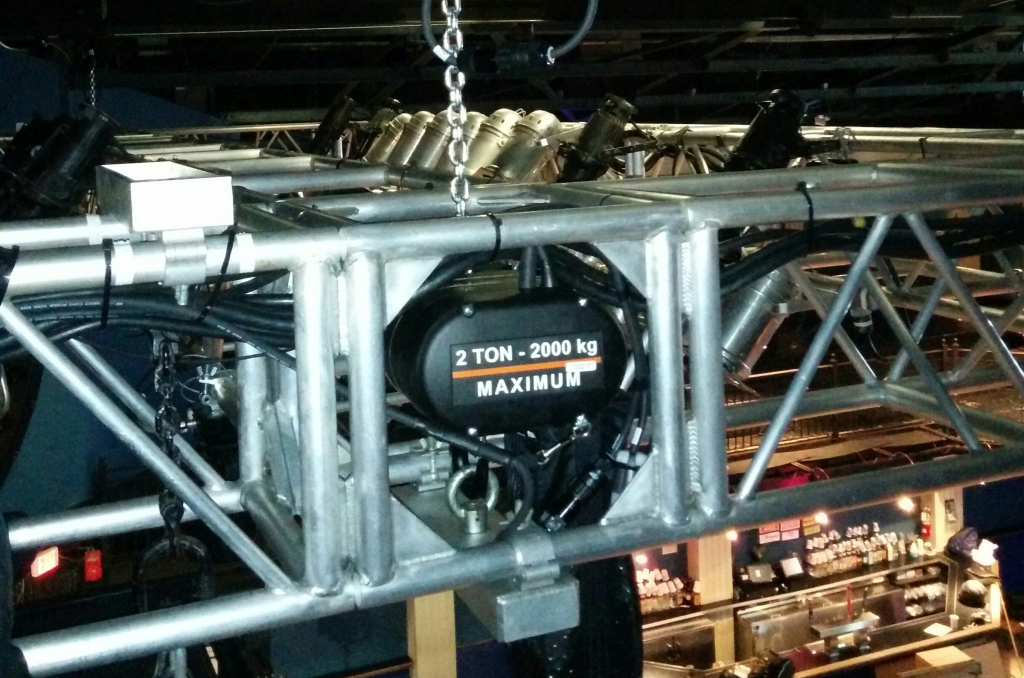 "The 5-pocket lift wheel completely fixed the oscillation problem we were having, as I expected it would—REALLY smooth! The motor is much quieter, but the chain click as it pays into the bag is much louder. (Again, not a problem, will just take some getting used to) But I'm really happy with them so far!
In our discussion with CM's Ken Tilson and Gary Krypel about the 2-Ton, Single-Reeved Lodestar, Gary mentions "…with its 5-pocket lift wheel, operators can expect better chain and lift wheel engagement for smoother lifting and reduced vibration, equating to less wear and a longer chain life."
Mountain Productions extends its thanks to Chris and the 9:30 Club for sharing this feedback with us. We strive to provide the best solutions to every client we work with, and customer response and reviews are what help us keep the bar set high.