We're proud to have been involved in many of the premier music festivals, concerts, and events of 2015. Our passion is entertainment production, and we're grateful to have such cutting-edge clients that allow us to evolve our own services. As the summer season approaches its end, here is a quick photo recap, highlight a handful of the events we helped stage in the past few months.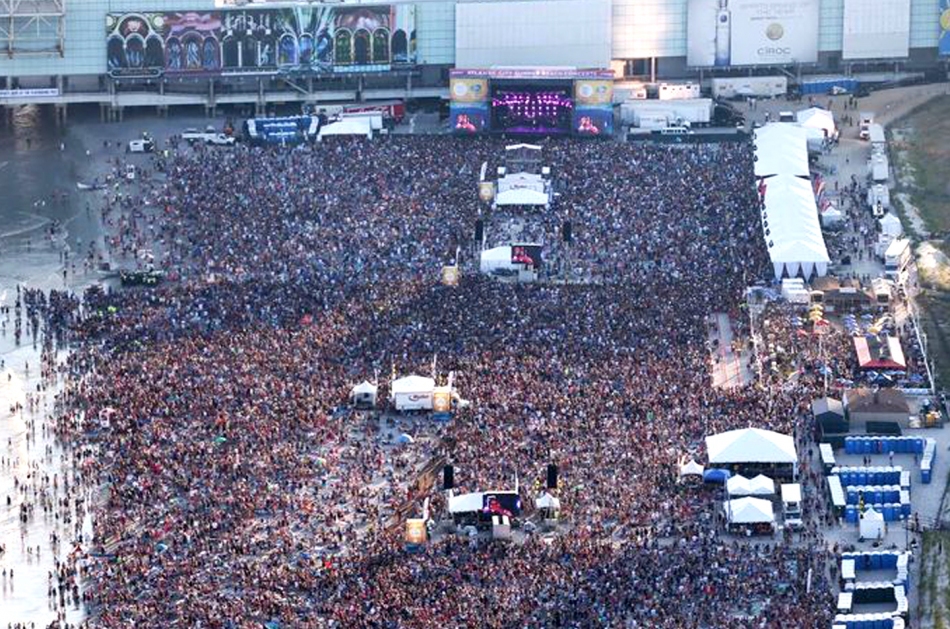 AC On The Beach
Photo Credit: Vernon Ogrodnek, Press of Atlantic City
50,000+ people hit the beaches at Atlantic City to see Maroon 5. AC On The Beach proves that visitors can have fun in AC without gambling.
All Good Music Festival
(Top) A custom designed entranceway welcomes guests to All Good (Bottom) The crowd begins to filter in for the renowned festival. 2 mobile stages (SAM-550 & SL-320) featured artists for 3 days.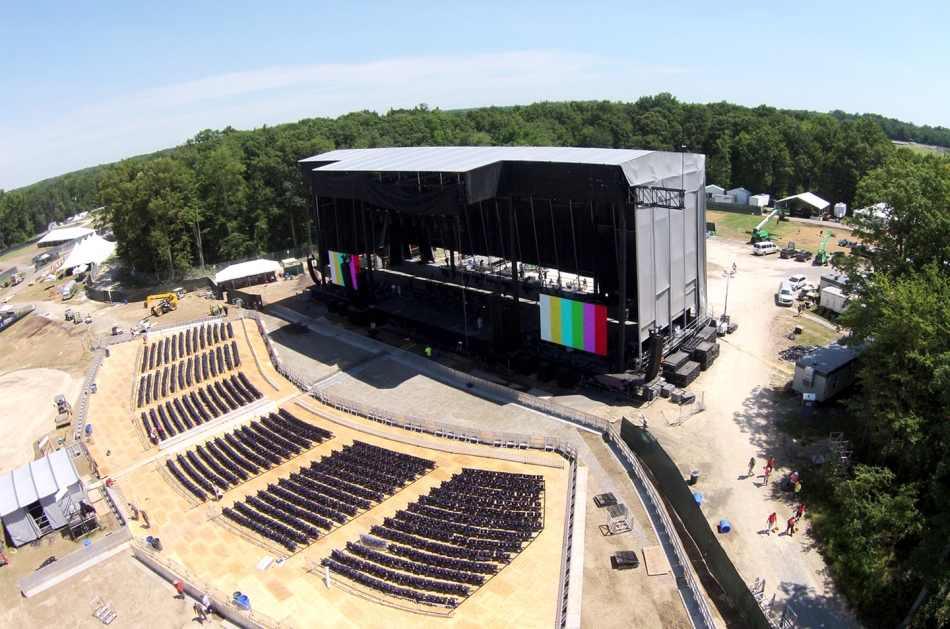 Big Barrel Country Music Festival
We drove to Dover International Speedway to build our Mountain Truss System for the 3-day country music fest.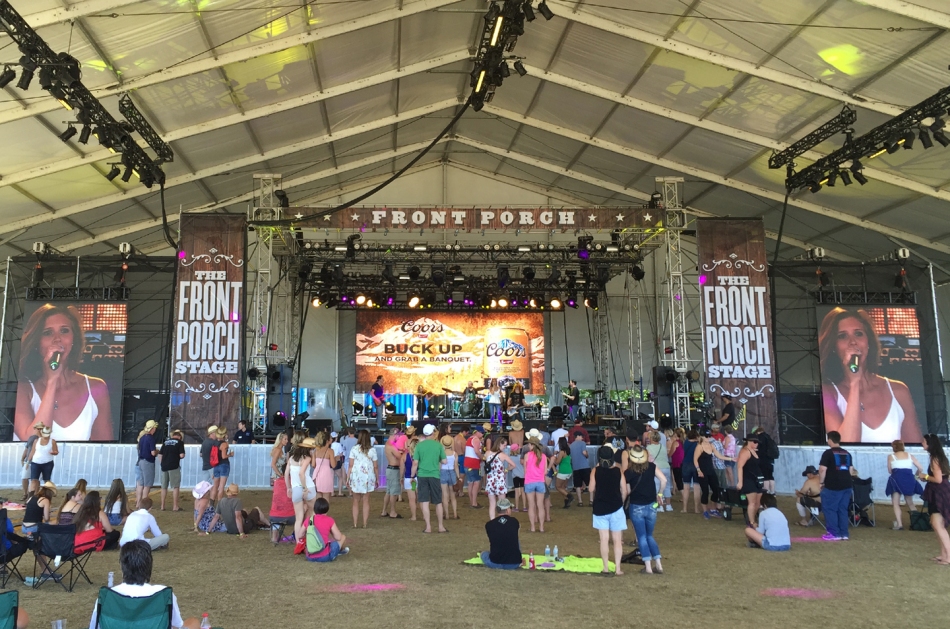 Boots and Hearts Music Festival
A Canadian country festival at its best! Mountain's staging was built within a tent in Ontario.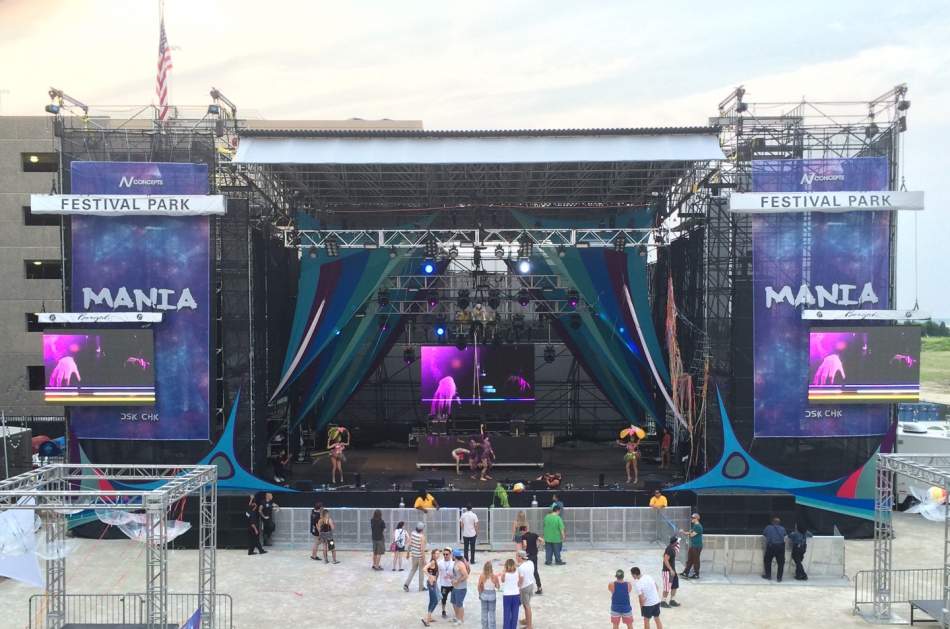 Borgata's Festival Park
Built in Atlantic City, the Borgata's Festival Park Stage (Hercules Grid) hosts events all summer long.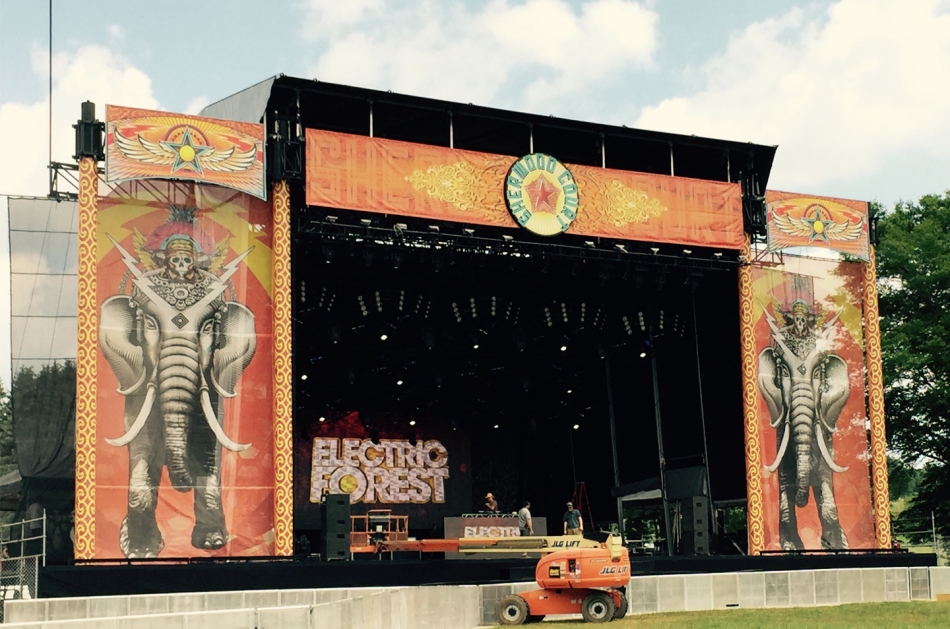 Electric Forest
The Mountain Truss System stood as Electric Forest's Sherwood Court stage for another year in the psychedelic forest festival.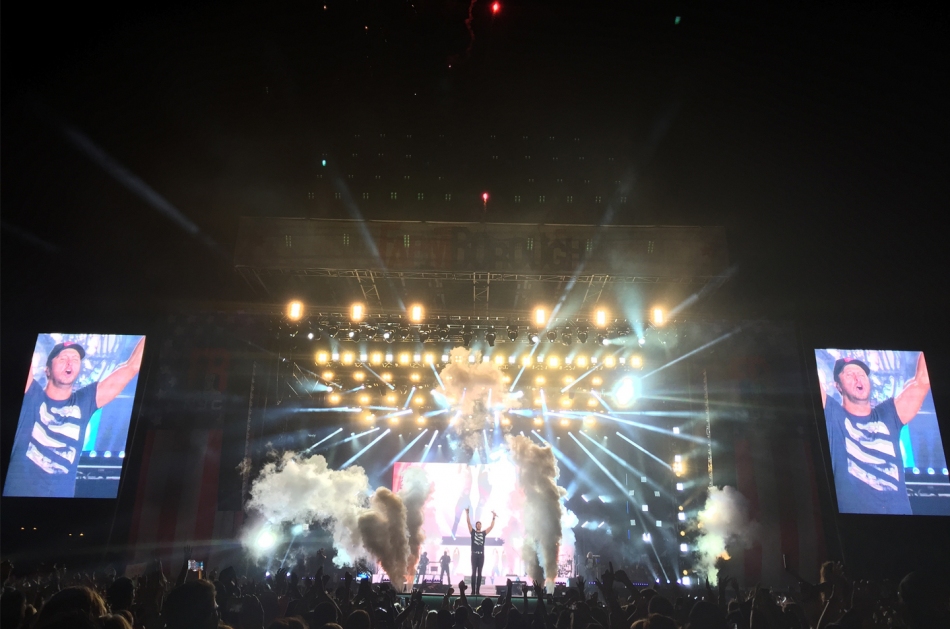 FarmBorough
Mountain Productions is proud to have been a part of NYC's first 3-day country music festival.
CLICK HERE for a full recap of FarmBorough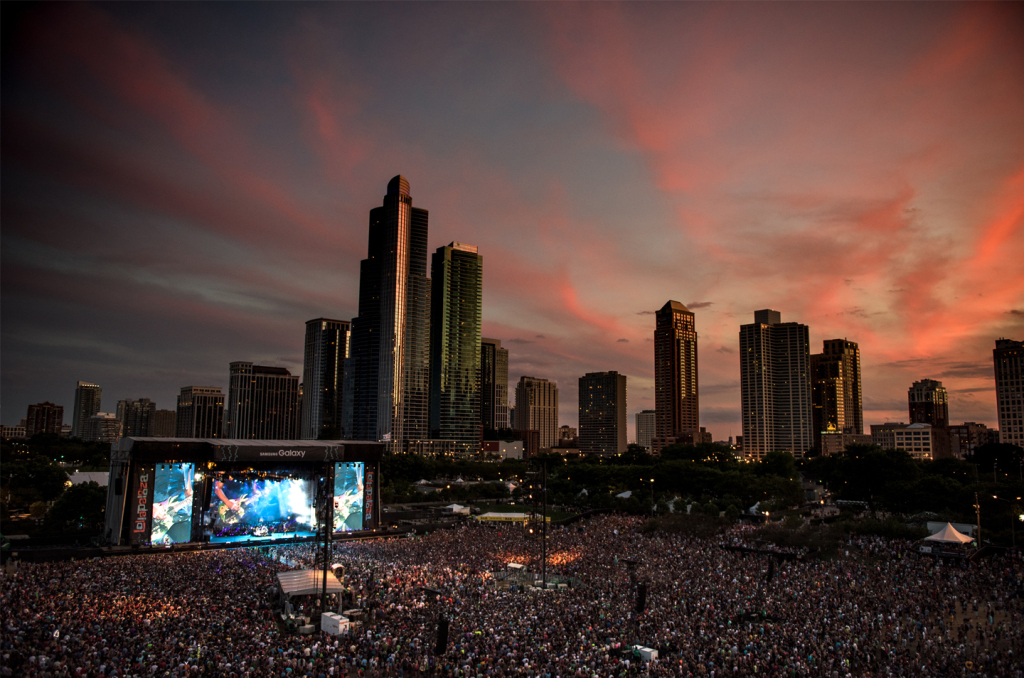 Lollapalooza
Photo Credit: Reagan Hackleman, Lollapalooza
The reputation of Lollapalooza places it as one of the premier festivals in the country. 2 Mountain Truss Systems were built for this diverse and beloved music festival.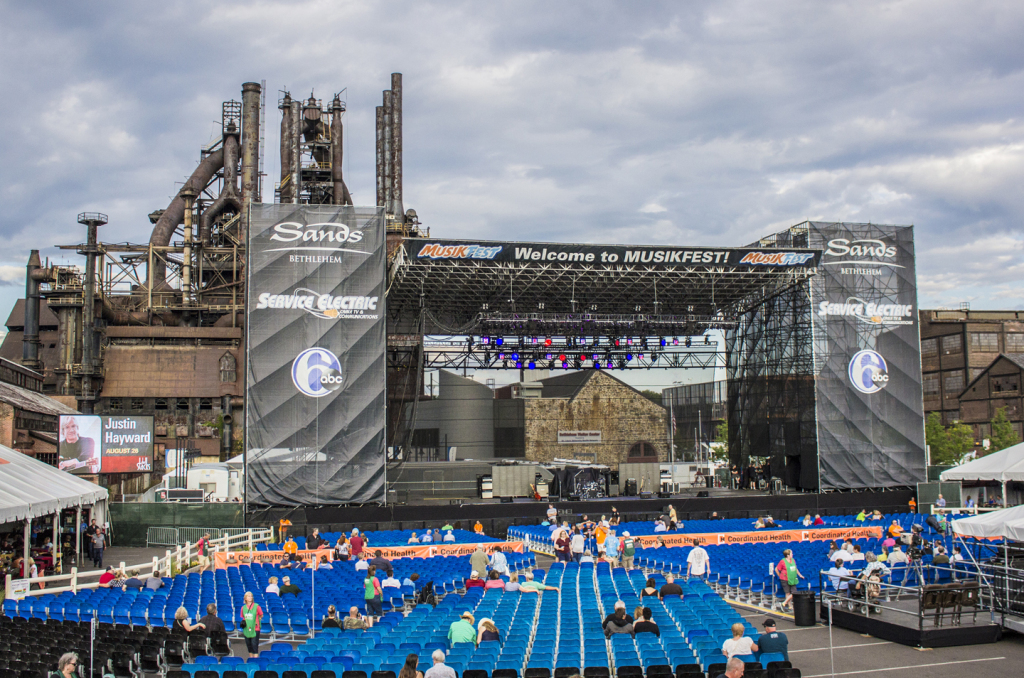 Musikfest
The Sands Steel Stage stands in front of one of the most scenic locations to view a concert: Bethlehem's historic Steel Stacks.
CLICK HERE for a full recap of Musikfest
Pan Am Games/Panamania
Mountain traveled to Canada to build staging at the prestigious Pan Am Games. 2 of Mountain's stages were built for the 30+ day event.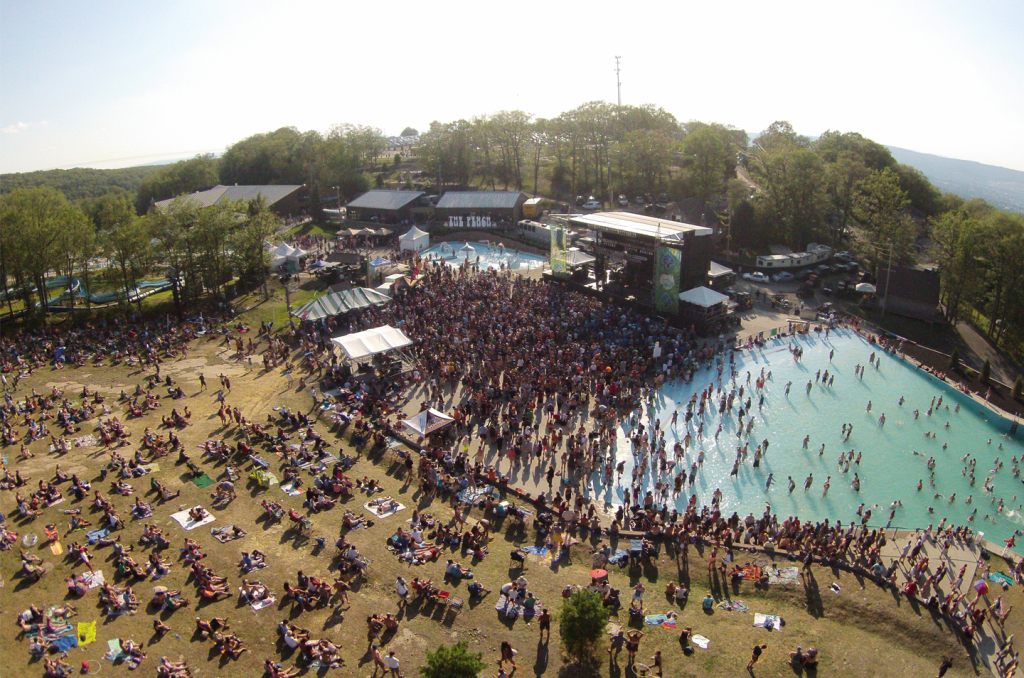 Peach Festival
Only a half hour from Mountain Productions' premises, Peach Festival, originally created by the Allman Brothers and Live Nation, has grown to become a jam-packed music festival taking place by the waterpark at Montage Mountain, PA.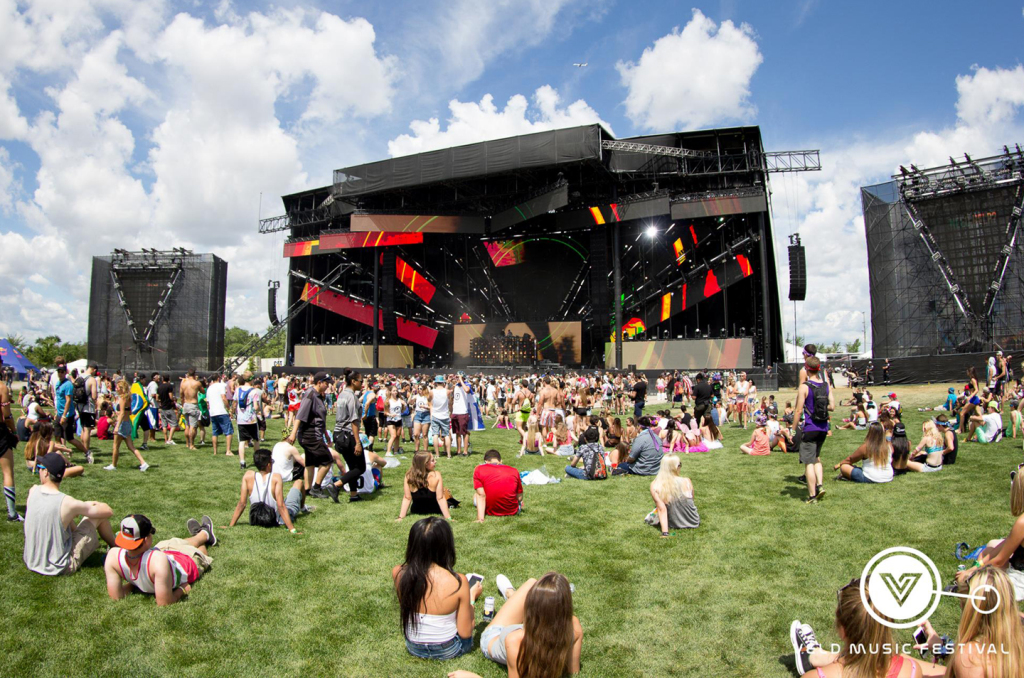 Veld Music Festival
Photo Credit: Elif Rey, Visualbass / Veld Music Festival
Despite running into show-canceling weather, Veld Festival featured a unique and breathtaking stage design. Safety protocol and evacuation succeeded in keeping festival attendees and workers safe.