Located just a little over an hour away from Mountain Productions' premises, Musikfest is one of the largest and most diverse music festivals in the nation. Their website states there are "…500-plus shows on 14 stages over 10 days". The festival draws more than 900,000 people to its picturesque setting by the historic Bethlehem Steel Stacks. This is one of the most unique locations to watch a concert in the nation, as the Steel Stacks stand tall in the festival grounds, reminding us all of the industrial and cultural impact that Bethlehem Steel had on industrial manufacturing. (Fun fact: Bethlehem Steel was America's second-largest steel producer and its largest shipbuilder!)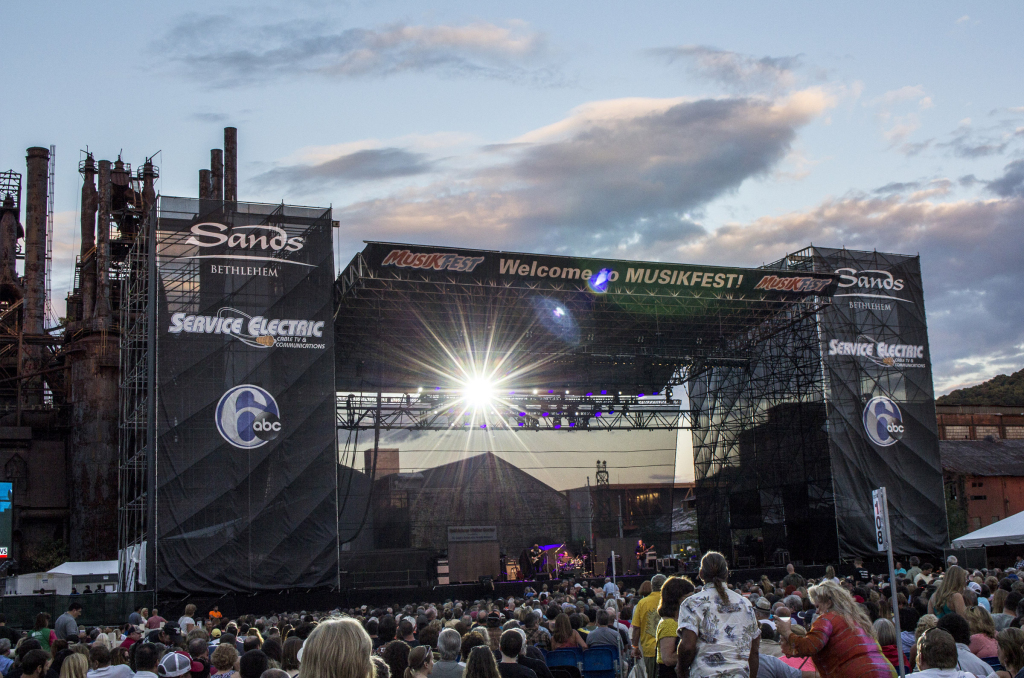 The entire Musikfest festival grounds are massive. Musical acts, food vendors, and various activities are enjoyed all throughout Bethlehem, and a series of main stage artists perform on Mountain Productions' Sands Steel Stage each night of the 10-day festival. We are proud to have been involved with Musikfest for many years, building the main stage and supplying a variety of supplementary structures. The Sands Steel Stage features each night's main performer, and was built with Mountain's 80′ wide Hercules Grid. 60′ tall scaffold wings flank the performance area.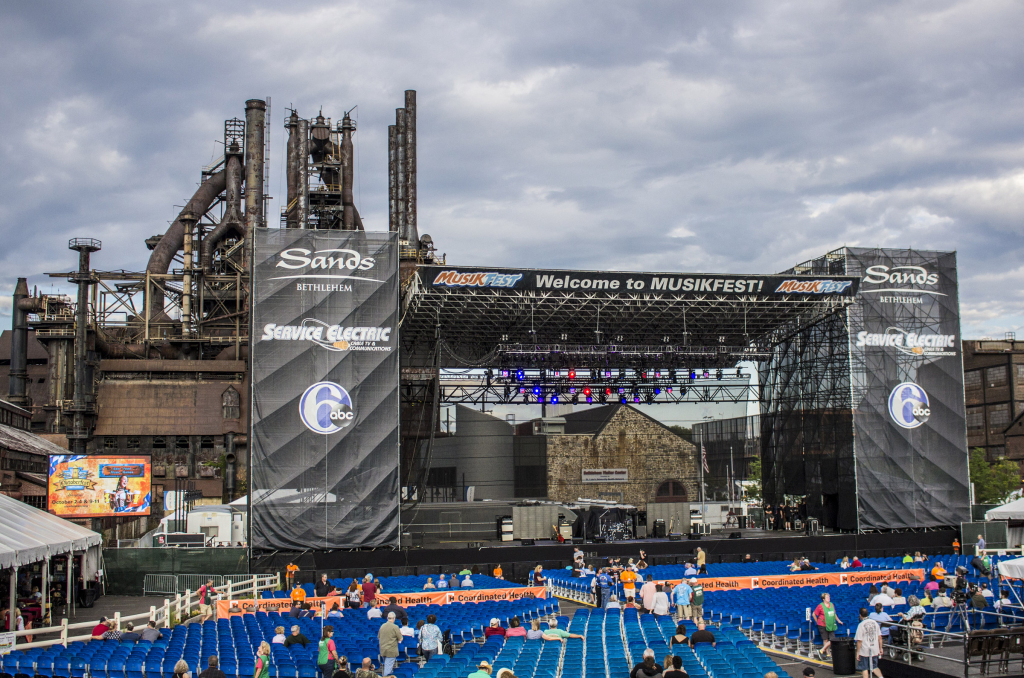 Mountain Productions provided the 33′ tall entranceway/spot platform that led audience members into the main stage area. Mountain also built multiple decks, ramps, and ADA platforms. On the North Side of the Festival, we provided the Liederplatz stage, consisting of decking and small scaffold towers.
Founded originally in 1984, Musikfest is a diverse festival that we are proud to have close to home. Take a look at some photos from this year's Musikfest.