The month of May is a much-anticipated time of the year for us. Our staff has been hard at work the weeks leading up to May, preparing for the busiest month of our season. Within one week, Mountain Productions traveled near and far, setting up staging for over 30 events including a number of commencements as well as multiple concerts and festival setups. Here are some of the staging structures that we built over the last week:
Commencements
University of Pennsylvania
The University of Pennsylvania continued its commencement staging tradition with an iconic canopy stage with scaffold back walls, adorned with custom printed softgoods. Mountain Productions has been involved with UPenn's graduation ceremony for many years. We also built an indoor staging system for UPenn's Wharton School as seen below.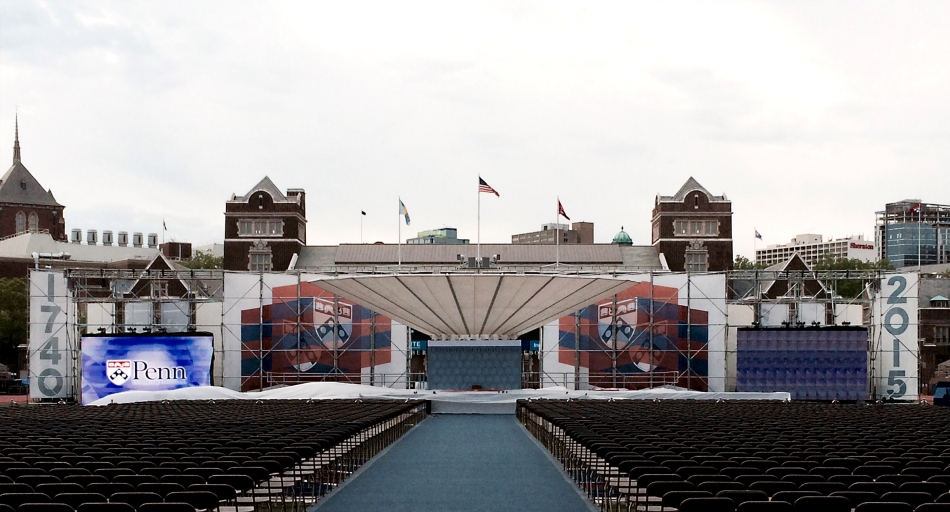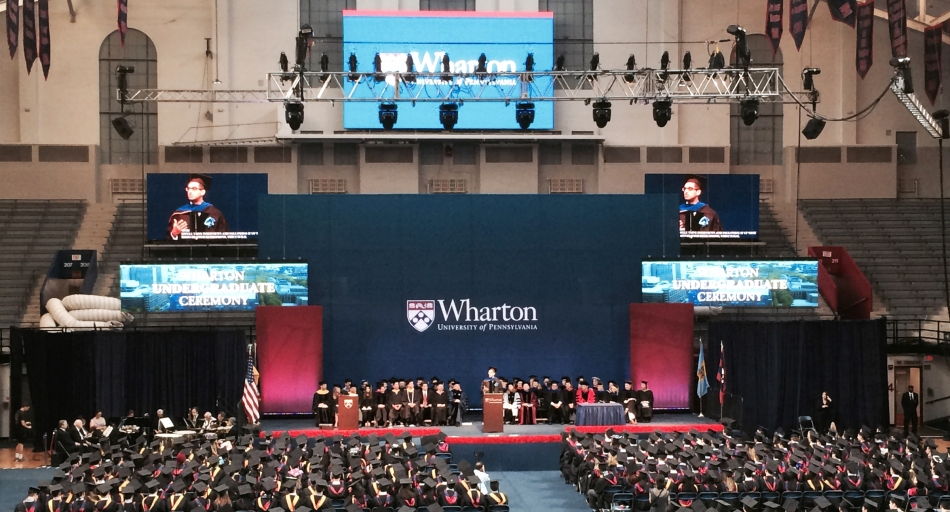 Wake Forest
Our crew traveled to North Carolina to build a 3-stage setup for the renowned university's ceremony. The stages featured a truss tower design with custom printed mesh and vinyl softgoods.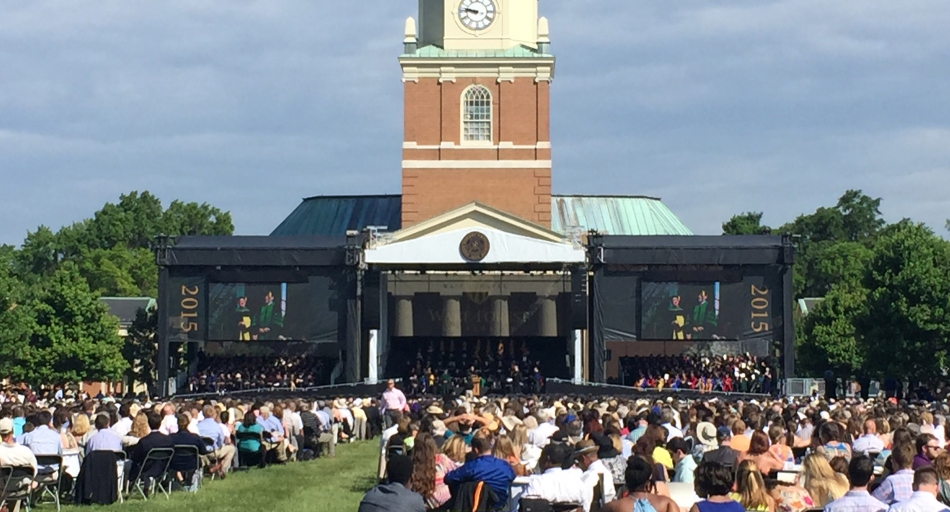 Rutgers University
Rutgers University is another institution that we have been happy to work with over the past few years. Rutgers' commencement stage design has evolved over time, and Mountain Productions' engineering team works hard at meeting each requirement for each year.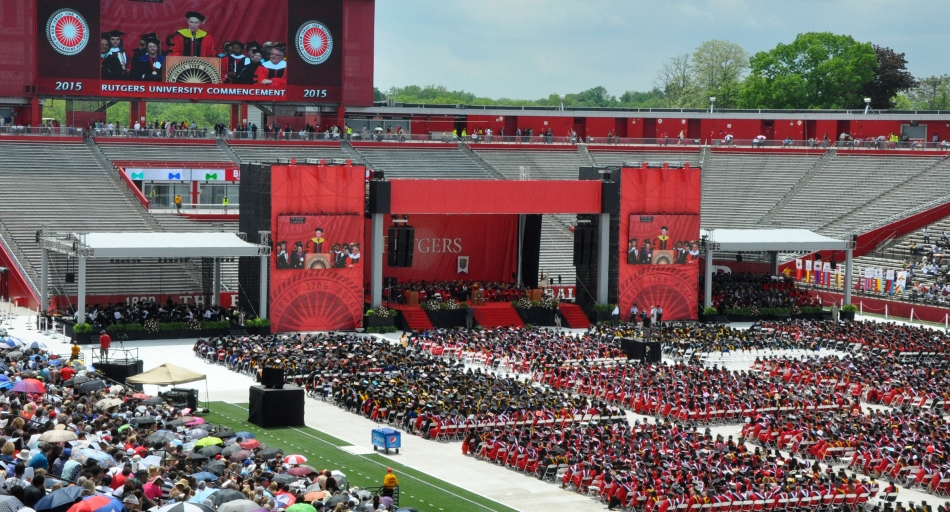 Rider University
A minimal, yet distinctive stage setup is built for Rider University each year. A clean decking arrangement and a branded scaffold back wall help create a consistent look to each year's ceremony.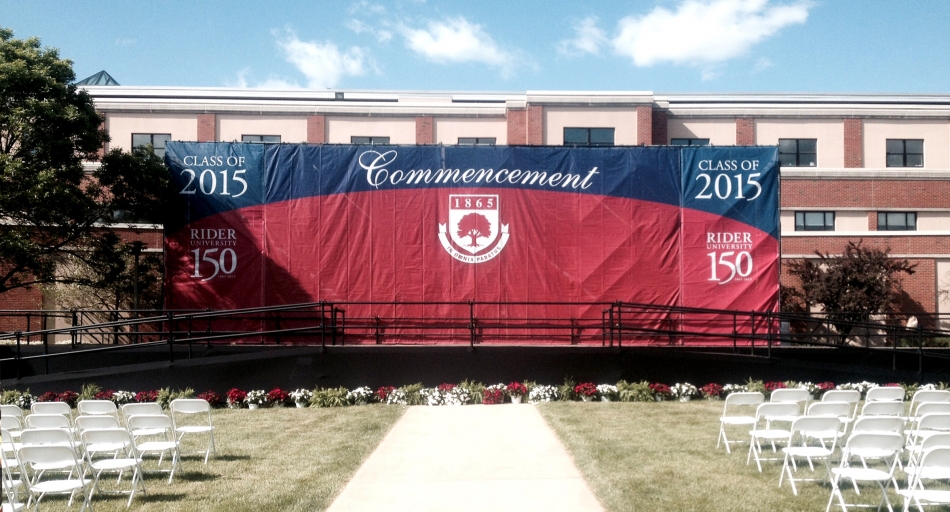 • Other commencements that we staged included Bucknell University, Delaware State University, Johns Hopkins and more.
Concerts / Festivals
Capitol Memorial Day
The 26th Annual National Memorial Day Concert, taking place on May 24th, features musical performances, documentary footage, and readings that honor our military service's dedication to our country. Mountain is proud to stage the Memorial Day Concert for yet another year.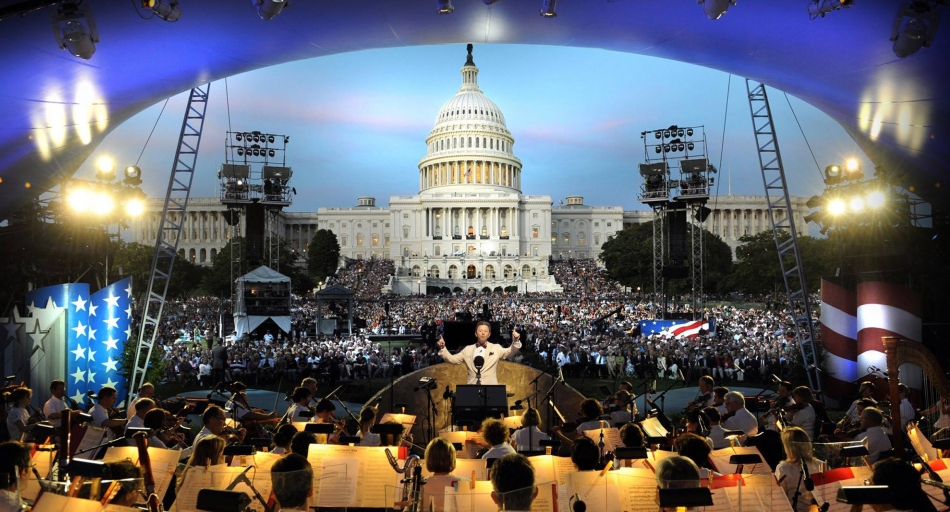 Hangout Music Fest
On the beautiful beaches of Gulf Shores, AL, Mountain Productions set up the SL-320 mobile stage along with VIP platforms, risers, entrance towers and more at the Hangout Music Fest. This dynamic festival caters to a variety of musical genres and continues to grow each year.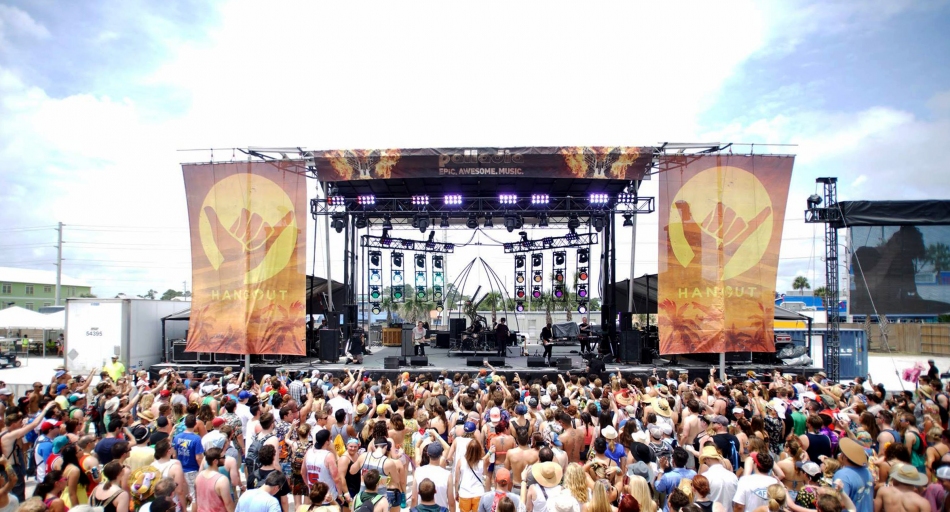 Electric Daisy Carnival NY
The EDC show circuit has become one of the premier and most anticipated electronic dance festivals in the world. The festival is making its rounds across the US, and Mountain Productions is set up various structures for the show in New York, including the Mountain Truss System.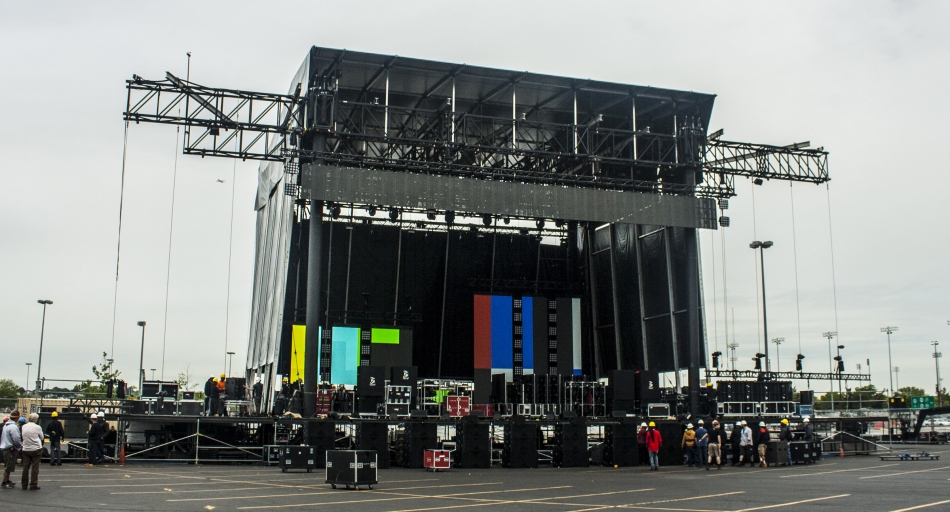 Mann Center Skyline Summer Install
The Mann Center Skyline stage in Philadelphia is one of the installation venues that we setup for the summer concert season. The Skyline stage boasts an incredible view of the Philly skyline, and is hosting artists this summer including Ed Sheeran, Phish, Brian Wilson and many more.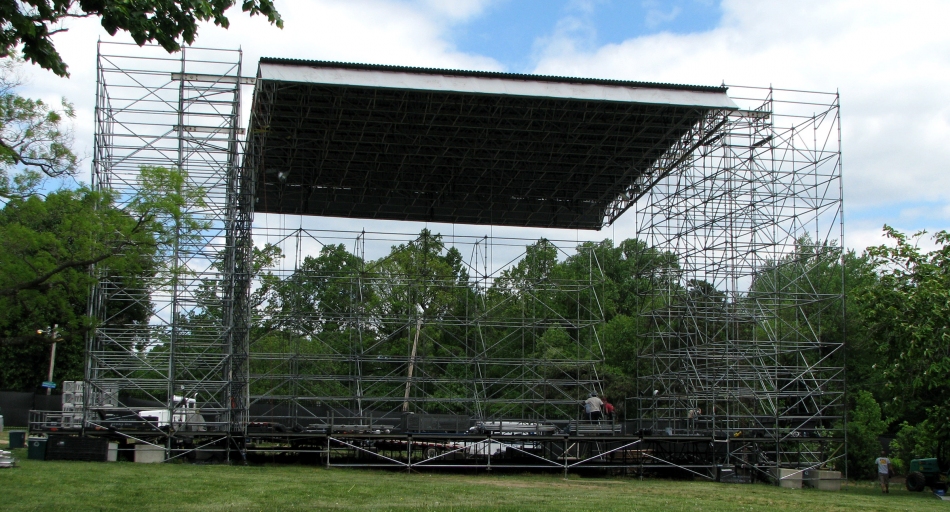 ---
We've got momentum behind us and there's no sign of slowing down! Mountain Productions is proud to assist some of the most well known entertainment festivals, as well as provide a memorable experience to graduating students across the country. Stay tuned for more event recaps and pictures from this upcoming summer — there might be a Mountain Productions Staging System® coming to a festival near you!