A hard hat is a mandatory safety product that, no question, saves lives. But just because they are an industry wide priority doesn't mean that all helmets are comfortable and optimized for the user's protection. Our crews wear them all day; shouldn't they invest in a hard hat that will keep them concentrated on their work, and not the comfort of their equipment? Mountain Productions is proud to announce that we are now distributing KASK Super Plasma and Hi-Vis Super Plasma helmets.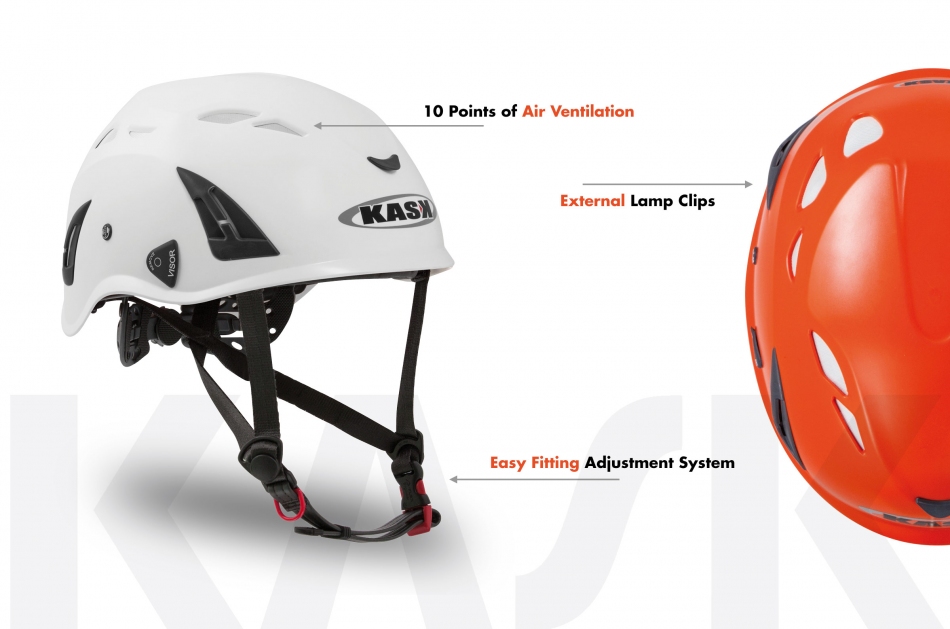 Designed specifically for working at heights, KASK's Super Plasma helmets are lightweight, tough, and extremely comfortable thanks to quick drying fabric, 10 points of air ventilation, and an innovative adjustment system for easy, yet precise fitting.
The HI-Vis offering has reflective stickers for nighttime visibility and a fluorescent colored external shell. External nylon lamp clips make it easy to integrate a headlamp onto the helmet. But more important than comfort, the Super Plasma helmet is exceptional to its job: protecting the user.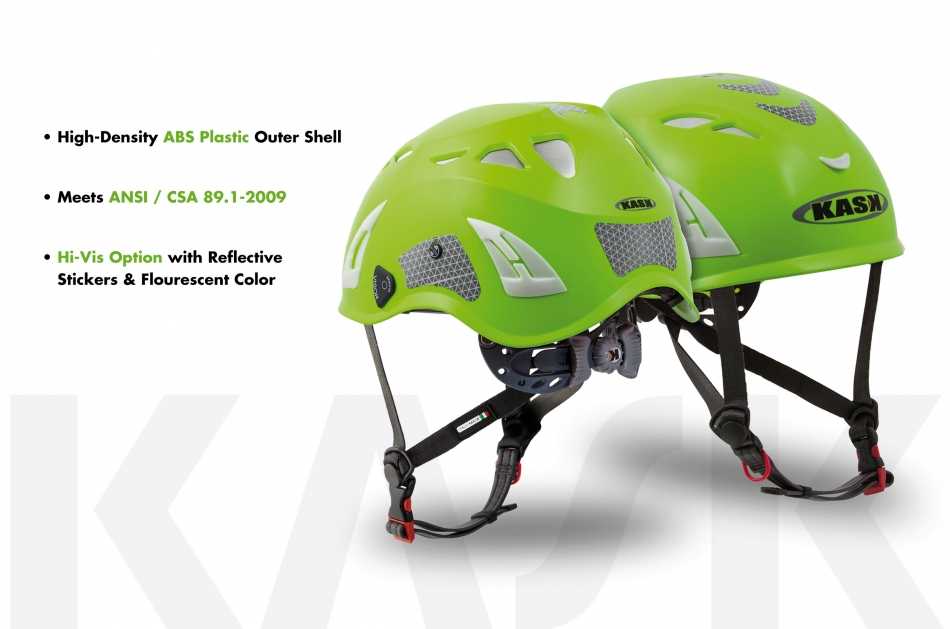 KASK's Super Plasma helmets meet ANSI Z89.1-2009 / CSA Z94.1-05 safety standards. An outer shell made of high-density ABS plastic withstands significant impact on both the top and sides of the helmet. Also, 4 fastening points integrated into the chinstrap have a breaking strength more than 50 daN (112.4 pounds), preventing helmet loss in the incident of impact from a fall. You can work with peace of mind knowing that you're wearing one of the highest quality helmets on the market today — not to mention one of the most comfortable!
Different types of visors are available as well as internal winter padding, storage bags, replacement padding and adaptor kits, etc. The KASK Super Plasma helmet is a versatile package that not only protects those wearing it, but also provides a comfortable hardhat solution that doesn't distract users from their work.