We are proud to announce another new addition to our fall protection inventory: Python Safety's drop prevention products. Recently acquired by DBI-SALA, Python Safety's mission is simply put: to prevent dropped tools and equipment. Dropped objects represent the 3rd highest cause of death in the workplace. In order to address this staggering statistic, Python Safety shifted its focus on engineering high quality products designed to not only protect yourself, but also everybody else around you.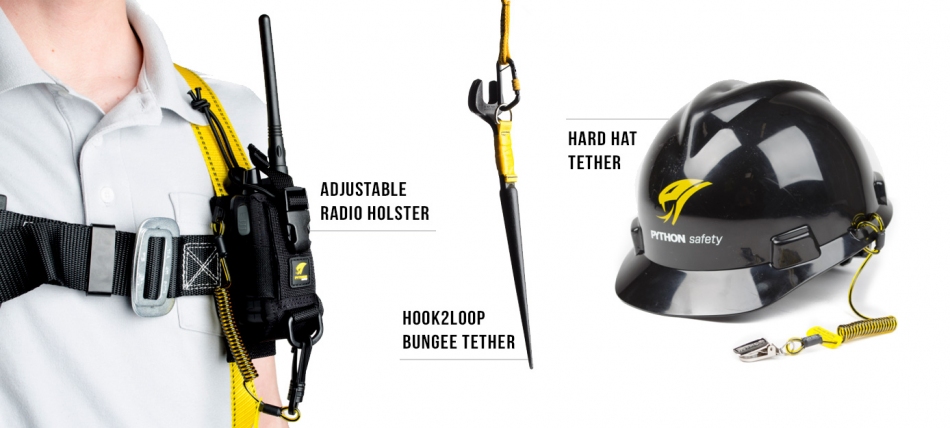 The Python Safety brand consists of a variety of drop prevention products, including attachment points that do not deface or modify a tool, tool pouches, spill control buckets, tool belts and holsters, tethers, and more. Many of these products work with each other to deliver a comprehensive package that eliminates accidents involving dropped equipment.
These products are third-party tested and endure a rigorous inspection and testing process conducted by Applied Technical Services, an ISO 9001 Certified consulting engineering firm. The extensive process from research and development to testing separates Python Safety from the crowd.
Mountain Productions is happy to stand by Capital Safety (DBI-SALA) and its growing capabilities. The addition of Python Safety products combined with the fall protection lines of DBI-SALA creates a complete safety package, considering both the user and the workers around them. Let us help you craft a complete fall protection plan for you and your crew—your most valuable assets.