Mountain Productions took a trip to Rock City Campgrounds at the Charlotte Motor Speedway in North Carolina to set up multiple structures for the Carolina Rebellion rock festival. Rebellion kicked off on May 1st and featured 2 nights of hard rock heavy hitters, such as Marilyn Manson, Korn, Slipknot, Slayer and more. This is Mountain's second year with the festival.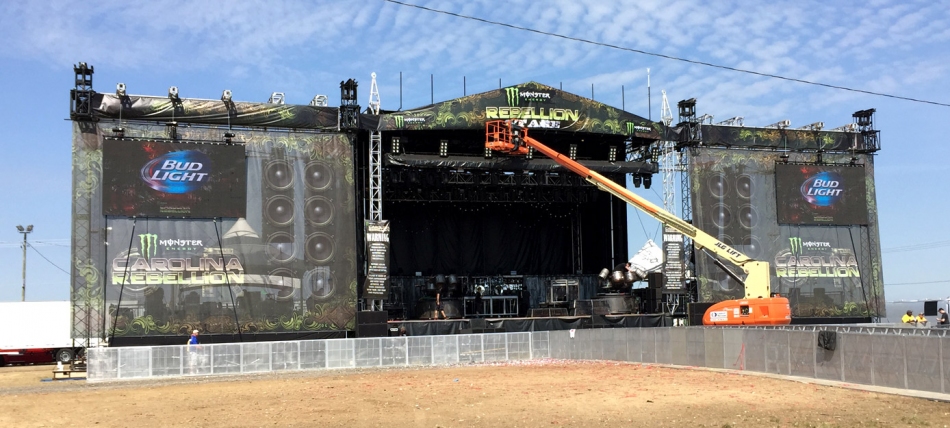 The 2 main stages at Rebellion were SAM-575 mobile stage units with custom 37' wide Supermega Truss wings. Each stage faced a 20' x 38' rolling roof mix position backed with a 30' tall scaffold wall supporting a video screen and spots. For ADA access, we built a large 80' x 42' platform with an ADA compliant ramp. Other smaller ADA and VIP platforms were provided along with camera platforms. The third stage at Rebellion was an SL-320 mobile stage.
Rolling Roof Mix
VIP/ADA Platforms
Mountain Productions also built 5 entranceways. Entrance #1 was a 60' w opening with 21' of clearance constructed with our strong Supermega Truss (SMT) towers. Entrance #2 was built with scaffolding and an SMT truss tower that spanned the opening, and the remaining 3 entranceways were assembled with aluminum truss.
Entranceways