Mountain Productions' fleet is comprised of flatbed, drop deck and box trailers. Having such diverse and extensive trailer capabilities allows us to load our equipment before trucks and drivers are present, giving us an advantage and keeping our fleet moving with as little interruption as possible. Our vehicles are made up of Tractors, Class B and C trucks along with many passenger vehicles, all used for transporting our fleet of trailers and mobile stages, not to mention our supervisors to and from sites across North America.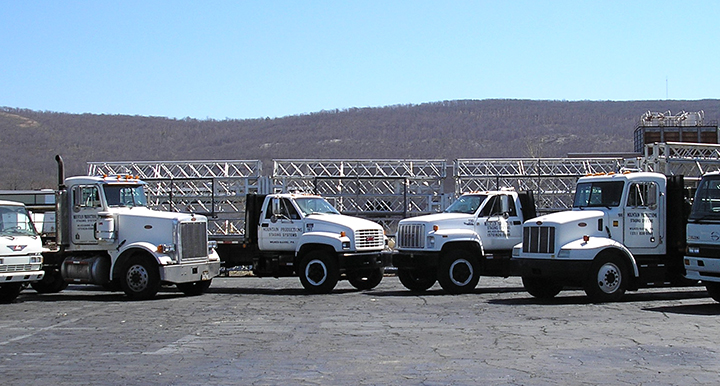 We are constantly growing our business, resulting in the need for a larger fleet. Recently, we added additional covered wagon style trailers which follow our Mountain Truss systems.
We are also awaiting the delivery of additional Great Dane trailers to further bolster the Mountain Productions' fleet. Our transportation capabilities allow us to maintain a tight and productive schedule, often having the trucking available for orders requiring an immediate turnaround. Mountain's dedicated mechanic department maintains all of our vehicles, performing repairs and prepping trucks for smooth transportation.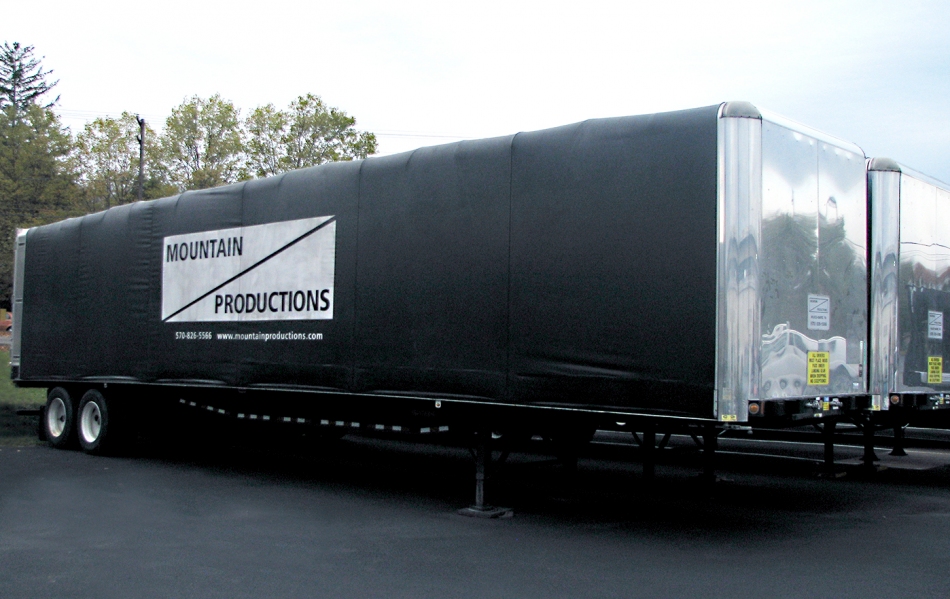 Trucking and transportation are major aspects of our company, as we are involved with events all over North America. Our scheduling department works closely with our mechanics and drivers to make sure our fleet is in top shape and ready for action.