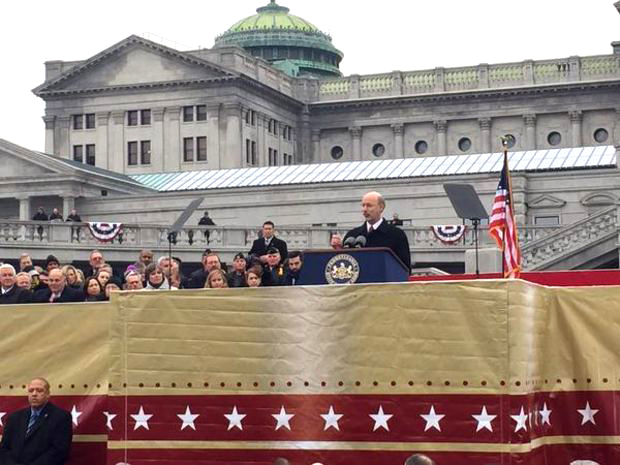 This past Tuesday, January 20th, Tom Wolf was sworn into office as the 47th governor of Pennsylvania. Mountain Productions, founded and based in northeastern PA, is proud to have been a part of the event, providing and building the staging for the ceremony.  This is the 4th inauguration Mountain has staged in Harrisburg.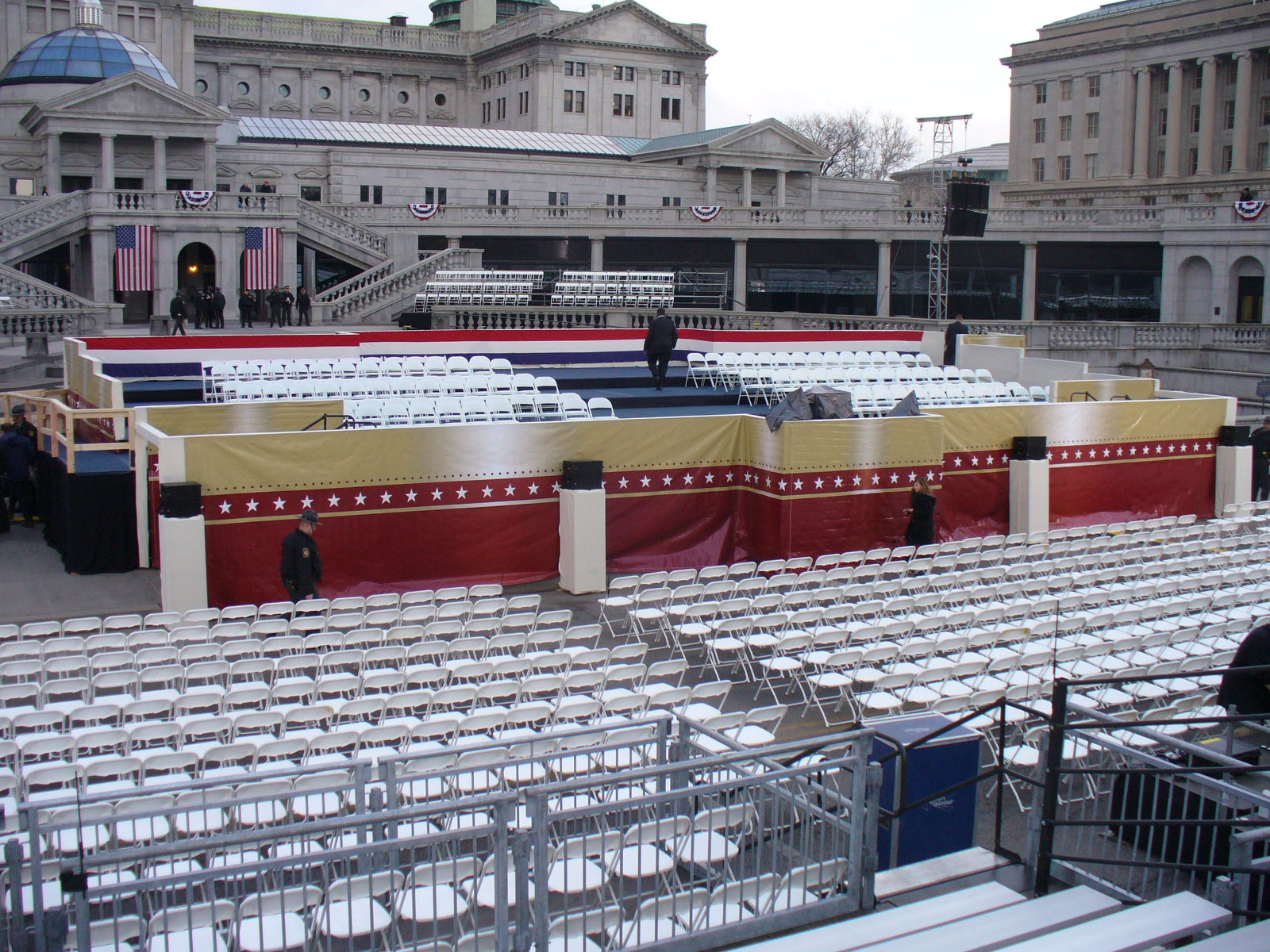 The Capitol main stage consisted of a 70' x 35' deck area with stair access and seating behind the main podium area.
The stage was decorated with printed vinyl softgoods and red, white and blue drape. For audience seating, Mountain provided 2 bleacher sections, each 105' long. A 41' x 18' camera riser with full weather protection faced the stage and provided an enclosed filming area. Mountain Productions also built multiple additional camera platforms, press platforms, delay towers and risers for the musical choir.
The inauguration event featured a wide variety of equipment, all engineered, drawn and built by Mountain Productions. We wish the new governor luck in office and thank all who were involved in the ceremony. Pictures from the build can be found below.