For the 3rd consecutive year, Mountain Productions proudly provided the staging for the 92nd Annual National Christmas Tree Lighting in Washington, DC. The ceremony welcomed Tom Hanks and Rita Wilson as the hosts of the 2014 event with musical performances by Fifth Harmony, Patti LaBelle, Ne-Yo and more. For this year's tree lighting, Mountain Productions provided the main stage, an SL-320 mobile stage along with additional support structures.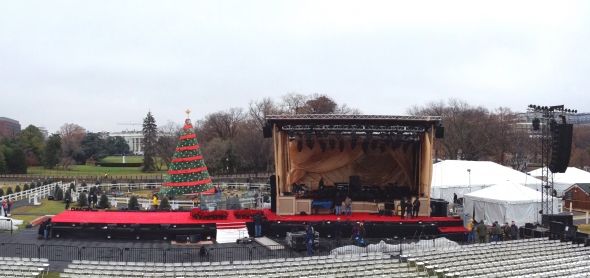 The SL-320 was built with a deck area to stage right. Custom fill decks were built to seam the gap between the stage and the angled deck platform. The stage design was an updated aesthetic from previous years, with a gold backdrop and a festive lighting arrangement to match the colorfully lit tree.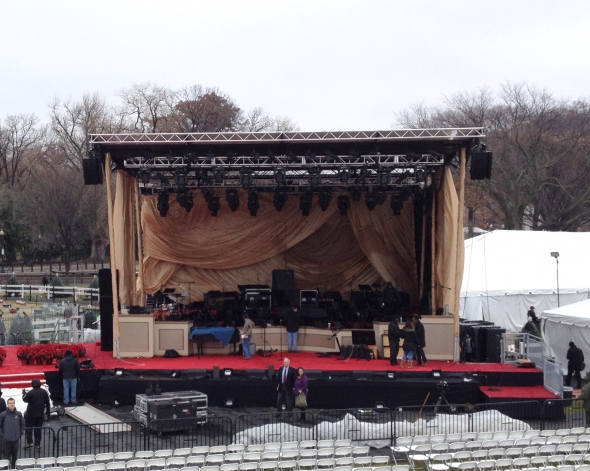 Complementing the SL-320, Mountain provided a 41' t x 28' w mix position, custom stairways, 2 scaffold video towers, a series of camera platforms, 2 delay towers and a cable bridge.
If you missed the live lighting of the National Christmas Tree, check out this link for a recap of the event: http://www.usnews.com/news/politics/articles/2014/12/04/obama-lights-the-national-christmas-tree