The industry is always changing and evolving, pushing the limits on what is possible. The past few months have been a welcome challenge, with festivals and concerts looking for the most innovative and GIGANTIC staging systems.
Our largest system – The MOUNTAIN TRUSS
For large festivals, a stage with an incredible presence and roof capacity is ideal. Mountain Productions' Mountain Truss system, developed in 2010, has been built all over the country, and this past year it has been used by some of the largest festivals in the nation.
The Mountain Truss system is capable of an enormous load capacity (400,000 lbs) and can be customized to a maximum width of up to 80′. Each sound bay on the system can hold 50,000 lbs. The strength of the Mountain Truss system makes it a great option for production companies who want to create enormous rigging plots. With the emerging popularity of electronic dance festivals, stage designs have been more intricate and involved than ever. In March, Mountain Productions took on the challenge of engineering and building several stages at the Ultra Music Festival.
UMF
Ultra Music Fest is a premiere EDM fest, featuring world-renowned DJs and performers. The stage design for the 2013 main stage included hundreds of LED pyramid panels and a 55′ tall UMF logo at the top center of the stage. Paul Serkosky, P.E. at Mountain Productions customized the Mountain Truss system to fit the production needs (The 55′ logo was 25,000 lbs). Along with the main stage, Mountain provided several other side stages and support structures including mixes, barricade, fencing, entranceways, VIP platforms and more. Overall, Mountain sent 36 trailers of equipment to Florida for the UMF build. Read more about UMF 2013 here.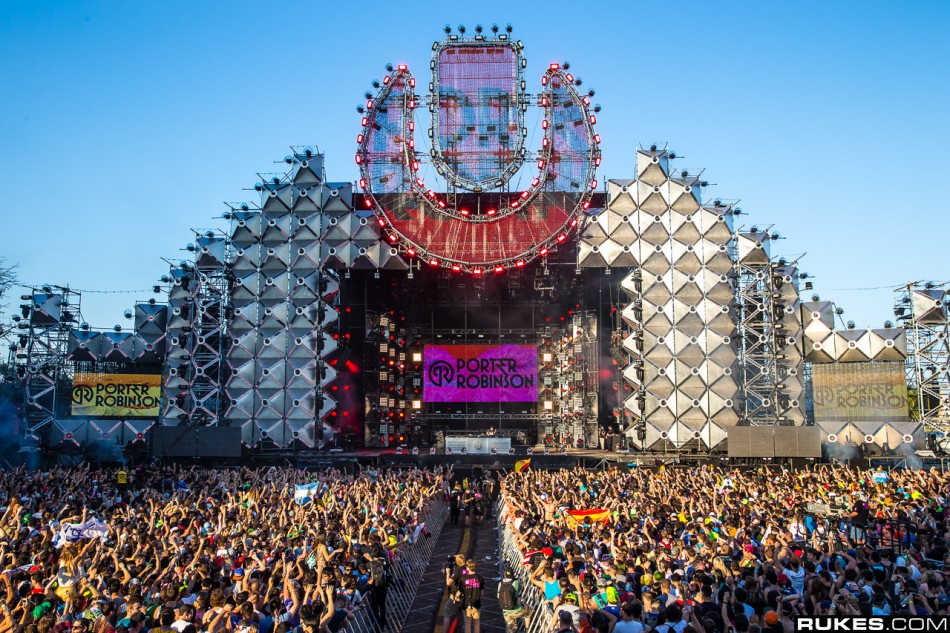 EDC LV
Another major EDM festival is the Electric Daisy Carnival, making stops in Chicago, NY, Las Vegas and more. Mountain was tasked in June with creating the main stage scaffold structure along with several audience towers. The main stage was finalized as a 480′ wide scaffold structure which ended up being the largest scaffold stage Mountain Productions has ever built. Over 60 trucks of equipment (with each trailer hauling roughly 45,000 lbs) were en route to Las Vegas for this breathtaking build. Read more about EDC LV here.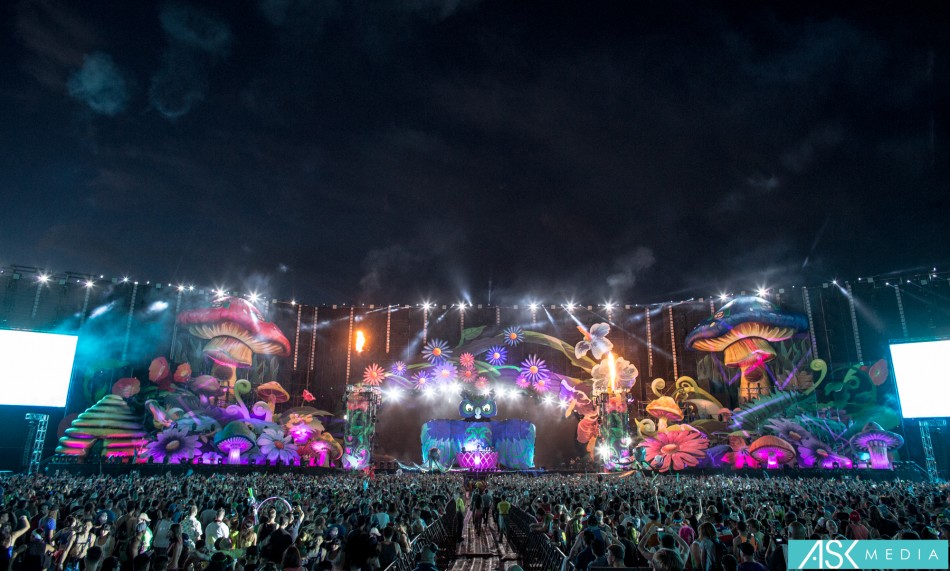 LOLLAPALOOZA
Our most recent event that featured the Mountain Truss system, Lollapalooza is a unique music festival with bands ranging from heavy metal to punk rock to hip hop. This year, the Mountain Truss system was constructed twice at Lollapalooza, providing 2 huge stages for performances along. Both Bud Light and Red Bull stages were finished with custom scrims with Lollapalooza's logo and artwork.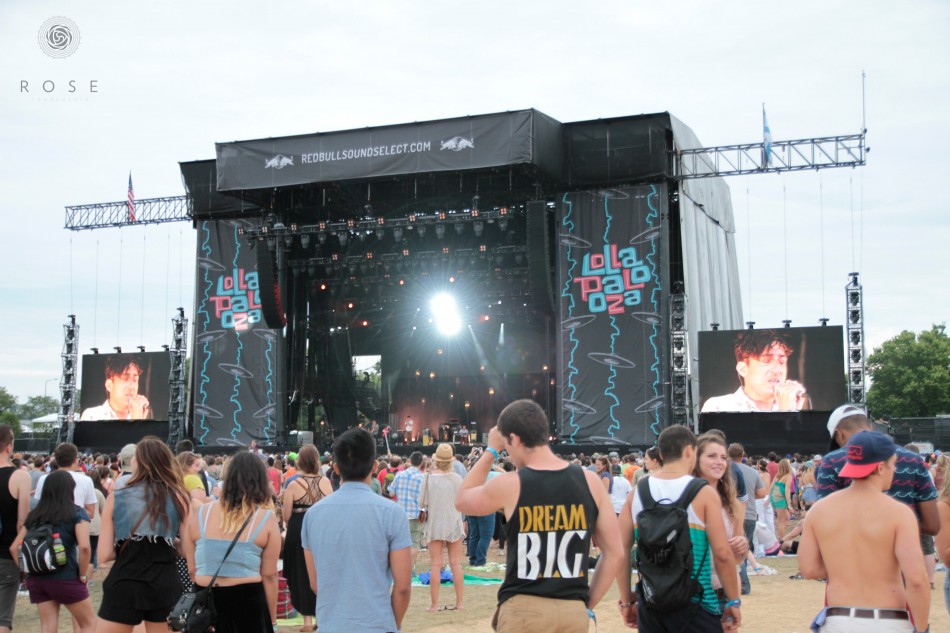 A BIG Year
2013 has been a BIG year for us at Mountain (pun intended). A few months ago, we added the SL-260 to our fleet of mobile staging, providing another autostage with increased rigging capacity (with the same footprint as the 250) for rent. We've implemented WeatherOps forecasting technologies to further improve our commitment to on-site safety at every job, and we have engineered and built some of the biggest stages in the US. Along with the 3 events highlighted above, Mountain was involved in staging for Jimmy Buffett, Bon Jovi, Paul McCartney, All Good Music Fest, Faster Horses festival, Camp Bisco, Musikfest, several summer installations at Penn's Landing, Hershey, Williamsburg and many more. We're very grateful to our clients for helping us make 2013 a breakthrough year, and our staff is looking forward to the remaining month of the summer concert season.
PHOTOS COURTESY OF RUKES.COM, ASK MEDIA and ROSE TRANSMEDIA