Mountain's custom turntable stage is a great staging option for unique venues and performances. Our turntable is a 60′ stage built on flat decks (or can even be operated on the ground if requested) and sits 19″ above the stage. Custom corner filler decks complete the turntable stage, which can be move in either direction and at variable speeds.
Recently, Mountain Productions brought the turntable stage to a sold out George Strait concert in San Antonio. A record breaking 73,086 fans were in attendance for the George Strait concert at the Alamodome, with special guests Martina McBride and Miranda Lambert.
With a full 360 degrees of seating, the turntable stage rotated throughout the show to provide a unique viewing experience for every seat in the venue. The turntable is also a great way to pre-load multiple acts during a performance and quickly rotate the set for the next performer. Below are a few pictures from the George Strait concert, as well as a great view of the turntable in action on Youtube.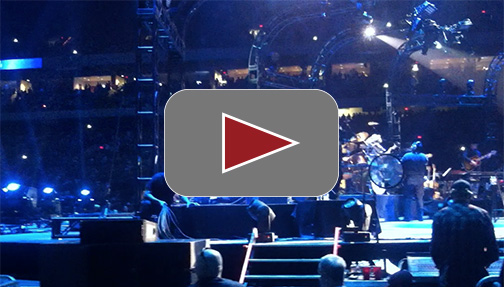 Click above to view a video of the turntable in action!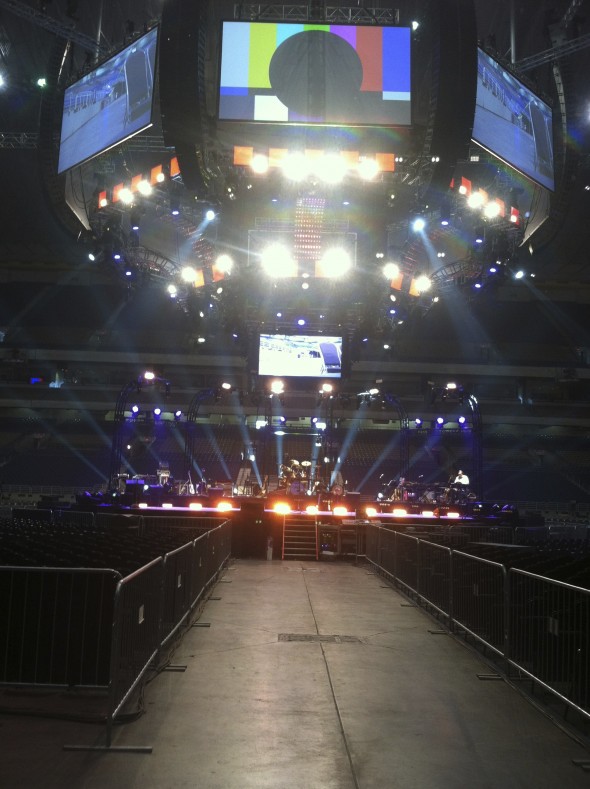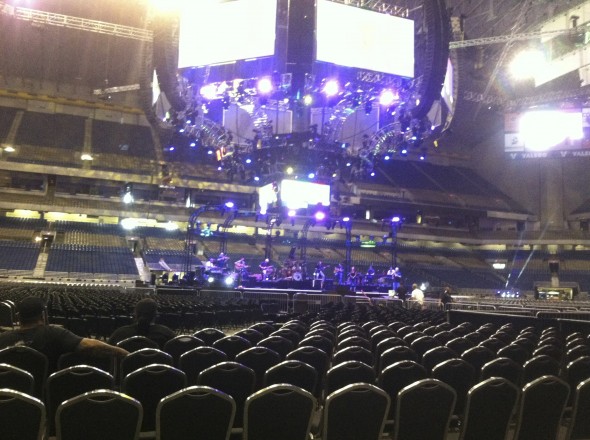 If you would like to learn more about our turntable stage, give us a call at 570 826 5566.