Mountain Productions is excited to announce the addition of the SL-260 mobile autostage to our fleet. 
The SL-260 is another top quality mobile stage that is very similar to the SL-250, but with increased rigging capabilities. The 260 offers a higher trim (20′ from the deck) and an optional extended upstage area. With the added space, the deck size is increased to 32′ x 32′ at full height. The stage left and right sound points are rated at 2,000 lbs each, double the capacity of the SL-250.
Like all of our mobile stage systems, 3-sided weather protection is available for inclement weather situations. Through rain or shine, your equipment and assets will be protected. Custom softgoods are supported as well, allowing more visibility for your brand and sponsors.
As mentioned, the biggest difference between the 250 and the 260 is the rigging potential for heavier loads. Here's a quick comparison of both models (click to enlarge):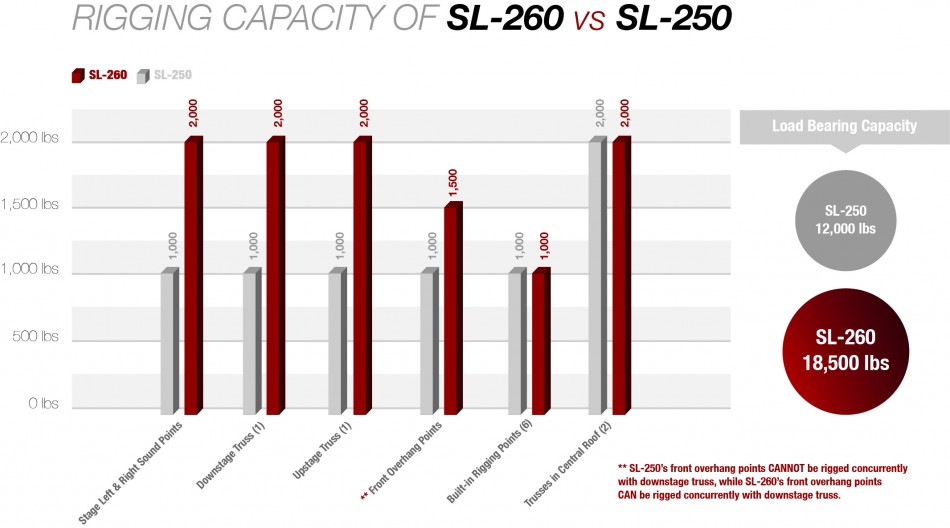 If you would like more information or are interested in using the SL-260 for your upcoming event, please give us a call at 570 826 5566 or send us an email at info@mountainproductions.com. Check out our entire fleet of mobile autostages here.