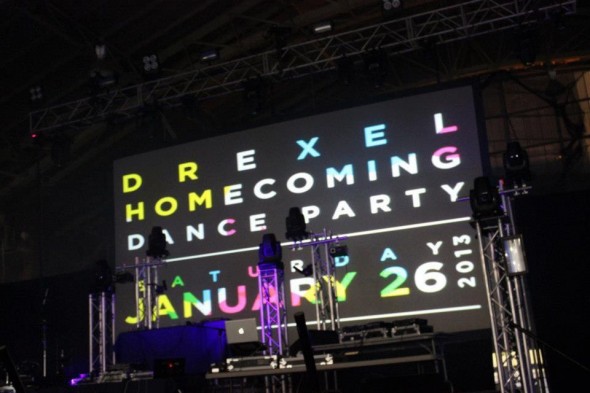 Mountain Productions recently set up staging for Drexel University's Homecoming Dance Party. The event was held indoors at the Drexel University Armory, and featured performing artists Porter Robinson, Flosstradamus, and Waka Flocka Flame. Mountain was pleased to work alongside Spellcaster Productions again for the Homecoming concert. The talent consisted of DJs and hip hop artists which combined to create an electrifying show for Drexel's students.
The equipment Mountain provided included the following (check out the pictures below, courtesy of Spellcaster Productions):
• 32′ x 32′ stage

• Rolling DJ risers
• Yellowjacket cable ramps
• FOH
Collegiate events are popular throughout the year, ranging from commencements and graduations to concerts and homecomings. Interior decking is a great solution for size sensitive indoor venues. If you would like to learn more about indoor staging solutions, visit our website here and call us at 570 826 5566.