Whether it was big noise and bigger hair or the serene sounds of a classical piano, first concert memories have a way of bringing up some of the best childhood memories. In this edition of "On the Mountain", we asked five members of the Mountain team to tell us about their first concert experience. This is where it all began: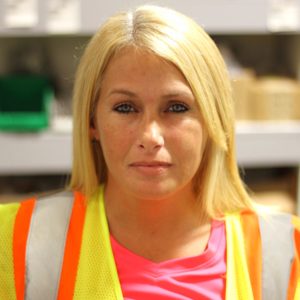 Ellen Topa, Warehouse Fulfillment Specialist
"My first concert was Poison. I was about fifteen years old at the time and I remember how packed I thought the place was. There's just something about singing along to your favorite songs and getting lost in that 80s music crowd.
I was with a few friends, a sea of strangers and everyone was having a good time."

Jesse Schwartz, Information Technology Manager
"My first major music experience was the annual Philadelphia Folk Festival. By the time I was able to walk, I was already going with my parents. It became an annual tradition for us and, one year, I even ended up on stage with one of the smaller bands my father liked.
I haven't gone lately, but the years we did formed some of my favorite childhood memories."
 Sean Mulvehill, Chief Financial Officer
"While growing up, my Mother taught piano and actually had a pretty large student base of around 50. Along with this, she strongly encouraged [forced] my Brothers and I to take lessons from her. On an annual basis, she would hold recitals for all the students to perform in a local venue. I suppose this is the first "concert" experience I can remember ever attending.
However, the production budget for these recitals was a bit more modest than those of which Mountain Productions is normally associated with. I believe the recitals budget just about covered a couple trays of cookies and a bowl of punch.
In terms of production on a Mountain scale, the first concert I can remember going to was Dave Matthews Band in Saratoga Springs, NY. A group of us spent the weekend there at a buddy's lake house down the road from the site. It was an incredible venue for the weekend and a memorable way to spend time with great people. Nothing brings people together like music."

Mike Richards, Motor Shop Supervisor
"My first concert was Guns N' Roses at Pocono Downs. I was about 12 years-old at the time and I tagged along with my older brother and sister. Once we got there, though, I ditched them for some of my friends. I couldn't believe how wild it was.
From great music to the free-spirited crowd, it was certainly an experience I'll never forget."

David Piccola, Director of Venue Installations
"My first concert was good ol' CDB. I was twelve years old and the Charlie Daniels Band put on one awesome show. I remember the experience right down to the smallest of details – including the grand piano on the stage and its Tasmanian Devil decal.
I've seen a lot of shows and been involved with a lot of tours, but that concert will always live on as one of the best."
---
What was your first concert? Be sure to let us know on Facebook and Twitter. While you're there, like the page so you could stay in the know on all things Mountain Productions!